Trailer for Avengers: Endgame
Black Widow: Scarlett Johansson teases new spin-off as Marvel prepares to launch Phase 4
Prequel to Avengers: Endgame coming in 2020
Warning: the story below includes spoilers for Avengers: Endgame.
Scarlett Johansson has begun teasing out the Black Widow movie, which is expected to inaugurate Marvel's phase four.
The actor told The Hollywood Reporter that the film packs "a big punch" and that it's been "liberating in a way" to act as executive producer for the first time for a Marvel film.
"I feel like I'm in control of the destiny of this film, which gives me a lot more peace of mind," she added.
"I know [her character Natasha Romanoff] better than anybody. What was her childhood like? What is her relationship to figures of authority? This character is gritty and multi-dimensional but has a lot of trauma and has led an unexamined life. In order to operate at this elite level, she has probably had to push away a lot of stuff."
Marvel films – ranked worst to best

Show all 23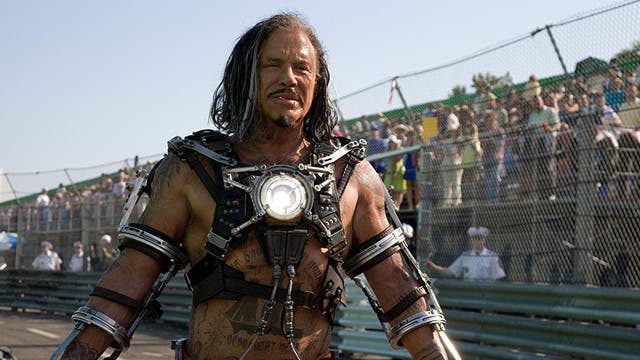 Johansson said she's "on an equal playing field" with her male co-stars for this movie, while also calling money a "taboo topic of conversation".
Marvel's phase four will follow up in the Infinity Saga, which began in 2008 with Iron Man and concluded earlier this year with Avengers: Endgame and Spider-Man: Far From Home.
Endgame notably included a scene in which Romanoff, Johansson's character, chooses to sacrifice herself and take a fatal jump in order to help the rest of the Avengers defeat Thanos.
"The finality of it was sad, but I was excited to die with honour," Johansson said of the moment. "It felt in-character that she would sacrifice herself, of course for humanity but actually for her friends, for the people she loves. It was bittersweet."
Support free-thinking journalism and attend Independent events
Other films in Marvel's Phase Four will include The Eternals, Shang-Chi and the Legend of the Ten Rings, Doctor Strange in the Multiverse of Madness and Thor: Love and Thunder.
Join our new commenting forum
Join thought-provoking conversations, follow other Independent readers and see their replies