James Bond 24 Spectre: Is Christoph Waltz really Blofield in disguise?
William Boyd, author of official Bond novel Solo, thinks Blofield or his son might return as the internet erupts into speculation over the new character Oberhauser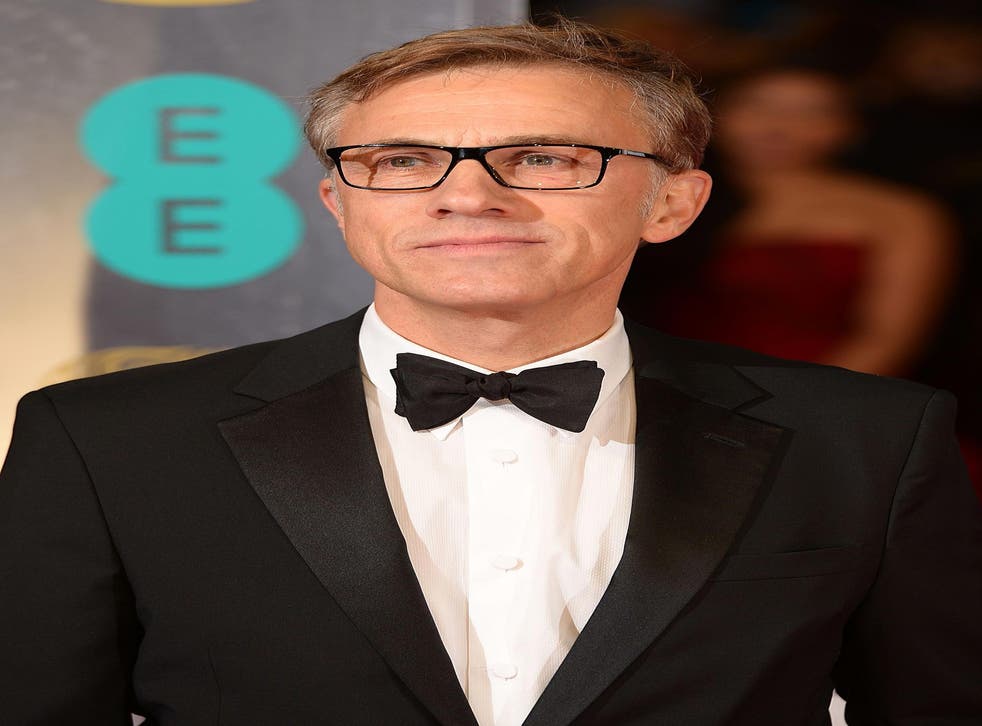 The title of Sam Mendes' follow-up to Skyfall was announced this morning to fanfare at Pinewood Studios where the film is being made. But what is the significance of Spectre?
Revealing the film's title Mendes said: "Those of you who have some knowledge of the Bond franchise and the legend of Bond will probably have some idea what that refers to, but I couldn't possibly comment."
Bond buffs will doubtless recognise it as an acronym. 'Spectre' stands for Special Executive for Counter-intelligence, Terrorism, Revenge and Extortion and represents a conglomerate terrorist organisation which first appeared in Ian Fleming's 1961 novel Thunderball and on screen in the movie Dr. No the following year.
Led by evil genius and supervillain Ernst Stavro Blofeld, the vast fictitious terrorist organisation has its own Island training base and top level members are drawn from the world's greatest criminal organisations from the Gestapo to the Mafia.
Bestselling author William Boyd, one of just four authors invited by the Fleming estate to write an official Bond novel, told The Independent: "It would seem a classic Bond theme is being re-investigated."
Spectre cast and their characters

Show all 5
Boyd said: "However, it's way too early to say what this means — though the 007 websites will be fizzing with speculation. Will Blofeld return, somehow, or his son?"
The archenemy of the secret service was originally described by Fleming as a hugely tall man, overweight and powerfully built. But in the six James Bond films he appears in he is typically bald and stroking a fluffy white cat.
The character, who formed the basis for Doctor Evil in Mike Myers' Austin Powers parodies (below), is commonly referred to as Number 1 as he holds the highest position at Spectre.
Today Mendes confirmed Daniel Craig's return as 007 for the fourth time. He also revealed there will be no change to the agent's "home team" of Ben Wishaw as Q, Rory Kinnear as Tanner, Naomi Harris as Miss Moneypenny and Ralph Fiennes as the new M.
Access unlimited streaming of movies and TV shows with Amazon Prime Video Sign up now for a 30-day free trial
Sign up
He also revealed new characters: the appointment of Sherlock's Andrew Scott as a Whitehall-based character called Denbigh, actresses Monica Bellucci and Lea Seydoux as new 'Bond girls' named Lucia Sciarra and Madeleine Swann, and Dave Bautista as henchman Mr Hinx.
But it is Christoph Waltz's casting as a character called Oberhauser that has made the internet awash with speculation that he is somehow Blofield in disguise. The name of the character is the same as that of Bond's former ski instructor.
When Mendes made the announcements he refrained from naming Waltz's character, having done so explicitly for each of the other castmembers. This led to speculation that he was holding something back.
Hannes Oberhauser is appears in Fleming's novels as a mountain guide from Kitzbühel, Austria, who taught the young 007 how to climb and ski before mysteriously disappearing.
The new film's official synopsis reads: "A cryptic message from Bond's past sends him on a trail to uncover a sinister organisation. While M battles political forces to keep the secret service alive, Bond peels back the layers of deceit to reveal the terrible truth behind SPECTRE."
Fans are also getting excited that the bullet hole on the film poster (see above) appears to resemble an octopus, which is Spectre's logo.
The film is slated for release on 6 November 2015.
Register for free to continue reading
Registration is a free and easy way to support our truly independent journalism
By registering, you will also enjoy limited access to Premium articles, exclusive newsletters, commenting, and virtual events with our leading journalists
Already have an account? sign in
Register for free to continue reading
Registration is a free and easy way to support our truly independent journalism
By registering, you will also enjoy limited access to Premium articles, exclusive newsletters, commenting, and virtual events with our leading journalists
Already have an account? sign in
Join our new commenting forum
Join thought-provoking conversations, follow other Independent readers and see their replies