Bourne 5: Matt Damon is back as Jason Bourne in first image from new film
Film is set in a "post-Snowden world'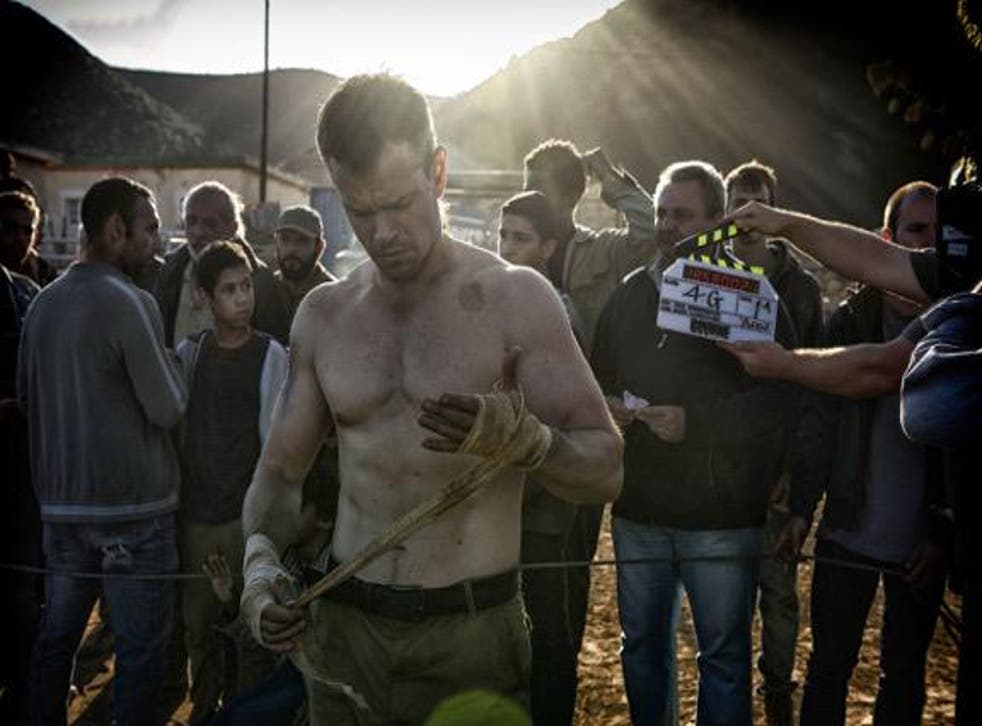 Bourne is back - and the proper one this time - with producer Frank Marshall posting the first photo from the set of the next instalment on Twitter.
Little is known of the plot, but the photo sees an in-shape but bedraggled Bourne binding tape around his hands, presumably in preparation for a fight.
The Bourne trilogy (Identity, Supremacy, Ultimatum) was a big hit in the early 2000s, before the franchise took a misstep when it introduced a different director and tried to make Jeremy Renner's Aaron Cross the protagonist.
Damon and original writer/director Paul Greengrass are back for the fifth movie however, which is described as taking place in a "post-Snowden world".
Julia Stiles will return as Nicky Parsons, with Vincent Cassel joining the cast as a villainous assassin tracking Bourne and Tommy Lee Jones playing a CIA superior officer.
Filming is expected to take place in Greece and Las Vegas (quite possibly on The Strip itself), with the movie - which doesn't yet have a title - expected to open in cinemas on 29 July, 2016.
Register for free to continue reading
Registration is a free and easy way to support our truly independent journalism
By registering, you will also enjoy limited access to Premium articles, exclusive newsletters, commenting, and virtual events with our leading journalists
Already have an account? sign in
Register for free to continue reading
Registration is a free and easy way to support our truly independent journalism
By registering, you will also enjoy limited access to Premium articles, exclusive newsletters, commenting, and virtual events with our leading journalists
Already have an account? sign in
Join our new commenting forum
Join thought-provoking conversations, follow other Independent readers and see their replies