'Boyfriend' of Bollywood actress Jiah Khan held on suspicion of abetting her suicide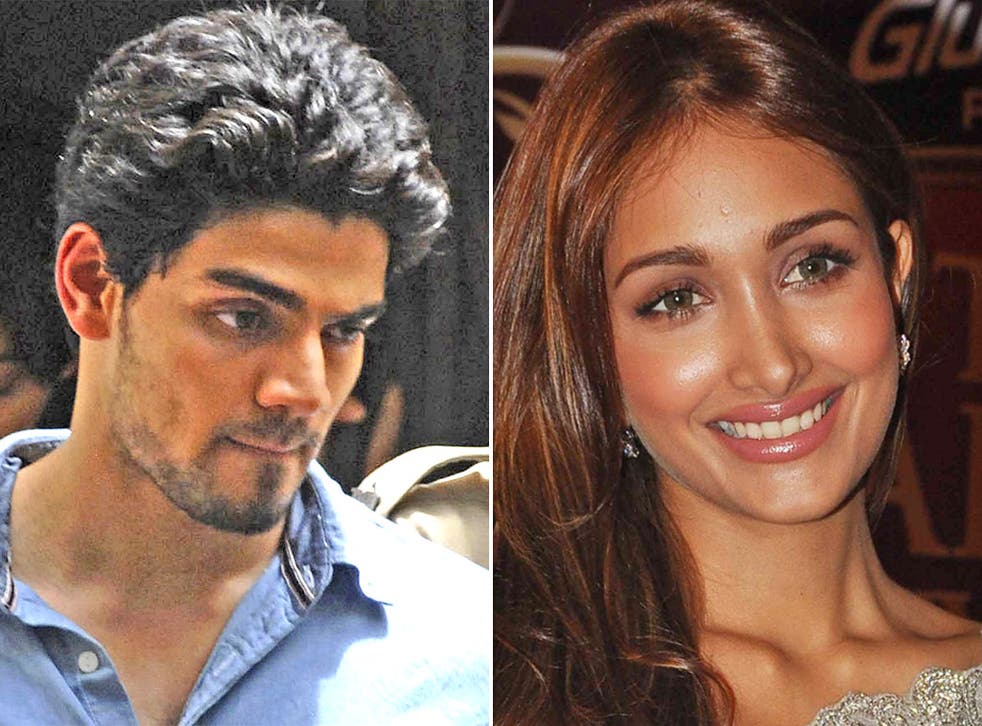 A man said to be the boyfriend of a British-educated Bollywood star who apparently committed suicide has been remanded in custody following the reported discovery of a letter apparently written by her in which she accused an un-named person of cheating on her, forcing her to have an abortion and leaving her "broken inside".
Suraj Pancholi, himself an aspiring actor, was remanded until Thursday, after he was detained by police on charges of abetting the suicide of 25-year-old actress Nafisah Khan, who had also used the name Jiah.
Ms Khan's body was last week discovered hanging in the Mumbai apartment she shared with her mother and sister. It was reported that the young woman was depressed about the state of her career after it had apparently stalled following early success.
The actress's mother, Rabiya, has been pressing police in Mumbai to investigate any possible role Mr Pancholi may have had in her daughter's death. This week Indian media reported that Ms Khan's family had discovered a hand-written six-page letter, apparently written by the young woman before she took her life. It was found in her wallet.
In the letter, Ms Khan makes a series of allegations accusing the apparently intended recipient of causing her to lose her professional drive and says that all she wants to do is "go to sleep and never wake up again".
"I don't know how to say this to you but I might as well now as I have nothing to lose," she said. "I've already lost everything. If you're reading this I might have already left or about to leave."
Mr Khan, whose father was an American-Indian businessman, was born in New York before the family moved to London where she was educated and attended the Mander Portman Woodward sixth-form college in South Kensington. Its former pupils reportedly include Brazilian model Alice Dellal and actress Lily Allen.
At the age of 17 Ms Khan returned to New York to study acting at the Lee Strasberg Theatre and Film Institute. Khan's Bollywood debut came in 2007 when she played opposite the celebrated Amitabh Bachchan in the controversial film Nishabd, based on the Vladimir Nabokov's novel Lolita.
Mr Pancholi, who has been taking acting lessons and was set to make his own film debut in the Salman Khan movie Hero, was arrested on Monday by police in Mumbai. "He is arrested for abetment to commit suicide under Section 306 of the Indian Penal Code," senior police officer Vishwas Nangre-Patil, told AFP.
Access unlimited streaming of movies and TV shows with Amazon Prime Video Sign up now for a 30-day free trial
Sign up
He added: "There is a suicide note, there is a statement of Ms Khan's mother and some circumstantial evidence of triggering."
Prior to the arrest, Mr Pancholi's father, Aditya Pancholi, himself an actor, urged the media not to jump to conclusions and to avoid making his son a villain.
He told the Indo-Asian News Service: "Let the truth come out. If Suraj has done some wrong, let it come out. But don't condemn him for something he hasn't done."
Register for free to continue reading
Registration is a free and easy way to support our truly independent journalism
By registering, you will also enjoy limited access to Premium articles, exclusive newsletters, commenting, and virtual events with our leading journalists
Already have an account? sign in
Register for free to continue reading
Registration is a free and easy way to support our truly independent journalism
By registering, you will also enjoy limited access to Premium articles, exclusive newsletters, commenting, and virtual events with our leading journalists
Already have an account? sign in
Join our new commenting forum
Join thought-provoking conversations, follow other Independent readers and see their replies