Teaser for Fast Times at Ridgemont High reunion
Brad Pitt and Jennifer Aniston to reunite for 'Fast Times at Ridgemont High' reading
Ex married couple previously appeared together on 'Friends'
Brad Pitt and Jennifer Aniston are set to reunite on a new project.
The divorced couple will both take part in a virtual table read of Fast Times at Ridgemont High, the cult 1982 coming-of-age film.
Pitt and Aniston were married in July 2000 and announced their split in January 2005.
During their union, Pitt appeared alongside Aniston in the 2001 Thanksgiving Friends episode "The One With the Rumor", in which he plays an old school friend of Ross and Monica's.
The two also briefly reunited in January this year at the SAG Awards, where they were photographed having what looked like a friendly interaction.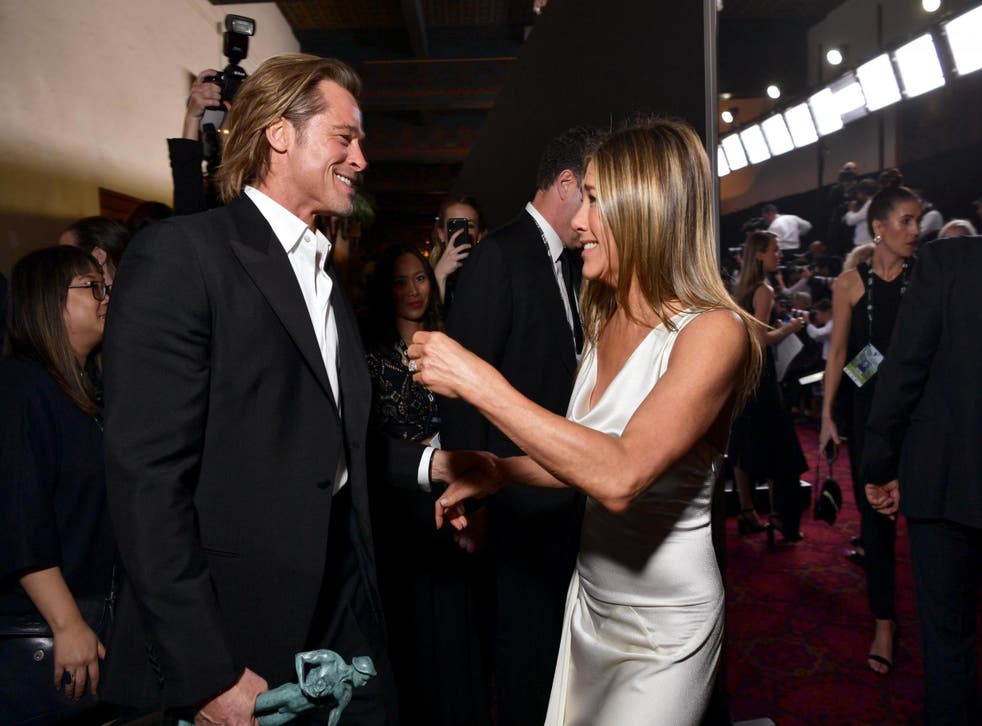 Sean Penn, Julia Roberts, Morgan Freeman, Matthew McConaughey, Henry Golding, Dane Cook, Jimmy Kimmel, and Shia Labeouf are all set to take part in the virtual reading of Fast Times at Ridgemont High on 21 August.
The event will air at 8pm ET/5pm PT/1am BST.
Proceeds will go towards Covid-19 relief efforts. The reading is organised by CORE, a nonprofit founded by Penn.
The actor had his breakout role in Fast Times at Ridgemont High as stoner surfer Jeffrey "Jeff" Spicoli – but according to Deadline, he won't reprise the role during the reading, leaving it instead to a "new guy" he's "very confident in".
Join our new commenting forum
Join thought-provoking conversations, follow other Independent readers and see their replies