American Sniper: Bradley Cooper movie sets Christmas Day box office record in US
The war biopic took $1 million over five days in just four US cinemas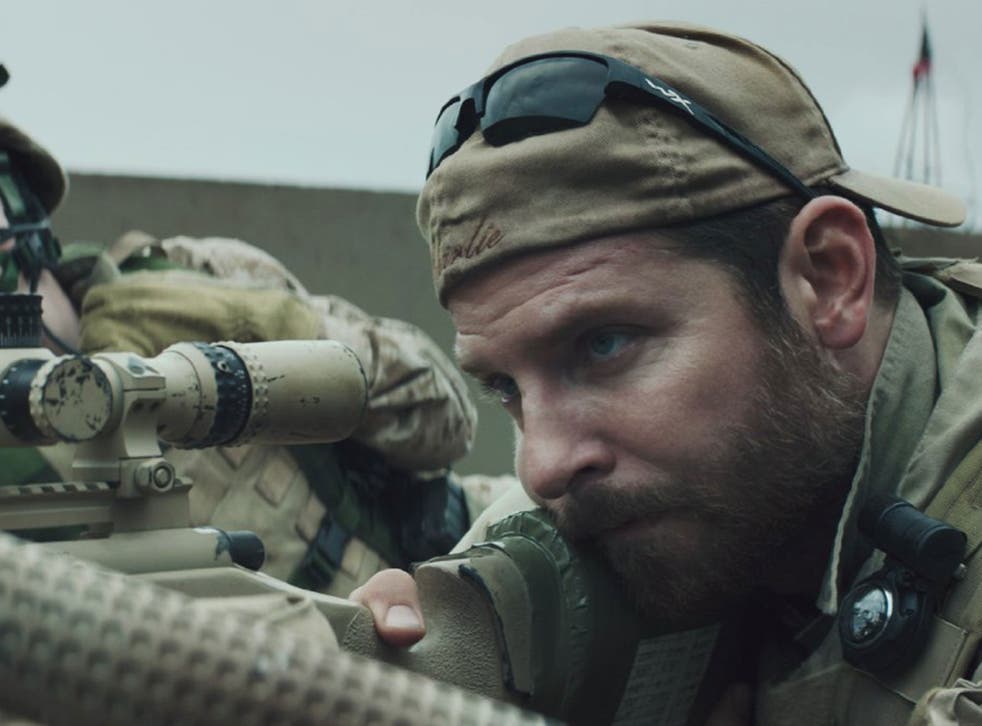 Bradley Cooper's new movie American Sniper has grossed an impressive $1 million in five days despite playing in just four US cinemas.
Cooper plays Navy SEAL Chris Kyle in Clint Eastwood's upcoming war biopic, about the real life sniper who became a battlefield legend for his lethal accuracy in Iraq, only to return home to his wife and children with post-traumatic stress disorder.
The film set a box office record on Christmas Day for the best limited release opening in under ten screens when it took $240,212 from cinemas in New York, Los Angeles and Dallas.
Dan Fellman, president of Warner Bros' domestic distribution department, praised Eastwood and Cooper for "creating a remarkable portrayal of a truly remarkable man.".
"We are proud that American Sniper is already resonating so strongly with critics and audiences as we begin our roll out of the film and we look forward to sharing this story with the rest of the country in the New Year."
Critics are tipping Cooper for his third consecutive Oscar nomination at the Academy Awards in February, after he earned nods for Silver Linings Playbook and American Hustle.
Oscar-tipped films for 2015

Show all 10
Sienna Miller, Jack McDorman, Navid Negahban, Keir O'Donnell and Luke Grimes also star in the film adaptation of Kyle's memoir.
Kyle was killed at a shooting range at home in Texas last year by fellow veteran Eddie Ray Routh who is currently awaiting trial for murder.
Cooper has described playing Kyle as "an honour". "There's something about how stoic [Kyle] was – it was all sort of in his eyes as a human being how gentle he was, how complicated he was," he told reporters at the film's New York premiere earlier this week.
American Sniper is set for nationwide release on 16 January 2015.
Join our new commenting forum
Join thought-provoking conversations, follow other Independent readers and see their replies