Brian Bolland: Leading comic artist criticises deluge of superhero adaptations
Exclusive: Celebrated British artist says he is 'a little bit depressed' about the number of films produced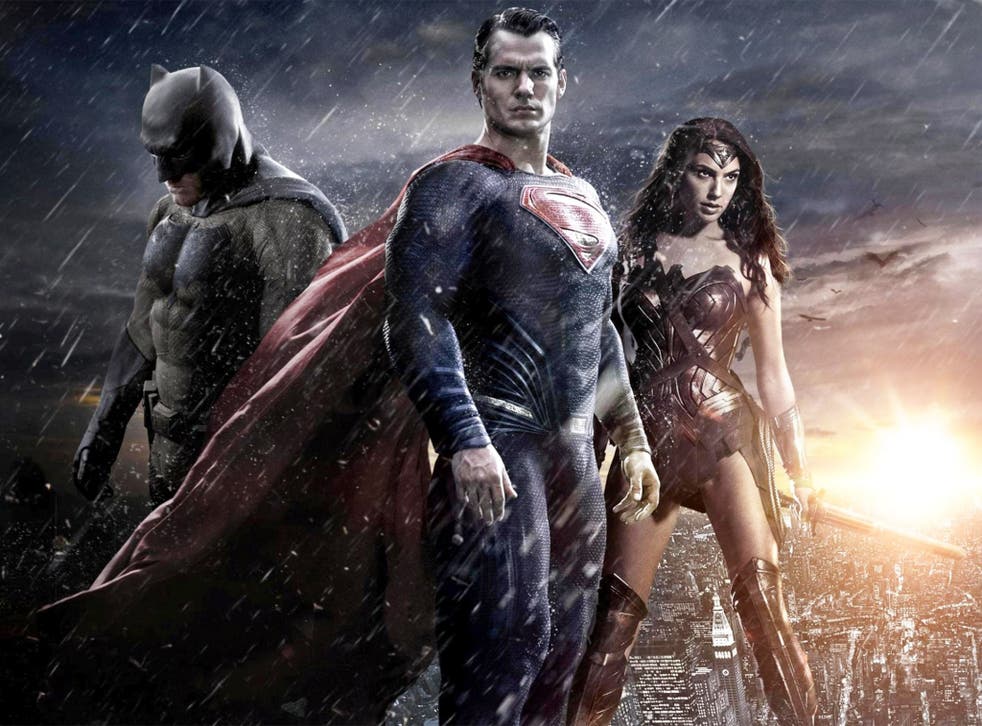 One of Britain's best-known comic artists, famed for his work on Judge Dredd and Batman, has criticised the recent deluge of superhero adaptations saying adults were "getting entertainment we would have enjoyed when we were 10".
Brian Bolland, who is to be one of the star guests at London Super Comic Convention this weekend, told The Independent that he was "a little bit depressed" by the sheer number of superhero films being produced for the big screen and television. "I just can't take them all," he added.
Upcoming comic book adaptations this year are set to include Captain America: Civil War, X-Men: Apocalypse, Suicide Squad, Gambit and Doctor Strange. There are further adaptations on TV and Netflix.
Over the next few years, films with characters including Wolverine, Wonder Woman, Spider-Man, Thor, the Avengers, The Flash and Aquaman are due for release. "I'm not sure I've been delighted by the way things have gone," Mr Bolland said.
His view was echoed last month by Alejandro González Iñárritu, who won the best director at award the Baftas for The Revenant last week. The Mexican director said earlier this year: "There have to be more films about human experience, not relying on superheroes and franchises."
Mr Bolland trained at the Central School of Art and Design and joined weekly science fiction anthology 2000 AD in 1977, where he started drawing futuristic lawman Judge Dredd.
He was among the first UK comic artists to head to the US in the 1980s, in what has been dubbed a "British invasion" of the industry. Others included Dave Gibbons, Kevin O'Neill, Garth Ennis, Alan Grant and Alan Moore.
Mr Bolland hailed the influence of the British on how the superhero developed in comic books. "I don't think we quite buy into the superhero idea," he said. "I'm not sure there are any straightforward superheroes in British comics. We approach it from a different angle, with a certain degree of irony."
Deadpool Exclusive Interview With Ryan Reynolds, Ed Skrein & T.J. Miller
At DC comics in the US, he drew characters including Superman, Wonder Woman and Batman, including working on the controversial and critically acclaimed Batman: The Killing Joke in 1988.
Access unlimited streaming of movies and TV shows with Amazon Prime Video Sign up now for a 30-day free trial
Sign up
He admitted, however, that because of his affection for DC Comic characters he would go and see Batman v Superman: Dawn of Justice, which comes out next month.
Mr Bolland recently worked on new covers for a Judge Dredd collection called The Cursed Earth, which was banned when first published in 1978 over fears of legal action from corporations parodied in the comic.
Following a change in the law, publisher Rebellion Publishing announced in October that it was to re-release the stories for the first time in almost four decades.
"Judge Dredd must be the longest-running British character apart from maybe Dennis the Menace; certainly the longest running action character," said Mr Bolland.
"Whenever I'm doing Judge Dredd I can slip into it just like that, like a pair of old slippers. I don't have to look up his uniform. With DC comics in the last few years they redesigned everyone's costumes."
Mr Bolland is currently working on the cover for an animated version of The Killing Joke and a memoir which will include photographs and some drawings.
"I tend to be a cover artist. I'm semi-retired. If there's something on offer that really doesn't interest me I'm free to turn it down," he said.
Join our new commenting forum
Join thought-provoking conversations, follow other Independent readers and see their replies