Bruce Willis eviscerated by ex-wife Demi Moore on latest Comedy Central Roast
It was an evening of putdowns for the Die Hard star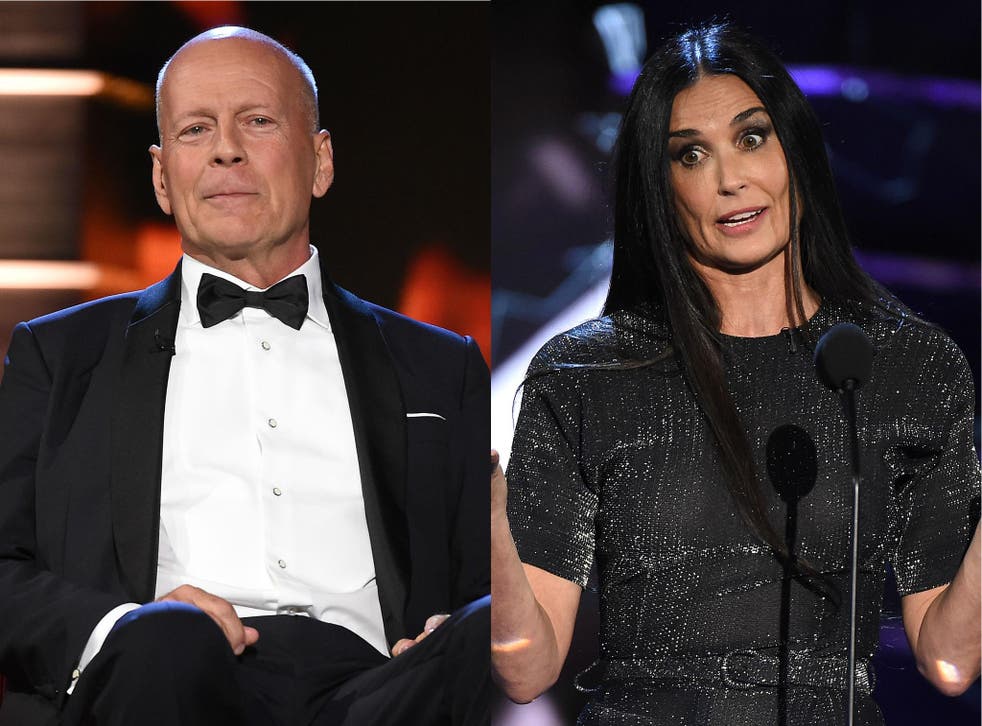 Comedy Central's Roast of action film icon Bruce Willis featured a surprise participant in ex-wife, Demi Moore.
While the latest round of skewering- hosted by Joseph Gordon-Levitt - featured the likes of Edward Norton and Moonlighting co-star Cybill Shepherd, Moore was welcomed to the stage midway through the ceremony much to the Willis' surprise.
"I look at our marriage like The Sixth Sense," she said, quipping: "You were dead the whole time."
Moore tore into her ex-husband as daughters Rumer, Tallulah and Scout, as well as new wife Emma Henning, watched in hysterics.
"I was married to Bruce for the first three Die Hard movies, which makes sense because the last two sucked," she joked, adding: "Bruce considered the end of our marriage his biggest failure. Bruce, don't be so hard on yourself, you had much bigger failures. Planet Hollywood, Hudson Hawk…campaigning for Michael Dukakis, turning down Clooney's role in Ocean's Eleven to focus on playing the harmonica."
The actor showed off his self-deprecating side after taking the stage at the end having endured an evening of putdowns.
"Joseph played a younger me in Looper. He couldn't pull it off. There is one actor who successfully played me. It was Demi Moore."
Welcome to the party, Pal: 'Die Hard' and Bruce Willis's John McClane make it to 25, just about intact

Show all 4
Gordon-Levitt had earlier introduced Willis as "what you get if you drain the white part of Dwayne Johnson," adding: "Bruce can play anyone from an a**hole cop to an a**hole ex-cop."
The evening's other participants included Martha Stewart and controversial retired NBA star Dennis Rodman who was booed by the audience.
Register for free to continue reading
Registration is a free and easy way to support our truly independent journalism
By registering, you will also enjoy limited access to Premium articles, exclusive newsletters, commenting, and virtual events with our leading journalists
Already have an account? sign in
Register for free to continue reading
Registration is a free and easy way to support our truly independent journalism
By registering, you will also enjoy limited access to Premium articles, exclusive newsletters, commenting, and virtual events with our leading journalists
Already have an account? sign in
Join our new commenting forum
Join thought-provoking conversations, follow other Independent readers and see their replies