Cannes 2016: Why everybody's upset that Ken Loach's I, Daniel Blake won the Palme d'Or
It was deemed one of the best festivals in years - but several deserving films left without recognition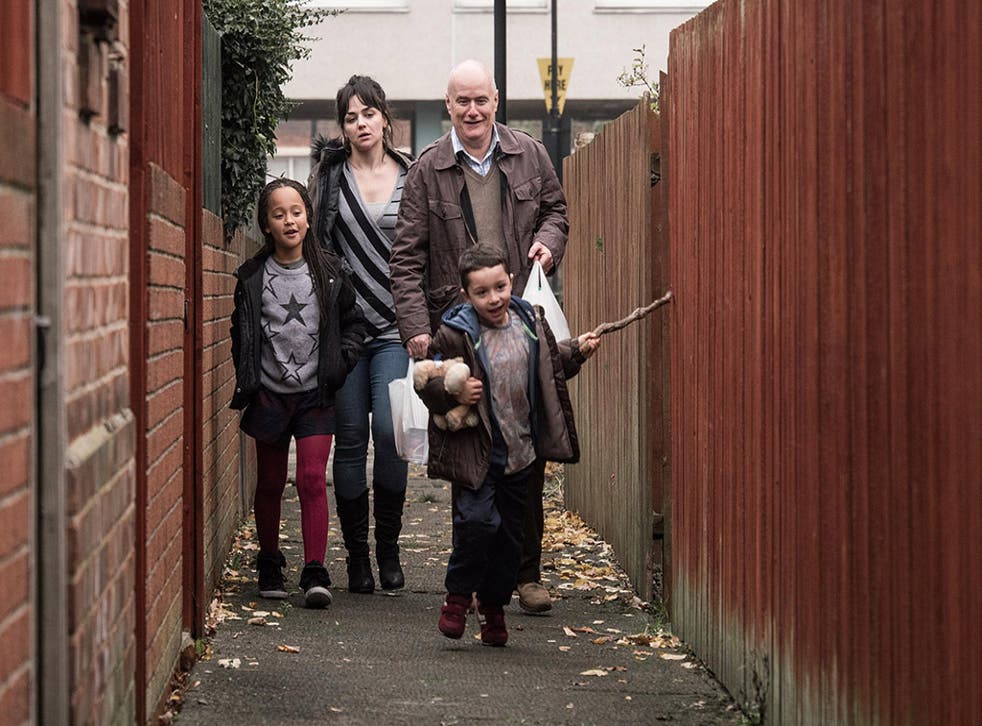 Ask the majority of critics who ventured to Cannes for the city's annual film festival and they'll tell you it was one of the best in years.
The majority of the films - shown over an 11-day period - were warmly received by attendees while only a few films spectacularly bombed leading to a barrage of dramatic boos and walkouts - a relatively low amount when compared with previous years.
...and then Ken Loach's I, Daniel Blake won the Palme d'Or.
The protest drama tells the story of a decent Newcastle joiner being ground down by an uncaring British welfare state following a heart attack. It's relevant, touching and features a 'wonderful' performance from lead actor Dave Johns. The consensus, though, is that the film (which will receive a BBC premiere following its cinema release later this year) just didn't come close to the quality of its fellow competitors.
The films to know about at Cannes 2016

Show all 14
Case in point is German comedy-drama Toni Erdmann. Directed by Maren Ade, the film emerged as a leftfield Palme d'Or contender following its premiere last week. Historically, the critics scorecard rated it higher than any other film in the festival's history. Critics are considering I, Daniel Blake's victory - Loach's second following 2006's The Wind That Shakes the Barley - a downright steal from what is sure to be an awards contender come next year.
The snub didn't end there; other well-received films that many assumed would scoop some semblance of recognition from the jury - headed by Mad Max director George Miller - left empty handed. Brazilian drama Aquarius, Jim Jarmusch's gentle Paterson, the divisive Kristen Stewart-starring Personal Shopper are all films rated highly that got nada.
While many can potentially overlook I, Daniel Blake's success, it's the Grand Prix prize - the festival's runner-up award - that is causing outrage. Xavier Dolan's It's Only the End of the World reigned supreme despite the majority of attendees deeming it one of the weakest competing films. Well, until Sean Penn's The Last Face anyway...
Even the actress category - which saw Ma Rosa' Jaclyn Jose become the first ever Filipino to win - has caused confusion with many believing her role to be more of a supporting turn. Kristen Stewart (Personal Shopper, Café Society), Isabelle Huppert (Elle), and Ruth Negga (Loving) were considered more deserving recipients.
Controversial films The Neon Demon (Danish auteur Nicolas Winding Refn's latest), Alain Giuraudie's Staying Vertical and the divisive Stewart-starring Personal Shopper may not have seemed likely bets (the former's director Assayas did win a joint Best Director award...) but the jury's decision to award them would have been commended if not applauded.
The only category people seem to have responded warmly to is Andrea Arnold's Jury Prize recognition for American Honey, her first film to be shot outside of the UK.
It's said to place Shia LaBeouf in line for an Oscar nomination too which, alone, is an impressive feat
You can find the full list of Cannes 2016 winners below.
Best short film: Timecode
Caméra d'Or (best first feature): Divines (director: Houda Benyamina)
Honorary Palme d'Or: Jean-Pierre Léaud
Best actor: Shahab Hosseini, The Salesman
Jury prize: Andrea Arnold, American Honey
Best screenplay: Asghar Farhadi, The Salesman
Best actress: Jaclyn Jose, Ma Rosa
Best director: Graduation (Cristian Mungiu) and Personal Shopper (Olivier Assayas)
Grand Prix: Xavier Dolan, It's Only the End of the World
Palme d'Or: I, Daniel Blake
The positive way to spin all of this is that, when people are up in arms about octogenarian filmmaker Ken Loach winning the Palme d'Or, the current state of cinema must in a great place.
Register for free to continue reading
Registration is a free and easy way to support our truly independent journalism
By registering, you will also enjoy limited access to Premium articles, exclusive newsletters, commenting, and virtual events with our leading journalists
Already have an account? sign in
Register for free to continue reading
Registration is a free and easy way to support our truly independent journalism
By registering, you will also enjoy limited access to Premium articles, exclusive newsletters, commenting, and virtual events with our leading journalists
Already have an account? sign in
Join our new commenting forum
Join thought-provoking conversations, follow other Independent readers and see their replies