Cannes 2016: Video of terror attack training exercise sparks backlash
Some attendees have been put off walking the red carpet but the majority will not be changing their plans
Jess Denham
Wednesday 27 April 2016 15:54 Comments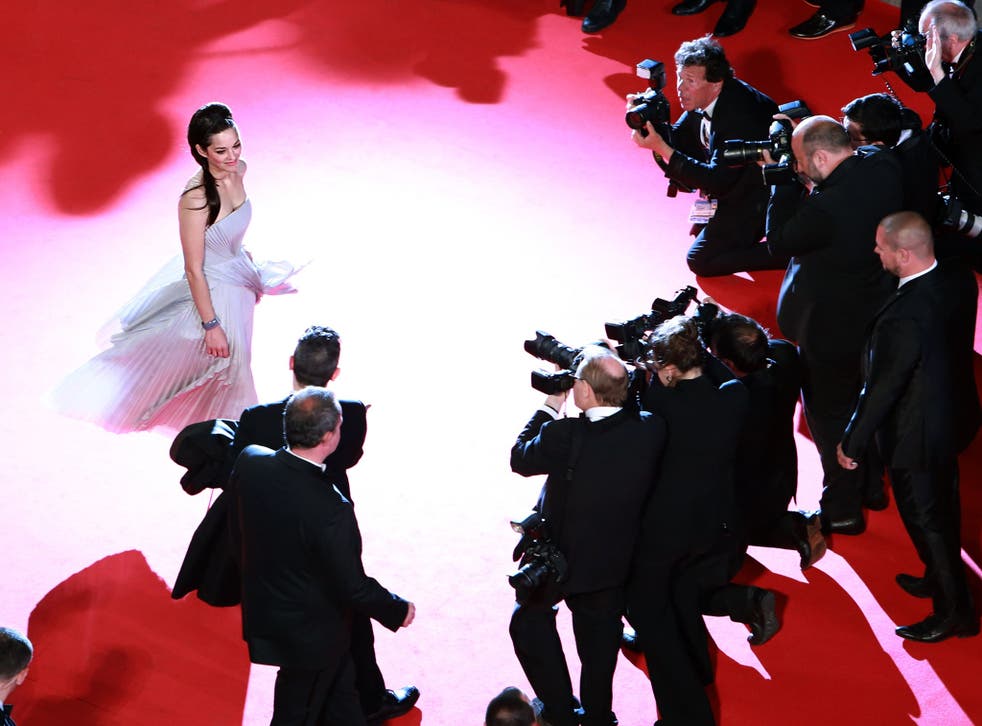 The decision of Cannes Film Festival organisers to share a video of their terrorism training drill has received a backlash from some attendees.
Security teams have been preparing for the possibility of a terror attack on the star-studded event, which kicks off in the French Riviera town in May. However, while footage of armed French police shooting blanks at fake terrorists was intended to reassure the public that the festival will be well-guarded, it has had the opposite effect among some after being shown on national television.
Japanese TV executive Yuhka Matoi is contemplating "staying away from the red carpet this year" in light of watching the video. "I only found out we might be in danger when I saw that," he said. "I wasn't thinking about it until then."
Alexander van Dulmen, a German film CEO, questioned whether the exercise was merely a PR tactic. "I hope the security video wasn't just a performance to convince us they are prepared," he said.
French authorities are putting security high on the agenda after the recent attacks in Paris and Brussels. Claire-Anne Reix, president of the festival, has defended the 21 April terrorism exercise, which also featured 'car bombs' exploding and people lying on the red carpet steps of the Cannes Palais wearing red bibs meant to symbolise the wounded. More than 200 extras reportedly took part.
"The exercise is not reality but the exercise helps to prepare for the reality and to limit the risk," Reix said. "It's not frightening. What should be frightening is all the videos you see on the internet, not the coverage of an exercise."
Security expert Nitzan Nuriel echoed Reix's comments, telling The Hollywood Reporter that Cannes must be "prepared for what we consider a multi-terror event, not only in one place and not only in on hour but in a few places over a few hours".
The films to know about at Cannes 2016

Show all 14

Most of the attendees the newspaper spoke to have no intention of changing their plans for fear of terrorism as there are "a lot of dangerous places" in the world and "if it happens, it happens".
Over 200,000 people are expected to attend Cannes 2016, included hundreds of Hollywood hotshots and thousands of journalists and fans. Last year it was reported that 465 CCTV cameras had been installed to monitor the festival.
Register for free to continue reading
Registration is a free and easy way to support our truly independent journalism
By registering, you will also enjoy limited access to Premium articles, exclusive newsletters, commenting, and virtual events with our leading journalists
Already have an account? sign in
Join our new commenting forum
Join thought-provoking conversations, follow other Independent readers and see their replies