Cannes 2018: Salma Hayek says male film stars should take pay cuts to close gender pay gap
Actress, who co-founded the Women in Motion talk at Cannes four years ago, also took part in the red carpet demonstration against an industry notorious for curtailing female progress
Roisin O'Connor Comments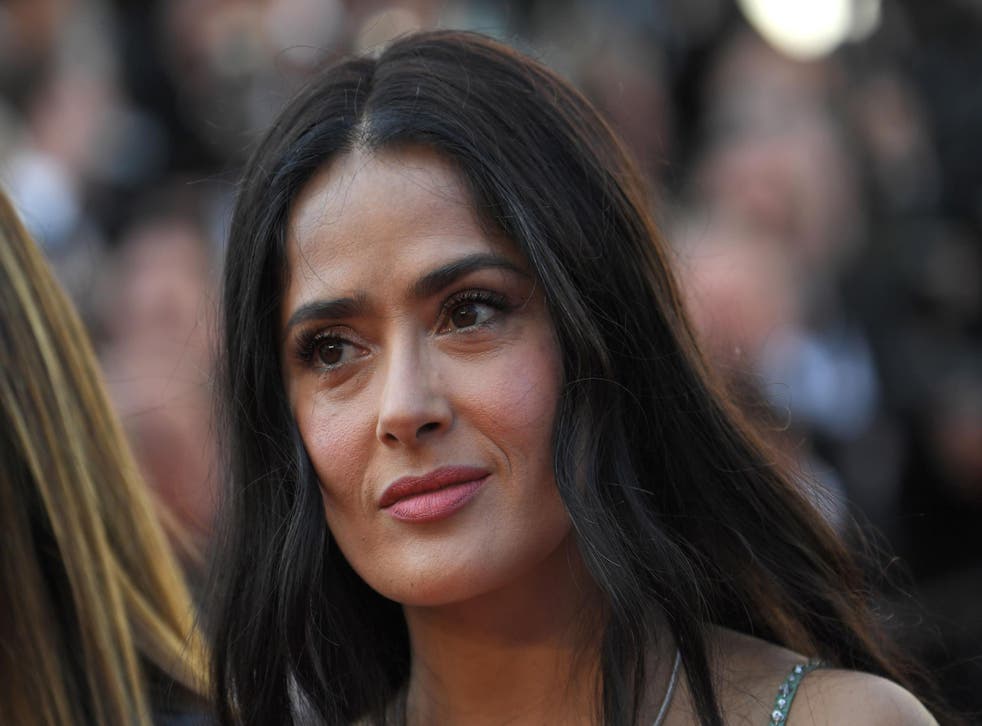 Salma Hayek has said male film stars should take pay cuts to show they are serious about promoting gender equality in Hollywood.
This year's Cannes film festival is considered one of the most glamorous events in the film calendar, but the mood this year has been more serious in the wake of the Time's Up and #MeToo movements.
On Sunday 13 May, Hayek became the latest actress to raise important issues of equality by arguing that actors, as well as producers, need to change in order to close the pay gap.
The Mexican-born actress has been a leading voice in the #MeToo movement, and was among the 82 women who stopped halfway to the entrance of the Palais des Festivals, in a protest against women's curtailed advancement in the film industry.
"We are 82 women, representing the number of female directors who have climbed these stairs since the first edition of the Cannes film festival in 1946. In the same period, 1,688 male directors have climbed these very same stairs," Cate Blanchett said, reading a collective statement alongside veteran documentary-maker Agnes Varda.
"The prestigious Palme d'Or has been bestowed upon 71 male directors, too numerous to mention by name, but only two female directors."
Hayek said the protest had been "very meaningful... as a woman [who] has had to go through all the struggles that all women have to go through."
27 films to look out for in the first half of 2018

Show all 27
"Time's up," shr said later at a Women in Motion talk. "You had a good run, but it is time now to be generous with the actresses.
"If actors ask such inflated fees it will leave nothing for actresses. If the movie's budget is $10m, the [male] actor has to understand that if he is making $9.7m, it is going to be hard for equality. Otherwise they will kill the movie."
Hayek set up the Women in Motion talks at Cannes four years ago with her husband, Kering luxury goods boss Francois-Henri Pinault.
Register for free to continue reading
Registration is a free and easy way to support our truly independent journalism
By registering, you will also enjoy limited access to Premium articles, exclusive newsletters, commenting, and virtual events with our leading journalists
Already have an account? sign in
Join our new commenting forum
Join thought-provoking conversations, follow other Independent readers and see their replies