Cannes film festival 2019: Director Mati Diop becomes first black woman to win award in 72 years
Director previously said it was 'pretty late and it's incredible that it is still relevant' to be the first woman of African descent to have a film showing at the festival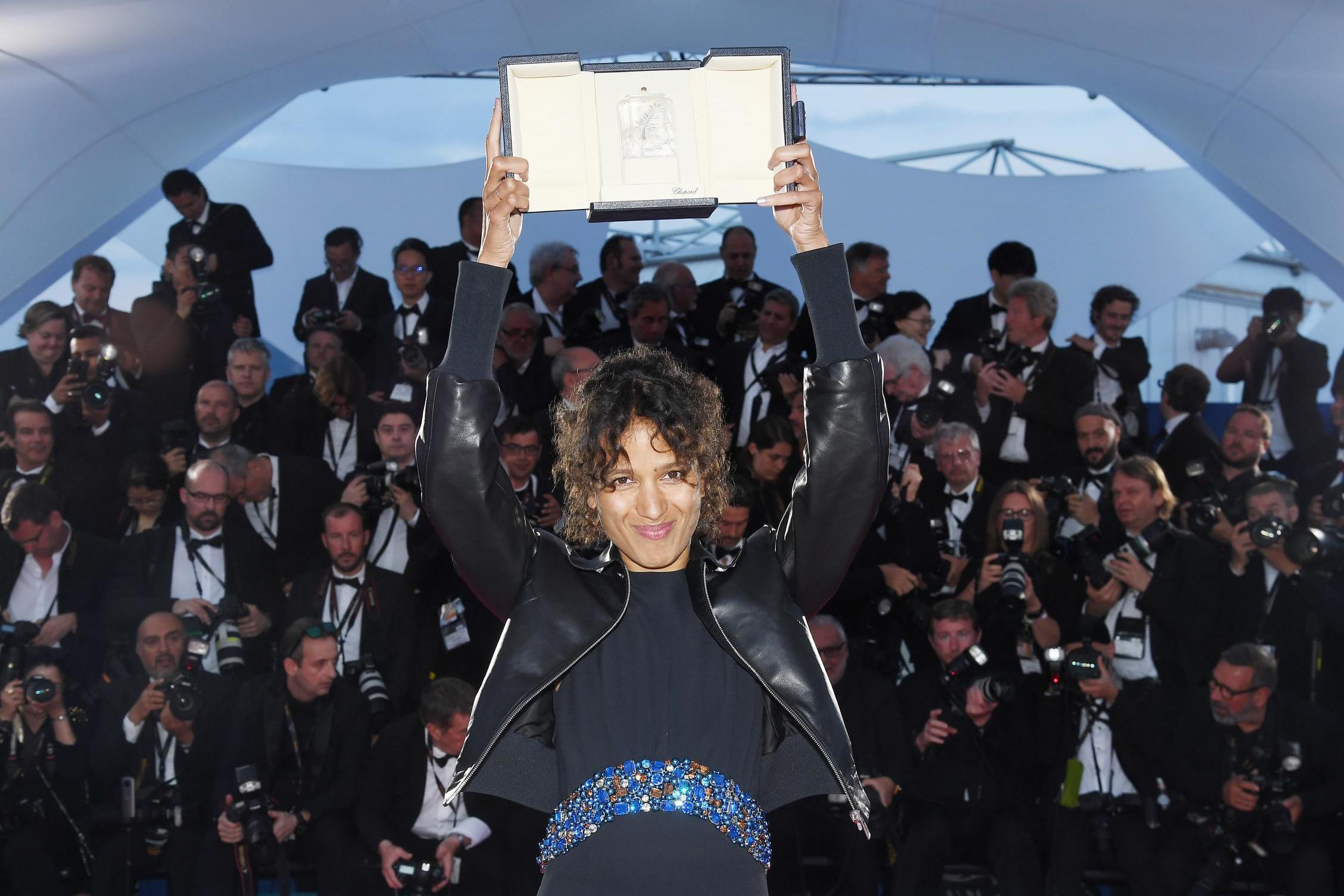 Cannes film festival: Director Mati Diop becomes first black woman to win award in 72 years
French-Senagalese director Mati Diop has become the first black female director to win an award in Cannes' 72-year history.
Diop took home the Grand Prix – the equivalent of a silver prize – for her film Atlantics, a Senegalese drama about sexual politics among young migrants.
Cannes 2019: What the critics are saying
Show all 20
The 36-year-old had previously said she was a "little sad" to make history as the first woman of African descent to even have a film screened at the festival.
"It's pretty late and it's incredible that it is still relevant," she said at the time.
"My first feeling to be the first black female director was a little sadness that this only happened today in 2019.
"I knew it as I obviously don't know any black women who came here before. I knew it but it's always a reminder that so much work needs to be done still."
Meanwhile, South Korean director Bong Joon-ho also made history after being honoured with the most prestigious award at Cannes.
The Palme d'Or was given to the filmmaker for his film Parasite – a dark comedy that explores the dynamics of social class. Bong is the first Korean to win Cannes' top prize, but received acclaim at the festival in 2017 for his film Okja.
US director Quentin Tarantino's latest film Once Upon a Time in Hollywood left the closing ceremony empty handed, although the movie starring Leonardo DiCaprio and Brad Pitt received strong reviews.
The festival came to a close on 25 May after 11 days showing premieres of new films and documentaries.
Join our commenting forum
Join thought-provoking conversations, follow other Independent readers and see their replies