Marvel Comics to debut gay character in Captain America comic for Pride Month
The United States of Captain America mini-series will be released in June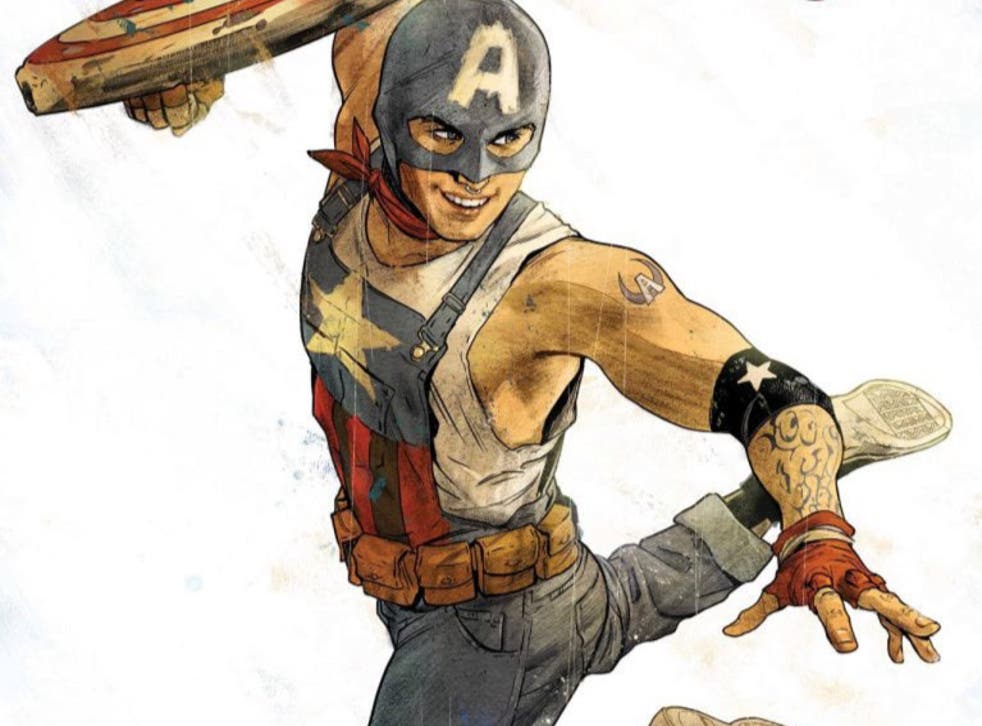 Marvel Comics have introduced a gay character to the Captain America series to celebrate Pride Month in June.
Aaron Fischer will make his debut in The United States of Captain America, a comic mini-series in which Steve Rogers, Sam Wilson, Bucky Barnes and John Walker go out in search of the missing Captain America shield, Entertainment Weekly reports.
The heroes will meet a number of figures who've used Captain America's name to help their communities, with activist Aaron protecting homeless youth even without super powers.
He will be the first LGBTQ character to pick up the mantle of Captain America.
The character was created by writer Aaron Trujillo and artist Jan Bazaldua, while the wider The United States of Captain America comics were written by Christopher Cantwell and drawn by Dale Eaglesham.
Read more:
"Aaron is inspired by heroes of the queer community: activists, leaders, and everyday folks pushing for a better life," Trujillo said in a statement.
"He stands for the oppressed, and the forgotten. I hope his debut story resonates with readers, and helps inspire the next generation of heroes."
The first issue goes on sale on 2 June, with later issues of the mini-series following other characters who have been inspired by Captain America.