Captain America: Civil War and the Agent Carter TV series share a very subtle connection
The film's writers revealed all in the DVD commentary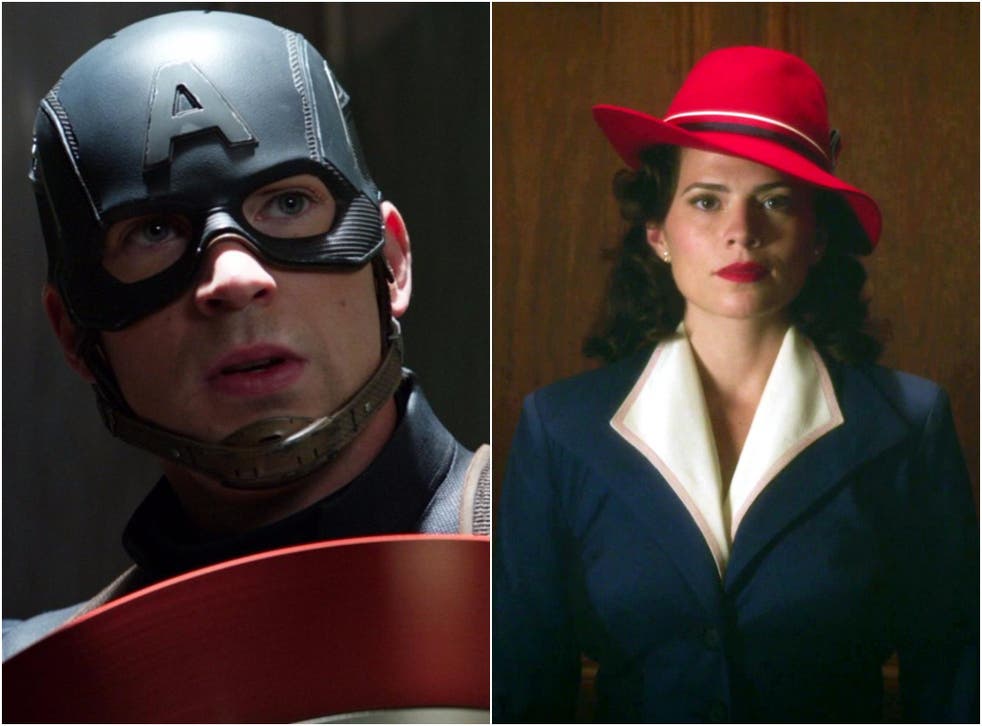 From the Avengers to Daredevil and Agents of S.H.I.E.L.D., Marvel's huge cinematic universe is all connected, something the studio love reminding fans.
During the DVD commentary of Captain America: Civil War, as noted by Screen Crush, directors Anthony and Joe Russo and writers Christopher Markus and Stephen McFeely discuss how they subtly tied together ABC's Agent Carter with their blockbuster film.
McFeely said: "We were doing Agent Carter — this is a very small aside — but we wanted to make sure in the final episode of Season One of Agent Carter that Howard [Stark, Iron Man's father] says something to the effect of 'Steve Rogers [Captain America] is the greatest thing I ever did.'
"Just so, for anybody who's listening, it would pay off this idea that maybe he would pursue Super-Soldier Serum all the way into the '90s."
The actual line said by Dominic Cooper's Howard is: "All I've done my whole life is create destruction. Project Rebirth was... [Steve] was the one thing I've done that brought good into this world."
33 Superhero films set for release between 2016 and 2020

Show all 34
So, how does this tie into Civil War? First, this ties into Howard's death in the film, the character killed by the Winter Soldier. The brainwashed Hydra Agent is seen killing Tony's parents as they transport a new Super-Soldier Serum (as hinted at in Agent Carter).
Then, there's one scene in the film in which Robert Downey Jr.'s Tony Stark responds to Steve's comment about knowing Howard. Tony says: "Oh really? You two knew each other? [Dad] never mentioned that. Maybe only a thousand times. God, I hated you."
McFeely and Markus note that Tony would have have been jealous of Steve growing up, particularly because he is 'the one good thing Howard brought into this world', rather than his own son. (Obviously, Howard made the comment pre-Tony's birth and the statement would have changed, but no doubt Tony would be jealous of his father idolising another of his creations.)
"See?" the screenwriters quip during the commentary. "There is connection between the television-verse and the movies."
Access unlimited streaming of movies and TV shows with Amazon Prime Video Sign up now for a 30-day free trial
Sign up
While not a connection on par with, say, Luke Cage appearing in Civil War, it's nice to know the screenwriters are seeding connections between the TV shows and films.
Meanwhile, Tom Holland's Spider-Man - who debuted in Civil War - was recently spotted swinging from a helicopter with an unnamed redhead in his arms.
Register for free to continue reading
Registration is a free and easy way to support our truly independent journalism
By registering, you will also enjoy limited access to Premium articles, exclusive newsletters, commenting, and virtual events with our leading journalists
Already have an account? sign in
Register for free to continue reading
Registration is a free and easy way to support our truly independent journalism
By registering, you will also enjoy limited access to Premium articles, exclusive newsletters, commenting, and virtual events with our leading journalists
Already have an account? sign in
Join our new commenting forum
Join thought-provoking conversations, follow other Independent readers and see their replies