Carrie Fisher and George Lucas had a secret cameo in Hook
Fisher enjoyed an unsung, but wildly successful career as one of Hollywood's most successful script doctors in the '90s - even working on Hook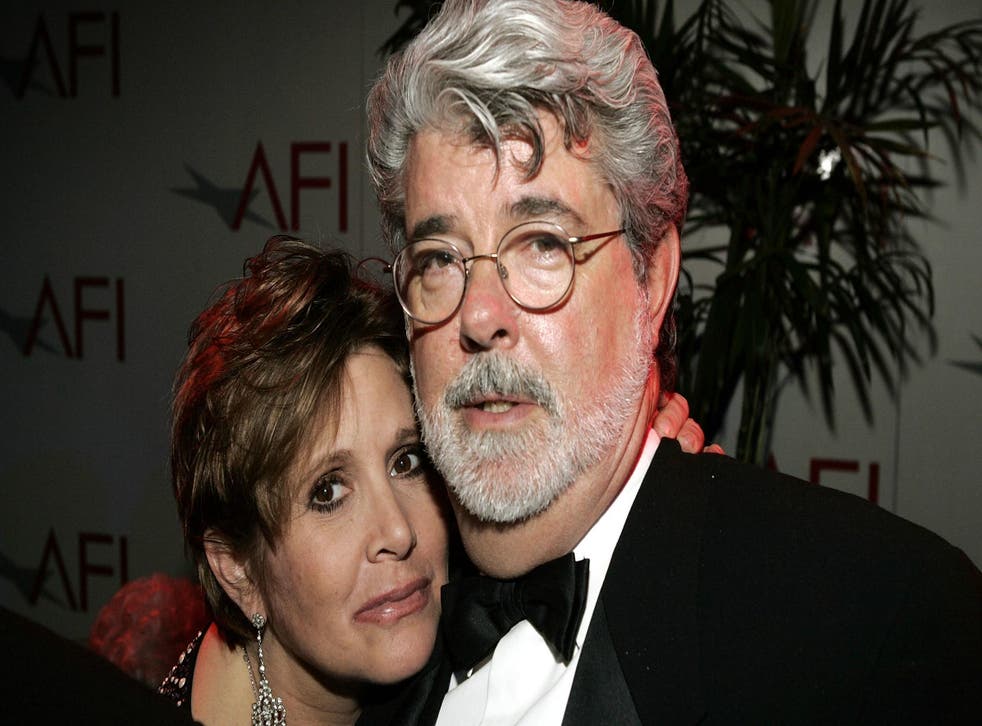 Carrie Fisher, who passed away at the age of 60, will forever be immortalised as one of the world's greatest onscreen heroines - the fearless Princess Leia in the Star Wars trilogy, though The Force Awakens later gave her the title of General Leia.
However, Fisher wasn't just a fearless and brilliant presence onscreen, but off it too; enjoying an unsung, but wildly successful career as one of Hollywood's finest script doctors, tinkering with and tightening some of the most popular films of the 1990s.
One of those films was 1991's Hook, which also saw her make a secretive cameo alongside George Lucas in the film's opening stretch; featuring as the kissing couple on the bridge who begin to float upwards after Tinkerbell sprinkles Fairy Dust over them.
Though the cameos were long held to be simply rumoured appearances, The Wrap recently confirmed the couple's identity with Hook's filmmakers (and Fisher herself) as part of their coverage of the film's 25th anniversary.
Lucas paid tribute to Fisher after her passing by stating: "Carrie and I have been friends most of our adult lives. She was extremely smart; a talented actress, writer and comedienne with a very colorful personality that everyone loved. In Star Wars she was our great and powerful princess—feisty, wise and full of hope in a role that was more difficult than most people might think.
Remembering Carrie Fisher's hilarious award speech for George Lucas
"My heart and prayers are with Billie, Debbie and all Carrie's family, friends and fans. She will be missed by all."
You can watch a clip of the scene below.

Fisher passed away on Tuesday, four days after suffering a heart attack on a flight from London to Los Angeles. Fisher's mother, and legendary screen actress, Debbie Reynolds passed away the following day; after being rushed to hospital after experiencing a stroke.
Register for free to continue reading
Registration is a free and easy way to support our truly independent journalism
By registering, you will also enjoy limited access to Premium articles, exclusive newsletters, commenting, and virtual events with our leading journalists
Already have an account? sign in
Register for free to continue reading
Registration is a free and easy way to support our truly independent journalism
By registering, you will also enjoy limited access to Premium articles, exclusive newsletters, commenting, and virtual events with our leading journalists
Already have an account? sign in
Join our new commenting forum
Join thought-provoking conversations, follow other Independent readers and see their replies