Carrie Fisher: Disney to receive huge insurance payout due to actress's unexpected death
Company reportedly insured itself against $41m worth of losses if Fisher was unable to complete filming on the new 'Star Wars' trilogy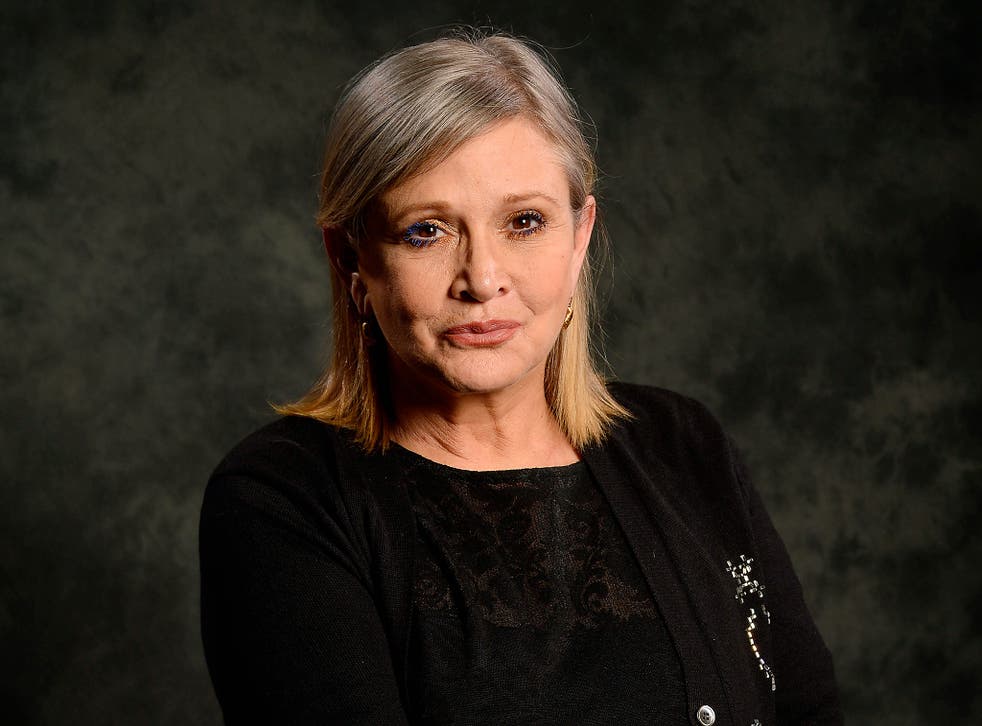 Disney is expected to be awarded one of the largest insurance payouts in history after reports it took out a $41m (£33.4m) policy on Carrie Fisher.
The company, which bought Lucasfilm in 2012, took out a policy with Lloyds of London to protect it from any losses if the actress was unable to fulfil her contract to appear in the new Star Wars trilogy, the trade magazine Insurance Insider reported.
The 60-year-old, who renewed her role as Princess Leia — known as General Organa in the 2015 film The Force Awakens — died in hospital four days after suffering a heart attack on a flight from London to Los Angeles.
Fisher had already completed filming for the second of the new movies, known as Episode VIII and due to be released in December 2017, but fans had expected her to appear in the third movie, which has not yet begun filming.
Insurance contracts covering major film companies for the unexpected death or incapacity of stars are not unusual in the movie industry.
It is currently unclear how Disney will respond to Fisher's death — she was slated to have a major role in Episode IX — and they could use a CGI recreation of her as they did in the Star Wars spin-off Rogue One which was released in December.
Star Wars is not the first Hollywood movie franchise to be threatened by the unexpected death of a star.
Debbie Reynolds and Carrie Fisher

Show all 9
The final instalment of The Hunger Games series lost one of its stars, Philip Seymour Hoffman, in 2014 but was able to release its final movie, Mockingjay Pt 2, as he had filmed most of his scenes prior to his death.
The film rewrote one key scene towards the end of the movie and featured a CGI version of Hoffman in scenes where he had no dialogue.
Register for free to continue reading
Registration is a free and easy way to support our truly independent journalism
By registering, you will also enjoy limited access to Premium articles, exclusive newsletters, commenting, and virtual events with our leading journalists
Already have an account? sign in
Register for free to continue reading
Registration is a free and easy way to support our truly independent journalism
By registering, you will also enjoy limited access to Premium articles, exclusive newsletters, commenting, and virtual events with our leading journalists
Already have an account? sign in
Join our new commenting forum
Join thought-provoking conversations, follow other Independent readers and see their replies