Chariots of Fire re-released in time for London 2012 Olympics
Wednesday 11 July 2012 14:10 Comments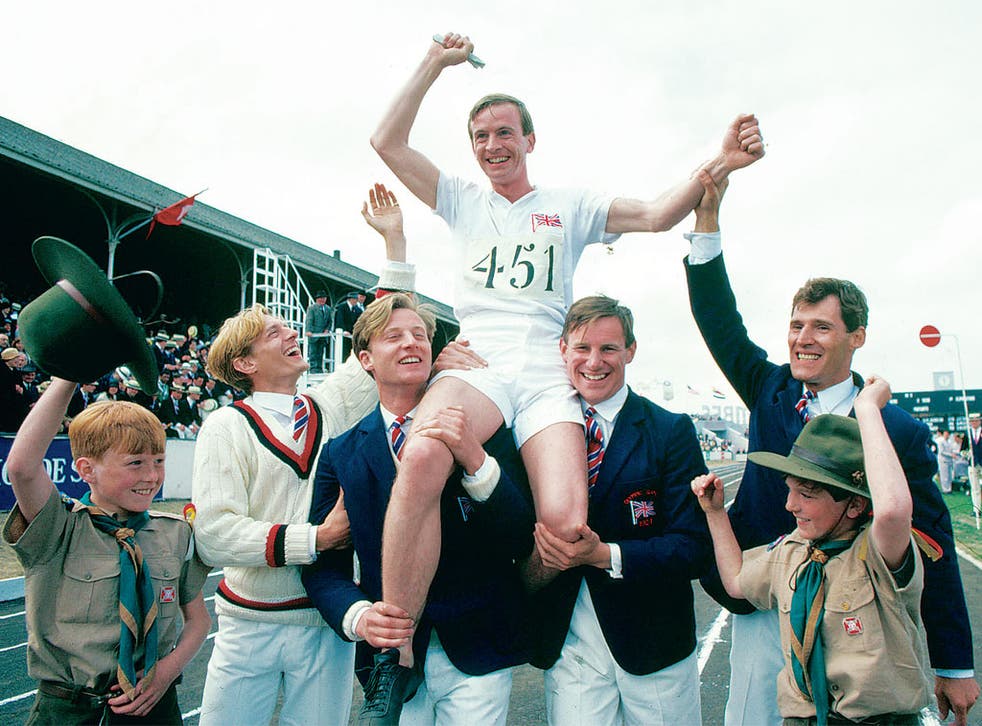 It may have been more than 30 years ago, but the premiere of Olympics movie Chariots Of Fire feels like yesterday, actor Nigel Havers said today.
The Oscar-winning film is being re-released ahead of the London 2012 Olympics.
The 1981 British film has been remastered for a new generation of movie fans.
Last night's premiere in Leicester Square was attended by the film's director Hugh Hudson, cast members Ben Cross, Nigel Havers and Alice Krige and legendary composer Vangelis.
The film stars were joined by a plethora of Britain's finest sports stars including Dame Kelly Holmes, Roger Black, Duncan Goodhew MBE and Daley Thompson.
"Chariots of Fire is about guts, determination and belief," commented Lord Puttnam, upon announcing the release earlier this year.
"Just as the film succeeded in raising spirits and aspirations thirty years ago, I believe it could deliver exactly the same message today. At the heart of the film is the quest for Olympic glory, and I find hard to imagine anything more likely to resonate throughout the country this summer."
The film won three Academy Awards including Best Picture and Best Original Screenplay, in addition to receiving nominations for three more.
Register for free to continue reading
Registration is a free and easy way to support our truly independent journalism
By registering, you will also enjoy limited access to Premium articles, exclusive newsletters, commenting, and virtual events with our leading journalists
Already have an account? sign in
Join our new commenting forum
Join thought-provoking conversations, follow other Independent readers and see their replies