Charlie Chaplin's family see the funny side of film about his corpse being stolen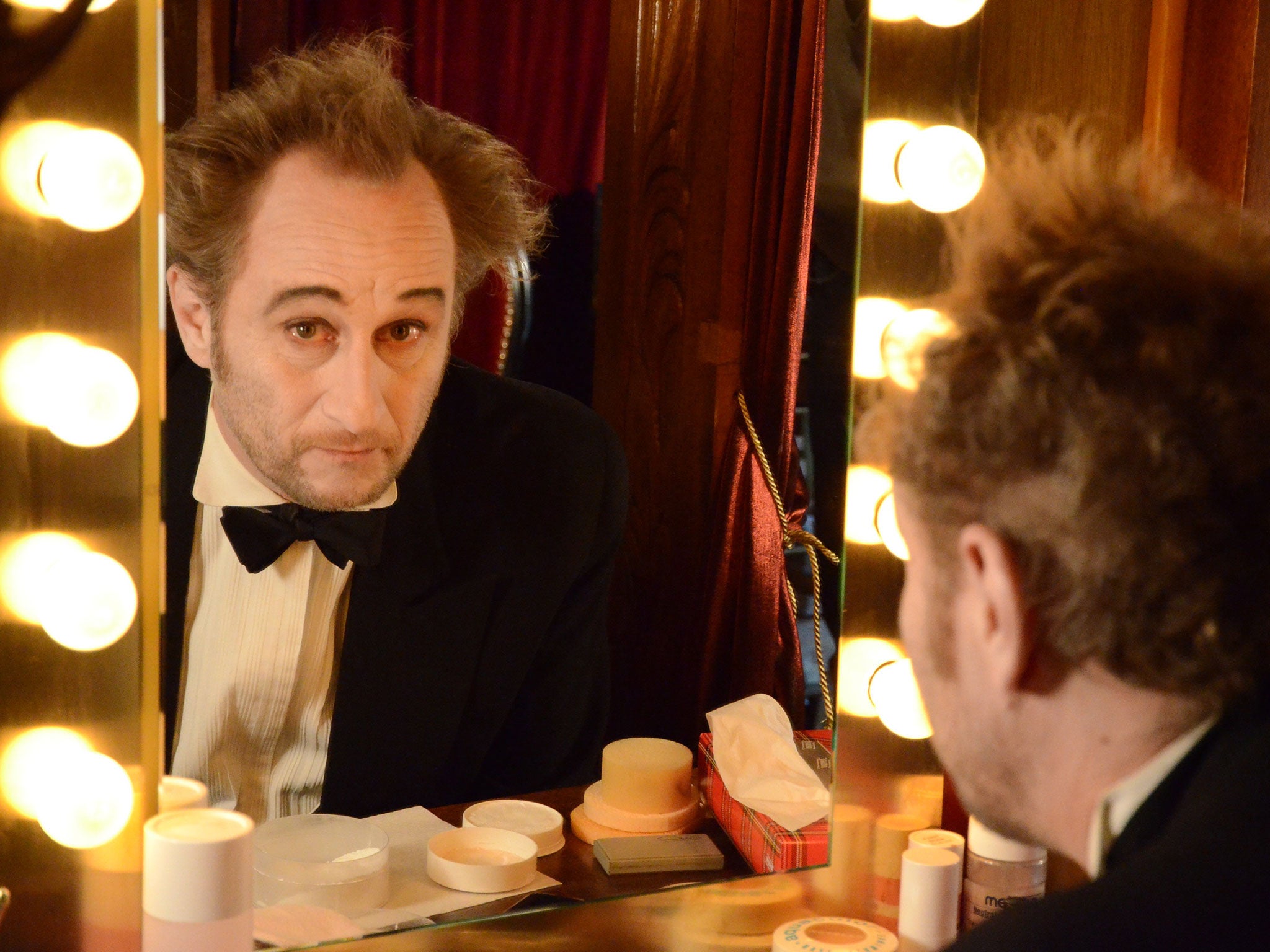 It was a scandal that caused huge consternation across the world. A few weeks after Charlie Chaplin died in December 1977, his corpse was stolen from its grave in Vevey, Switzerland, by two petty thieves and held to ransom. The culprits were eventually discovered to be two Eastern European motor mechanics.
Now, this most bizarre and macabre of cases has been recreated in fictional form in a new comedy, The Price Of Fame, directed by Xavier Beauvois and starring Belgian comic star Benoit Poelvoorde. The film, which premiered in competition in Venice yesterday, has been made with the full blessing of Chaplin's family. In fact, Chaplin's son Eugene Chaplin appears in it as a circus manager and his granddaughter Dolores Chaplin as a character loosely based on her own grandmother.
Speaking to the Independent, Eugene recalled his family's reaction to the scandal. "This was the time when [Italian politician] Aldo Moro was kidnapped and found dead in a car. The atmosphere was horrible. We had a chauffeur and he was sweating like mad. During the Moro thing, they [the terrorists] got Moro and killed the chauffeur."
Charlie Chaplin's funeral had taken place on Christmas Day. In March, the body was stolen. Eugene was 25 at the time. "We got a phone call from the police who said, look, somebody has dug up the grave. The coffin has gone. It was a horrendous thing to happen – especially in Switzerland where everything is so quiet."
At first, Eugene Chaplin says he was deeply "mistrustful" of the idea of making a comedy about an episode that was so upsetting for his family. What won him over was the thought that his father's comedies themselves were often based on equally grim stories.
The film portrays the grave robbers as a pair of lovable losers – the type of desperate small-timers looking for a break found in so many Chaplin movies. That's not exactly how they were in real life. However, as Eugene Chaplin recalls, there were some comic aspects to the heist.
He recalls phone calls in funny voices from the grave snatchers – and from fraudsters pretending they had committed the crime. Eventually, the thieves sent a photo of the coffin. Together with the Chaplin family, the cops then set up a fake ransom involving a policeman dressed up as the chauffeur. This was bungled because a local postman was suspicious of the chauffeur and followed him. The police promptly arrested the postman.
The wife of one of the crooks late wrote to Eugene Chaplin's mother (and Charlie Chaplin's widow) Oona, apologising for her husband's misdeeds. "My mother wrote back saying. 'Look, I have nothing especially against you and all is forgiven.'"
The police tracked down the criminals by targeting all the telephone boxes in the town from which they made their calls. Chaplin's body was dug up in a farmer's field beside a forest. (Eugene remembers that so much wheat had grown that the thieves had difficulty in remembering just where the coffin was located.)
Access unlimited streaming of movies and TV shows with Amazon Prime Video
Sign up now for a 30-day free trial
Sign up
Access unlimited streaming of movies and TV shows with Amazon Prime Video
Sign up now for a 30-day free trial
Sign up
The farmer, initially furious about having his crops ruined, later put up a plaque saying that Chaplin had briefly rested there. It was a very idyllic spot.
"Even my mother said, 'In a way, it's a shame that we found him!'" Eugene remembers.
Join our commenting forum
Join thought-provoking conversations, follow other Independent readers and see their replies