Chimpanzees love horror films, research finds
They put forward the idea that chimps are able to access and manipulate their long term memories in the same way humans can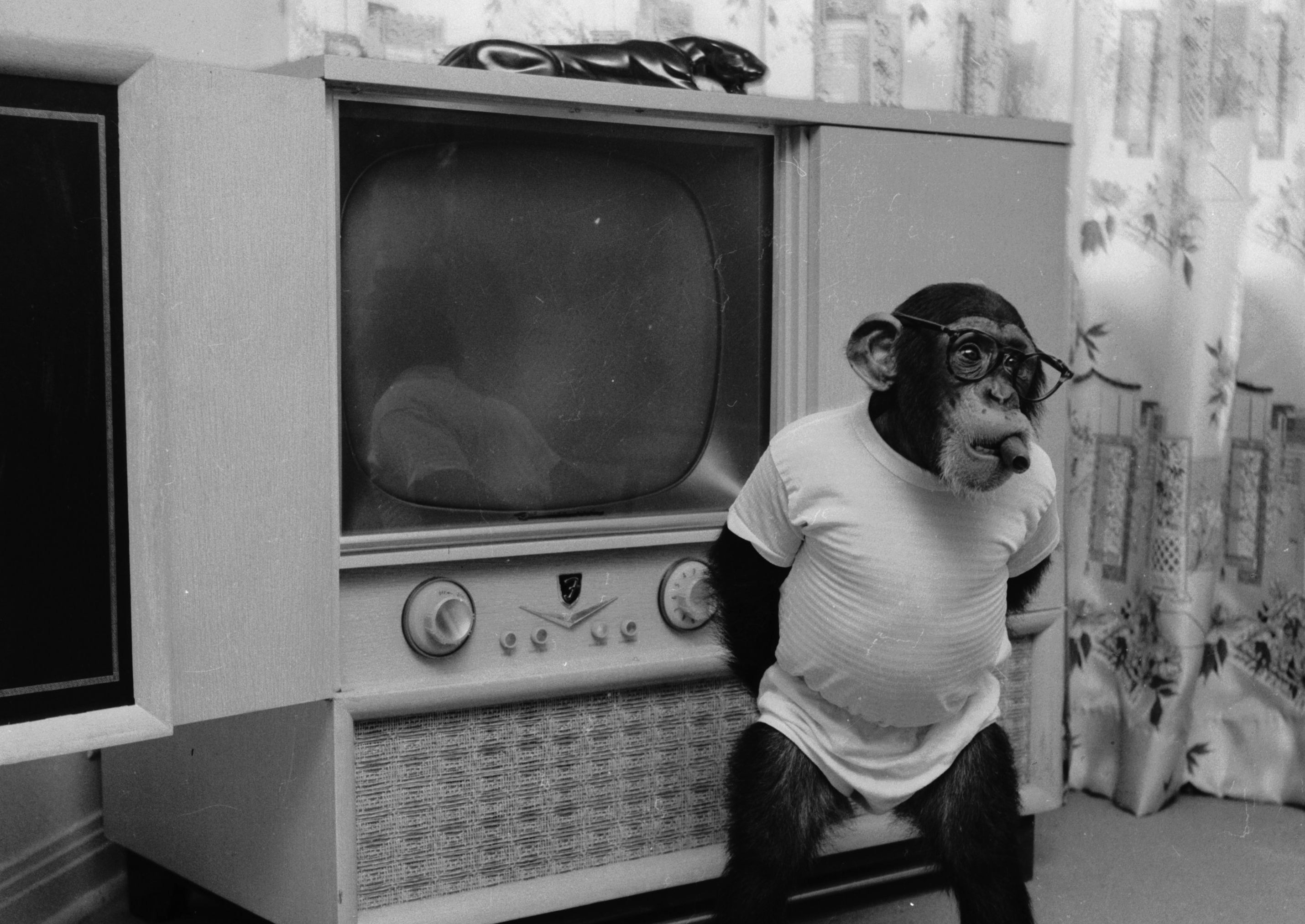 Horror is possibly the most divisive film genres: people either absolutely love the thrills or can't bear the thought of sitting through two hours of the Exorcist without breaking into a minor sweat.
According to researchers in Japan, Chimpanzees fall into the first group. When shown a 'horror' film, featuring an actor dressed as a King Kong attacking a human, the selected Chimps watched on intensely, neither covering their eyes nor accepting treats as they may distract from the viewing.
In the 40-second film, King Kong is taunted by a human on the other side of a cage. The ape then breaks free, attacking the human. The human then grabs a red hammer and precedes to hit King Kong. Frightening stuff.
The mini-film was shown twice to the Chimpanzees, 24 hours apart from each other, each time their eyes being tracked. On second showing, the red hammer changed locations. Watch the video below - the red dots represent where they are looking.
What is remarkable about the video is that, on second viewing, their eyes quickly dash to the hammer before anyone goes near it. They also predict where the human will move to in order to grab the weapon.
According to the research, which was published in journal Current Biology, this proves that the chimps are able to remember information from the first screening and and manipulate those memories, thus being aware the hammer was going to be used and noticing it had changed position.
Where not to visit if you love animals
Show all 9
Chimpanzees have been shown to act like humans in numerous instances. Recently, they were found to be routinely getting drunk in the wild.
In the US, it is being debated whether they will get the same rights as humans, with a lawyer claiming that chimpanzees are "autonomous and self-determining" beings and that it was "just a matter of time" before they get special rights.
Join our commenting forum
Join thought-provoking conversations, follow other Independent readers and see their replies