China responds to poor performance of its films by censoring bad reviews
After significant growth over the past decade, the Chinese film industry has suddenly flatlined - sending officials into panic mode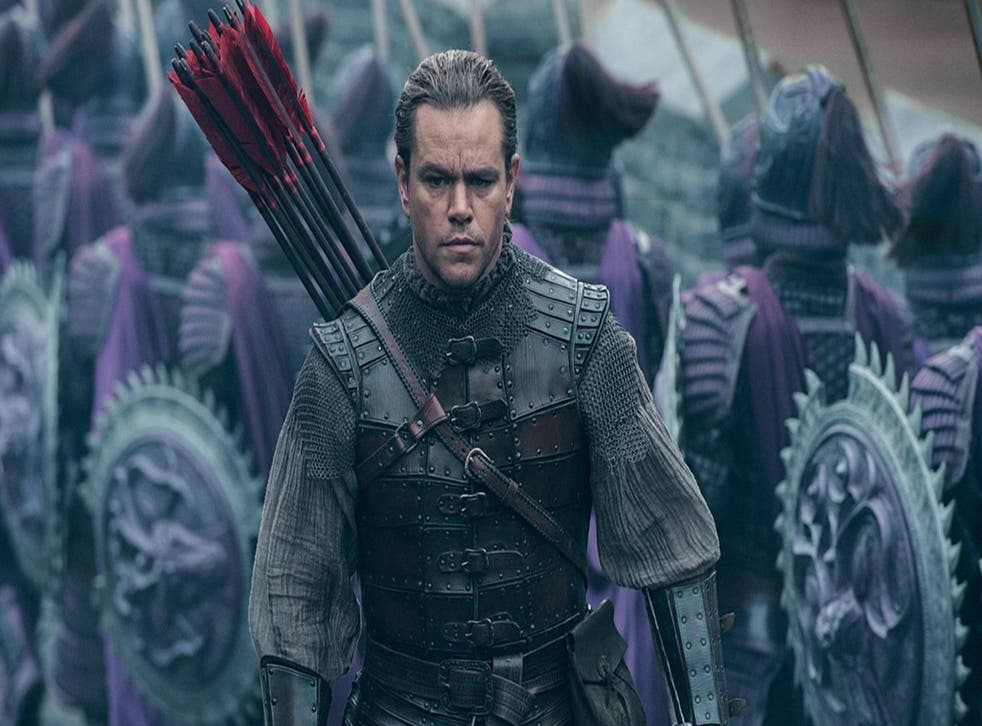 Inevitably, the same kind of tired cycle occurs whenever a film is critically maligned: if it succeeds at the box office, critics are deemed powerless - see Suicide Squad. If it fails at the box office, critics are blamed for its downfall - see Collateral Beauty.
China certainly seems to have made its mind up on the power of critics, to fairly unnerving effect. High-profile local movies are struggling to make an impact on the Chinese box office; with the latest to disappoint being the Matt Damon-starring The Great Wall, which opened to $64.7 million, romantic comedy See You Tomorrow, opening to $40 million, and Jackie Chan's latest action-comedy, Railroad Tigers, which earned $31 million.
Though China has averaged a 30 percent growth every year over the past decade, it's pretty much flatlined in 2016, setting the Chinese industry into panic mode; most - including Chinese state media - would point to a relative low quality of films this year, which is certainly a case that can be made for Hollywood's mainstream this year as well.
However, The Hollywood Reporter states critics are also coming under fire, since Douban (China's own version of Rotten Tomatoes) currently has The Great Wall at 4.9 out of 10, See You Tomorrow at 3.8, and Railroad Tigers at 4.7.
People's Daily, the official newspaper of the Chinese Communist Party, called the films' negative reviews "vicious and irresponsible" attempts to "grab eyeballs" at the expense of the wellbeing of the Chinese film industry; specifically stating that Douban's reviews might have been hacked or manipulated.
Which is essentially no different to when DC fans start yelling about critics being paid off to trash Batman v Superman while praising Captain America: Civil War; except this time, such ludicrous claims are coming direct from a country's government.
The Great Wall - Official Trailer 2
However, things took an especially vicious turn when another review aggregator, Maoyan, started removing reviews by professional film critics from its main page in response to the article. State-backed newspaper The Global Times even reported that both the offices of Douban and Maoyan were visited by officials from the country's media regulator.
Earlier this month, Le Vision Pictures', which co-produced The Great Wall, posted a legal statement on its official social media account in response to an influential online critic's four word review of the film, referencing the film's acclaimed director: "Zhang Yimou has died."
Le Vision called the review an assault on Zhang's reputation, and "akin to libel", demanding a retraction and an apology. The critic responded that the review merely meant to state that The Great Wall signalled the end of the director's "artistic career".
Join our new commenting forum
Join thought-provoking conversations, follow other Independent readers and see their replies