Christian Bale learned to play drums for The Big Short by listening to Pantera for two weeks
He described their 'By Demons Be Driven' song as 'fantastic'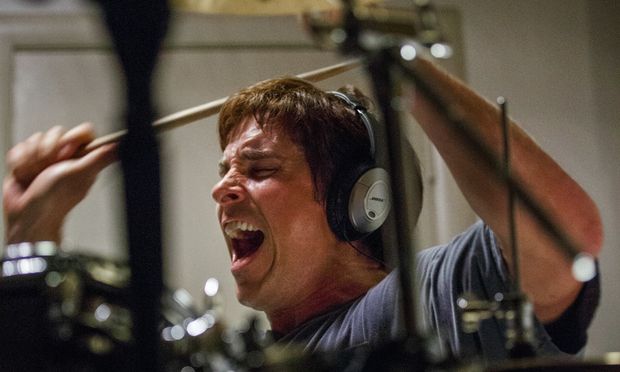 Playing drums was a major stress reliever for Christian Bale's character Michael Burry in The Big Short, so the actor had to learn how to play a few beats convincingly.
Asked by ScreenRant whether it was true he got competent in two weeks, Bale said:
'Yes, yes! It was a wonderful crash course, double kick drum. Pantera, "By Demons Be Driven" – fantastic song to begin with. This is how Mike Burry unwound. This is actually how he calmed down. He would listen to it all day long in his headphones – and not just that, Mastodon as well – but his brain is on fire so much that death metal calms him. He's a very different individual to most of us.'
Burry, a maths genius who predicted the financial crash of 2007, believes he has Asperger syndrome and is depicted in the film as not particularly enjoying social interactions, but he had no such problems when discussing The Big Short with Bale over nine hours.
Bale recalled of their mammoth chat:
'Wonderful. It was amazing. Nonstop conversation. We just didn't stop talking the entire time. Mike was incredibly surprised by the end of it. He stopped and he said he'd never expected to be able to talk with somebody for that length of time. But you know, you share yourself in order that someone will share with you. I'm incredibly aware of the honor he gave me in allowing me into his incredible brain and psyche and emotions, and so I respect that immensely. And I know that he trusts me to keep that to myself, other than what I show in the film.'
The Big Short opens in UK cinemas on 22 January, 2016.
Join our commenting forum
Join thought-provoking conversations, follow other Independent readers and see their replies