Christopher Lee: Goodbye Prince of Darkness - His best baddies from Saruman to Dracula
The ultimate on-screen villain has died at the age of 93
Jess Denham
,
Jack Shepherd
,
Matilda Battersby
Friday 12 June 2015 09:07 Comments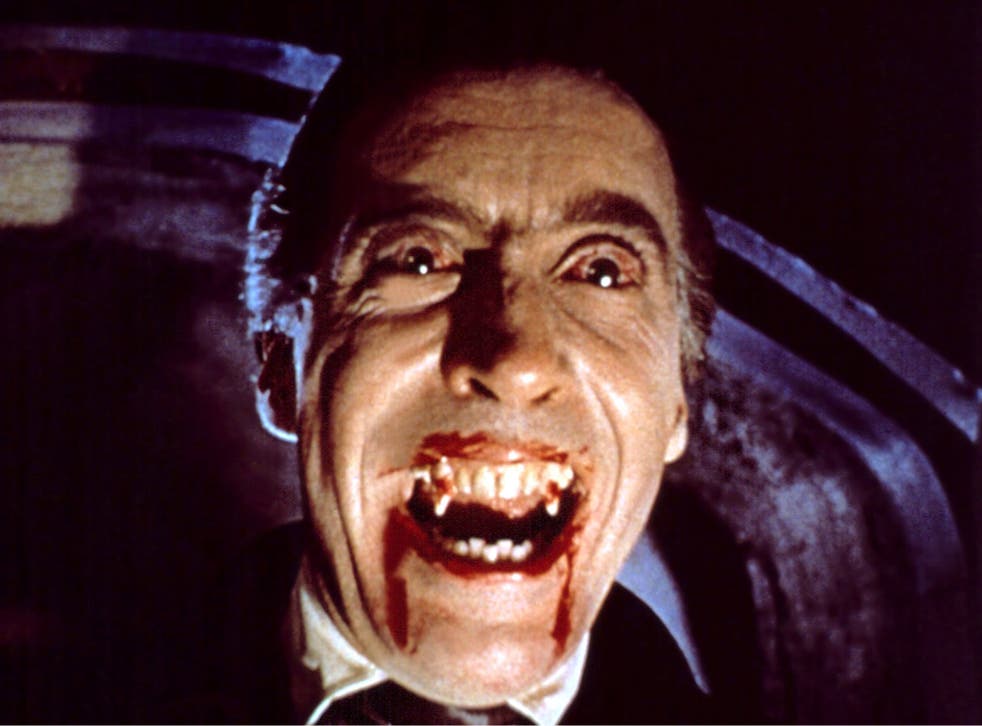 Celebrated Hollywood actor Sir Christopher Lee has died at the age of 93, leaving fans to remember his legacy as the film industry's go-to bad guy.
Known for his well-spoken, powerful voice and his wide-ranging talents (heavy metal Christmas songs, anyone?), Lee was knighted in 2009 and received a Bafta Fellowship in 2011. Not to mention the fact that he has grossed more than $8.3 billion worldwide, making him one of the most successful actors of all-time.
While his favourite performance was as Muhammad Ali Jinnah in 1998 and he believed his best film to be The Wicker Man, his turns in the likes of Lord of the Rings, James Bond, Star Wars and The Curse of Frankenstein will live long in the memory.
Here's our pick of the Christopher Lee movies you must see right away:
The Man With the Golden Gun
As Scaramanga in the 1974 Bond film The Man With the Golden Gun Lee, who incidentally was the real-life step cousin of 007 author Ian Fleming, barely broke a sweat as the smooth wielder of the gilded pistol.
Lee played the freelance assassin as a plummy-voiced, steely and unflappable killer who is more than a match for the MI5 agent. His eyebrow acting (as ever) is to be applauded in this case.
The Wicker Man
Lee's turn in cult British horror film The Wicker Man would haunt him for the rest of his career.
As the evil ruler Lord Summerisle converts the inhabitants of a small Scottish island away from Christianity back to the "old gods" of paganism – and lures a hapless police officer to become a human sacrifice.
Using his natural charm (and those twinkly eyes) to great effect, Lee's villain even calmly explains to his victim the reason for his impending demise. All the more terrifying for his apparent zeal.
Star Wars
Playing another iconic villain, Lee was appeared in two of the Star Wars prequels as sith Lord Count Dooku. Even in his old age, Lee did much of the Lightsaber fighting himself – being an accomplished sword fighter himself - with one duel with Yoda being particularly fierce.
Long-time collaborator Peter Cushing had also previously starred in the Star Wars series but in episode 4, a New Hope.
Access unlimited streaming of movies and TV shows with Amazon Prime Video Sign up now for a 30-day free trial
Sign up
Lord of the Rings
After spending the Nineties avoiding massive blockbusters, Lee's return would become one of his most-beloved roles. Saruman, as many of you know, is the terrifying white wizard-turned-evil in the Lord of the Rings trilogy.
Lee was a huge fan of the series and said he read the books each year. He was also the only cast member to ever meet JRR Tolkien, who at the time gave him his blessing to one day play Gandalf.
On set Lee would often discuss folklore with director Peter Jackson and help fellow actors speak Elvish, a language he spoke. You can watch him filming his final scene as Saruman below.
Christopher Lee: Career in pictures

Show all 8
Curse of Frankenstein



This 1957 gothic Terrence Fisher horror earned mixed reviews from critics but proved popular with moviegoers and influenced the directorial royalty of Martin Scorsese and Tim Burton.
Lee's gruesome portrayal of Victor Frankenstein's psychotic monster created from scavenged human body parts will not be easily forgotten, for better or for worse.
Dracula
Lee's most iconic role was arguably as bloodsucking vampire Count Dracula in the 1958 horror movie. Few could do the guaranteed-to- give-you-nightmares villain thing quite like Lee – those bloody lips and hungry fangs still give us the shivers more than 50 years later. And as for that moment when Dracula peels away his decaying skin…terrifying.
Register for free to continue reading
Registration is a free and easy way to support our truly independent journalism
By registering, you will also enjoy limited access to Premium articles, exclusive newsletters, commenting, and virtual events with our leading journalists
Already have an account? sign in
Join our new commenting forum
Join thought-provoking conversations, follow other Independent readers and see their replies