Cinderella: Kenneth Branagh's film moves away from 'sexist' Disney cartoon version, says Richard Madden
One of the film's stars says that Cinderella and Prince Charming are on a more equal playing field in the new Disney live action adaptation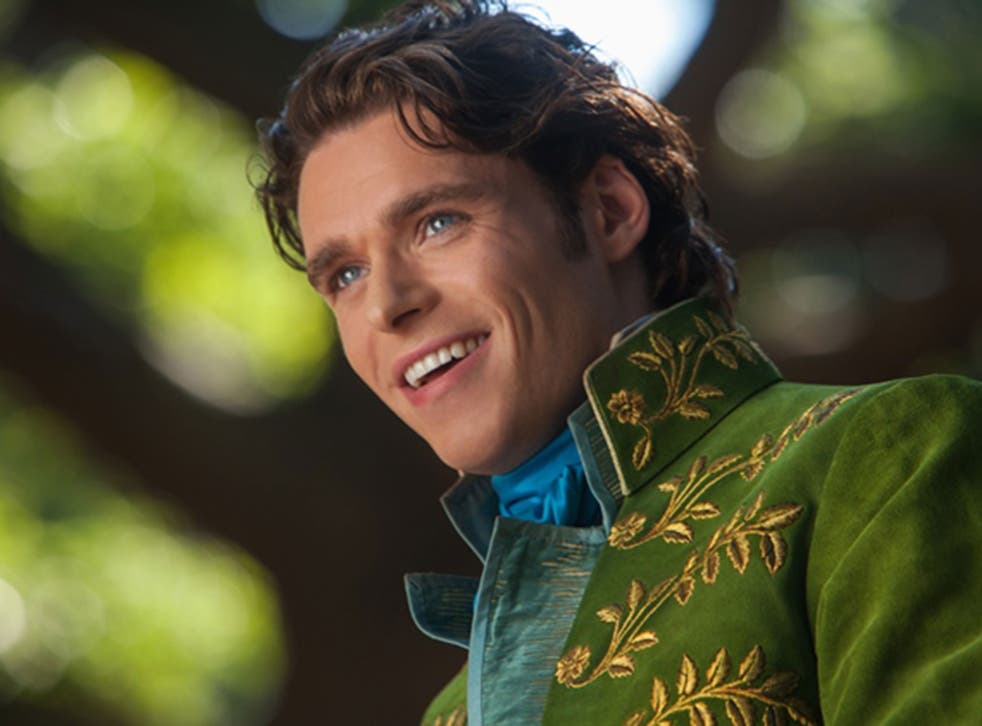 While fairytales aren't always known for their political correctness, the new Disney Cinderella film takes a more equal approach to the sexes, says one of the film's stars.
Game of Thrones actor Richard Madden, who plays Prince Charming, has said that the new adaptation is not about a boy saving a girl, instead the focus is on two people falling in love.
Speaking at the Berlin Film Festival, where the film premiered, Madden explained that Kenneth Branagh's live action film moves away from the more "sexist" animated Disney version from 1950.
Cinderella film stills

Show all 7
"The original animated version was much more about this boy who comes to save the day and this version is so not like that ... it's the strong girl by herself and a young man coming together that makes the story, rather than a far more sexist view," Madden told The Guardian.
Branagh said that he wanted to update the fairytale and give it a more contemporary feel.
"I did want to make a film that was about courage and about kindness and about a psychological modernity in the middle of this traditional story. The Cinderella myth continues to capture our imaginations," he said.
Cinderella features a stellar cast, including Downton Abbey's Lily James as the film's heroine, Cate Blanchett as the evil stepmother and Helena Bonham Carter as the fairy godmother.
The new film falls into the same vein as Ever After: A Cinderella Story starring Drew Barrymore and Dougray Scott from 1998, which featured a strong female protagonist and a burgeoning romance between Cinderella and Prince Charming.
Cinderella has not been without criticism however, the latest trailer for the forthcoming film suffered a Twitter backlash after people questioned the size of James' waist with accusations of digital enhancement. But in statements to BuzzFeed, both James' agent and Disney denied the images had been photoshopped.
Cinderella will be released in UK cinemas on 27 March.
Register for free to continue reading
Registration is a free and easy way to support our truly independent journalism
By registering, you will also enjoy limited access to Premium articles, exclusive newsletters, commenting, and virtual events with our leading journalists
Already have an account? sign in
Register for free to continue reading
Registration is a free and easy way to support our truly independent journalism
By registering, you will also enjoy limited access to Premium articles, exclusive newsletters, commenting, and virtual events with our leading journalists
Already have an account? sign in
Join our new commenting forum
Join thought-provoking conversations, follow other Independent readers and see their replies