Film, TV and music productions urged to pause in LA due to coronavirus surge
Governor Gavin Newsom has warned of new surge following holiday travel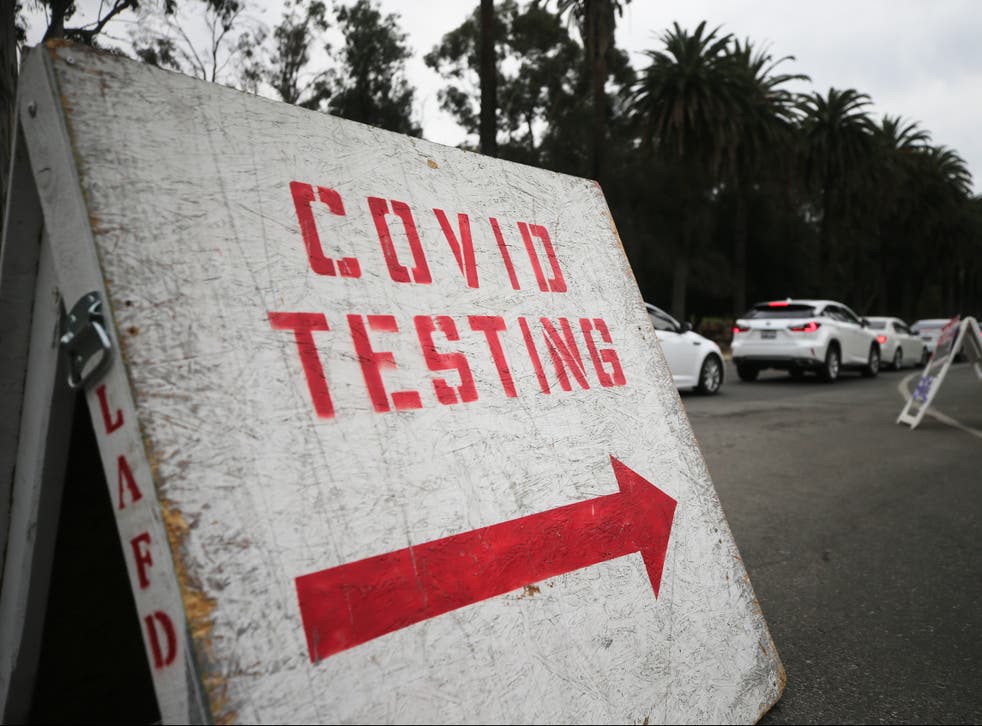 Health authorities in Los Angeles have asked the entertainment industry to consider halting film, TV, and music productions due to a surge in coronavirus cases.
According to Deadline, the Los Angeles County Department of Public Health  sent out the advisory to industry actors on 24 December.
FilmLA, a non-profit organisation that processes filming permits for the region, shared parts of the update on Monday.
"Although music, TV and film productions are allowed to operate, we ask you to strongly consider pausing work for a few weeks during this catastrophic surge in Covid cases," the advisory reads according to FilmLA. "Identify and delay higher risk activities, and focus on lower-risk work for now, if at all possible."
The Independent has contacted the Los Angeles County Department of Public Health for more information.
The update urges industry figures to limit travel for production purposes and asks filmmakers to "keep cast and crew close to home". It also points out that "hospitals are full virtually everywhere".
A report published on Tuesday by the Los Angeles Times cites three hospitals located in Los Angeles County, struggling to manage the current influx of patients. One of the hospitals reportedly experienced up to 18 hours of wait time to admit patients into the intensive care unit.
On Monday, the Los Angeles County Department of Public Health reported 73 new deaths and 13,661 new Covid-19 cases, with an additional estimated 432 deaths reflecting delayed reporting. The county currently exceeds 13,000 cases a day according to the department, compared to an average of 1,200 cases a day when the current surge began on 1 November.
"On average, 9 to 10 people in LA County test positive for Covid-19 every minute or, 540 to 600 people test positive every hour," the department stated in a news release.
Access unlimited streaming of movies and TV shows with Amazon Prime Video Sign up now for a 30-day free trial
Sign up
California Governor Gavin Newsom has warned of a new surge of coronavirus cases following holiday travel.
Register for free to continue reading
Registration is a free and easy way to support our truly independent journalism
By registering, you will also enjoy limited access to Premium articles, exclusive newsletters, commenting, and virtual events with our leading journalists
Already have an account? sign in
Register for free to continue reading
Registration is a free and easy way to support our truly independent journalism
By registering, you will also enjoy limited access to Premium articles, exclusive newsletters, commenting, and virtual events with our leading journalists
Already have an account? sign in
Join our new commenting forum
Join thought-provoking conversations, follow other Independent readers and see their replies