Cuba Gooding Jr: 30 women have come forward with groping accusations against actor, prosecutors say
'Jerry Maguire' actor is appearing in court on six charges of sexual misconduct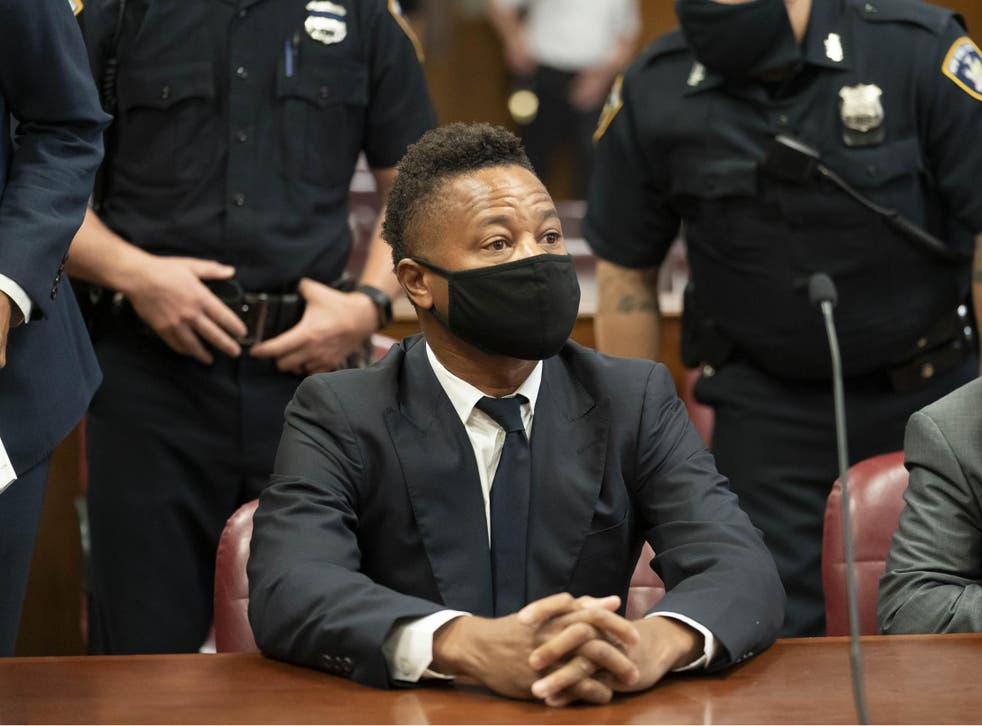 Cuba Gooding Jr has been accused of unwanted touching by 30 women, prosecutors have said.
The Oscar-winning actor is currently appearing in court in Manhattan on six charges of sexual misconduct in the form of forcible touching and sex abuse from three accusers.
The trial had been due to begin in April, but was forced to take a lengthy hiatus due to the coronavirus pandemic.
Reconvening on Thursday (13 August), prosecutors told the court that since the case had begun, more women had come forward with similar accusations against Gooding, bringing the total number to 30.
The Jerry Maguire star was originally accused of groping three women at Manhattan bars in 2018 and 2019, something he denies.
During Thursday's hearing, Gooding's attorney Peter Toumbekis argued to the court that he should be allowed to question one of the accusers about her personal trauma resulting from childhood abuse.
He also stated a desire to question another victim about statements she had made regarding her breast size, arguing that they had made her self-conscious and that her negative feelings could impact her perception of the situation.
The next hearing for this case will take place on 1 September. If found guilty, Gooding could face up to one year in prison.
Register for free to continue reading
Registration is a free and easy way to support our truly independent journalism
By registering, you will also enjoy limited access to Premium articles, exclusive newsletters, commenting, and virtual events with our leading journalists
Already have an account? sign in
Register for free to continue reading
Registration is a free and easy way to support our truly independent journalism
By registering, you will also enjoy limited access to Premium articles, exclusive newsletters, commenting, and virtual events with our leading journalists
Already have an account? sign in