Danny DeVito reveals plans for 'Twins' sequel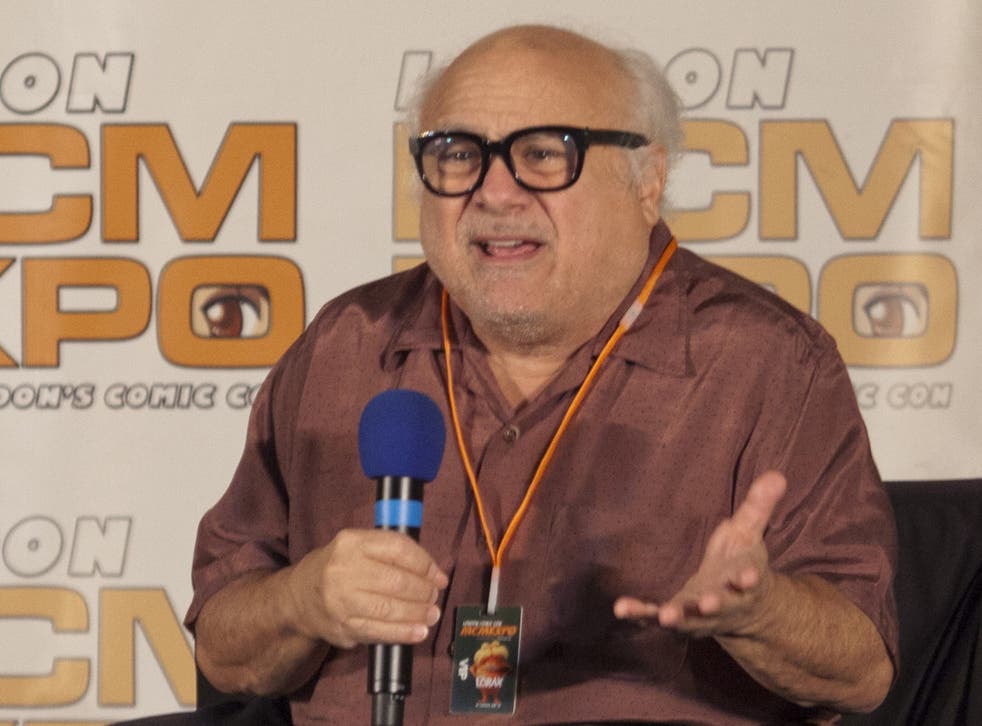 Hollywood actor Danny DeVito has announced that a sequel to the 1988 hit film Twins is in the pipeline.
Speaking to fans at the London Comic Con MCM Expo, DeVito gave details of reuniting with former co-star Arnold Schwarzenegger for a follow-up to the comedy which grossed $216 million worldwide.
"We spoke about doing another Twins movie. We did Twins and we did Junior where he [Schwarzenegger] was pregnant. So we decided this time maybe it would be good if we found another brother, so we've been speaking to Eddie Murphy about being our triplet."
Twins follows the story of two men, played by DeVito and Schwarzenegger, who discover they are twins as a result of a scientific experiment.
The new film, entitled Triplets, will see Schwarzenegger and DeVito reunited as brothers Julius and Vincent, who then discover they have a third sibling - played by Eddie Murphy.
Ivan Reitman, the producer of Twins, will act as co-producer on the sequel. A director has not yet been confirmed.
DeVito was at the comic book convention over the weekend to talk about his forthcoming film The Lorax, an animated adaptation of Dr Seuss' children's book of the same name.
In the film DeVito plays the titular character of the Lorax, who the actor said reminded him of himself. "He's a little feisty, a little a bit cranky, he likes what he likes and he likes living in the woods, he doesn't want anybody bothering him."
The film is about one boy's quest to find out where all the trees have gone and serves as a warning about the effects of failing to protect the environment.
Access unlimited streaming of movies and TV shows with Amazon Prime Video Sign up now for a 30-day free trial
Sign up
DeVito explained: 'The Lorax has given us a substantial story that I'm really close to. On the other hand it's kind of a silly, funny, really colourful, well done animated movie.'
As well the upcoming release of The Lorax, DeVito is starring in Neil Simon's The Sunshine Boys at the Savoy Theatre in the West End, alongside Richard Griffiths. DeVito plays Willie Clarke, one half of a comedy duo known as 'The Sunshine Boys', who has been abandoned by his comedy partner played by Griffiths.
Clarke is a virtual hermit who lives alone and spends all his time watching soaps, his only interaction with the outside world is when his nephew comes to visit. Asked by fans whether he stays in character DeVito said: "I live in a hotel room. [...] I pretty much stay in the room and I'll break out of it as soon as I'm done because I'm a party animal. But I really feel it's good to stay into the character as much as you can while you're doing the piece."
He has not been on stage since 1972 but said that he is enjoying it. He explained the exhilaration of working in theatre: "Once you walk out on that stage, you just dive into the abyss, you're in the middle, nobody's going to yell cut."
DeVito described Griffiths as a "great actor" and added: "This theatre stuff – I love it, I'm going to do it again - I know it."
'The Lorax' will be in released in cinemas on 27July
'The Sunshine Boys' will be running until 28 July at the Savoy Theatre (booking 0844 871 7677)
Join our new commenting forum
Join thought-provoking conversations, follow other Independent readers and see their replies