Danny Masterson dropped by his management team amid rape allegations
Things continue to look bleak for 'The Ranch' star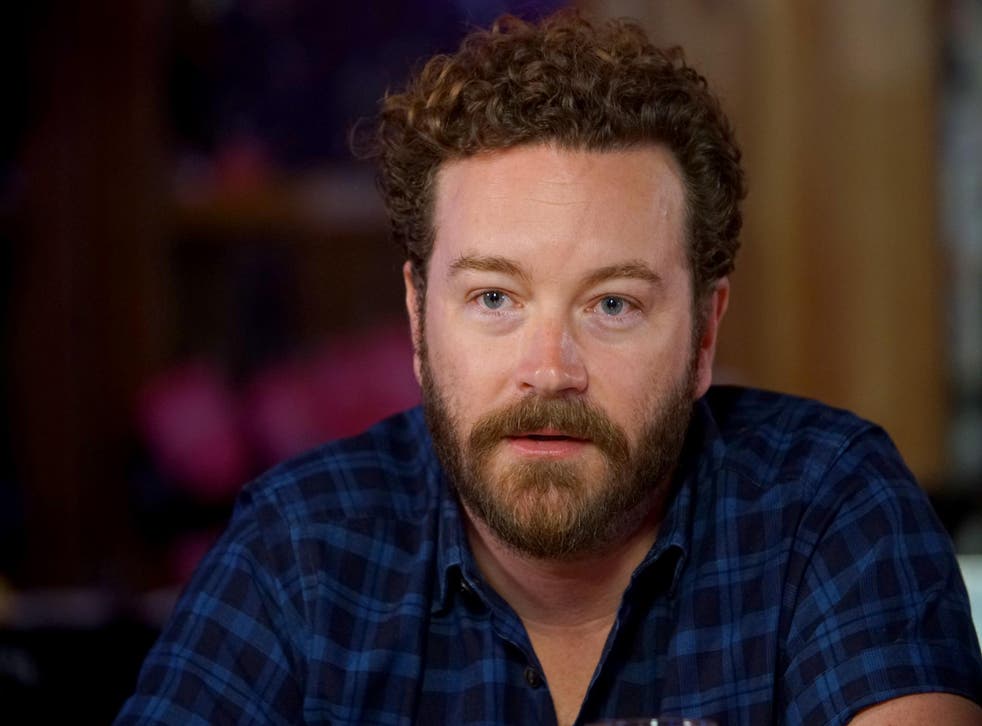 United Talent Agency (UTA) has announced it will no longer be working with Danny Masterson.
The management company made the decision not to represent The Ranch star amid accusations that Masterson raped four women.
The news of the alleged incidents surfaced publicly in March 2017 when the Los Angeles Police Department was looking into the reports of three women who claimed they were sexually assaulted by Masterson in the early 2000s.
Not long after, a fourth alleged victim came forward.
Since the reports have surfaced, the actor has denied all rape accusations and has claimed all sexual encounters were consensual.
At first, there seemed to be no action taken by Netflix with regards to the accusations against Masterson.
His co-star Ashton Kutcher announced that the fourth season of The Ranch would come out on December 15, while as other industry figures accused of sexual assault like Kevin Spacey, Louis C.K. and Jeffrey Tambor had already seen their reckoning.
But after December 4, the tides turned for the actor: one of Masterson's alleged victims confronted Netflix executive Andy Yeatman about why the streaming platform hadn't taken action against Masterson at a children's soccer match.
He further explained to the woman that Netflix didn't believe the rape claims.
But the story picked up, and Netflix fired Masterson the following morning,
They released a statement saying, "As a result of ongoing discussions, Netflix and the producers have written Danny Masterson out of The Ranch," a Netflix spokesperson said in a statement. "Yesterday was his last day on the show, and production will resume in early 2018 without him."
In response to Netflix's decision, Masterson said, "I am obviously very disappointed in Netflix's decision to write my character off of The Ranch. From day one, I have denied the outrageous allegations against me. I have never been charged with a crime, let alone convicted of one. In this country, you are presumed innocent until proven guilty. However, in the current political climate, it seems as if you are presumed guilty the moment you are accused. I understand and look forward to clearing my name once and for all."
Netflix subsequently terminated Yeatman as well calling his comments "careless" and "uninformed."
Yeatman responded to his termination from Netflix in a statement saying, "While I was coaching one of my daughter's soccer games, I was approached by a stranger who asked if I worked at Netflix. She went on to question why we were not cancelling a show in which one of the actors was accused of sexual assault. To try and end the conversation and refocus on the soccer game I made a careless and uniformed comment. I did not know that the woman was one of the victims and I deeply regret that I did not have the opportunity to focus on the conversation. I am proud of Netflix's values and I condemn sexual violence in the strongest possible terms. I have always believed that victims' voices should be heard and that every victim should get the justice they deserve. My heart goes out to anyone who has been sexually assaulted or harmed in any way. I am truly grateful to all the friends, colleagues and members of my community who know me and my family and have reached out to support us during this difficult time. For those who don't know me and only read the headlines, think about yourself in this situation and how a 30-second conversation on a Sunday morning could change the course of your life."
While Masterson has been written out of The Ranch, the future as an executive producer on The Ranch remains unresolved.
Join our new commenting forum
Join thought-provoking conversations, follow other Independent readers and see their replies