Deadpool: Ryan Reynolds stars in HD test footage leaked online
Footage was leaked curiously close to the end of Comic-Con
Christopher Hooton
Wednesday 30 July 2014 10:08 Comments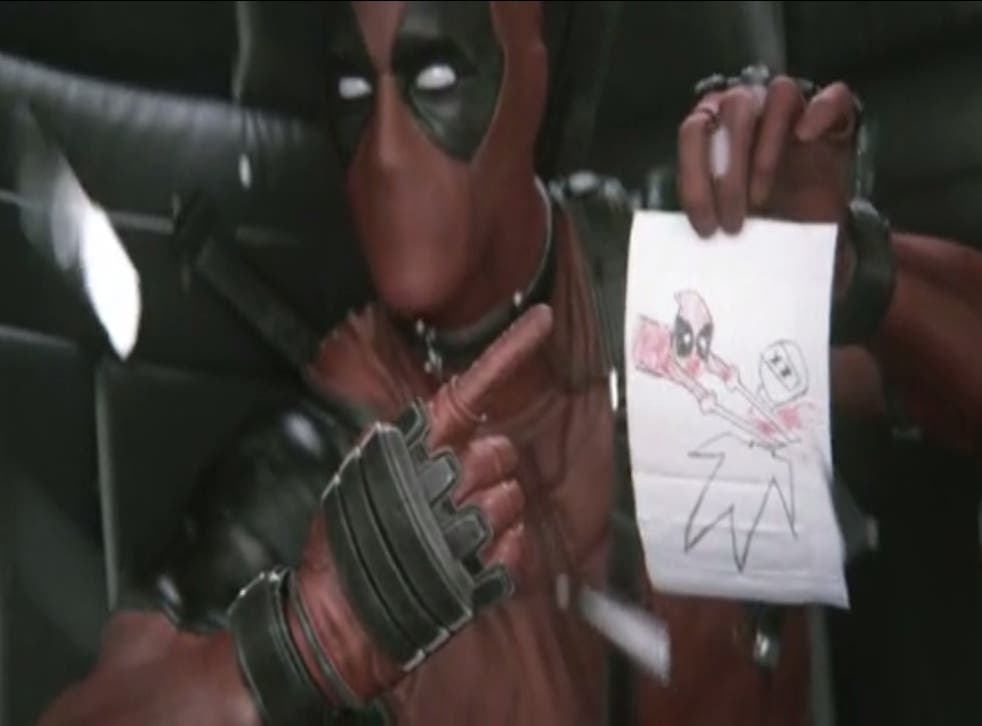 It may only have been 1 minute and 48 seconds of test footage, but a glimpse of the long-gestating Deadpool film has got comic book fans very excited, seeing Ryan Reynolds voice a comedic, fourth wall-breaking version of the character.
The clip was created back in 2011 for 20th Century Fox by Blur Studios, which posted it after updates on the movie were short in supply at Comic-Con.
Reynolds voices the anti-hero in the test reel but the action is mostly CGI, suggesting the project was only in the very early, experimental stages under then director Tim Miller.
It sees Marvel "mercenary with a mouth" Deadpool sitting on a bridge singing along to Gwen Stefani's Hollaback Girl before crashing through the roof of a car filled with villains and dispensing with them in increasingly brutal and slapstick fashion.
20th Century Fox is now pulling the video down as fast as it can, suggesting that if Deadpool does make it to cinemas it will probably look very different to this interpretation of the character.
Reynolds previously played Deadpool/Wade Wilson in the much-maligned X-Men Origins: Wolverine.
Register for free to continue reading
Registration is a free and easy way to support our truly independent journalism
By registering, you will also enjoy limited access to Premium articles, exclusive newsletters, commenting, and virtual events with our leading journalists
Already have an account? sign in
Join our new commenting forum
Join thought-provoking conversations, follow other Independent readers and see their replies