Deadpool UK rating: Superhero film gets 15 certificate from BBFC
They ruled it contains: 'strong bloody violence, strong language and sex references'
Jack Shepherd
Monday 01 February 2016 12:33 Comments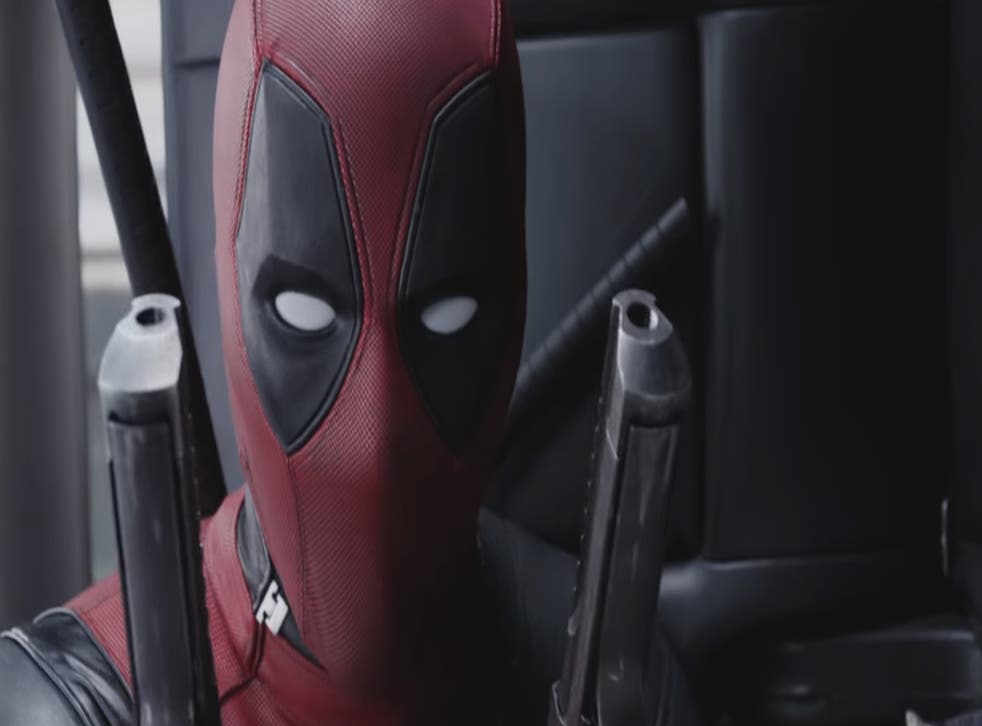 It should come as no surprise that Deadpool has been certified 15 in the UK, with no scenes cut from the film.
The BBFC stated the Ryan Reynolds starring flick features "strong bloody violence, strong language and sex references". In comparison, the Motion Picture Association of America rated the film R, citing "strong violence and language throughout, sexual content and graphic nudity."
Unlike most comic-book films, 20th Century Fox is attempting to be a little different with their 'new' hero, being overtly explicit in comparison to the subdued action of X-Men and Avengers.
What's odd about the rating is that the UK's film policy is known to, on occasion, give higher ratings than in the US and often cut scenes, yet the BBFC do not mention 'graphic nudity' and did not elect to give it an 18 rating.
Best portrayals of Marvel characters on film

Show all 8
Previously, make-up designer Bill Corso has said: "Ironically there's not as much gore as there could be, it's all portrayed pretty realistically. Deadpool does some really graphic stuff to people, but it's all quick and doesn't linger on it."
It has also been teased that an "even more raw" Director's Cut of the film may be on the way. Director Tim Miller previously told ComicBook.com: "There was a bar scene that was too vulgar for even the R-rated Deadpool.
"That bar scene was particularly mean and offensive to a lot of people because T.J. [Miller] and Ryan [Reynolds] got together and wrote a version of the scene that we just said, 'Oh my God, this is too far.' I mean there were so many people offended, it would have really been - we couldn't do it. It was just mean and so I said, 'No. We don't have to do that.'"
Deadpool reaches UK Cinemas 10 February.
Register for free to continue reading
Registration is a free and easy way to support our truly independent journalism
By registering, you will also enjoy limited access to Premium articles, exclusive newsletters, commenting, and virtual events with our leading journalists
Already have an account? sign in
Register for free to continue reading
Registration is a free and easy way to support our truly independent journalism
By registering, you will also enjoy limited access to Premium articles, exclusive newsletters, commenting, and virtual events with our leading journalists
Already have an account? sign in
Join our new commenting forum
Join thought-provoking conversations, follow other Independent readers and see their replies