The Devil Wears Prada sequel will 'never happen', says Stanley Tucci
'Sometimes it's best just to leave things. If you try to redo it, let's face it, there are very few sequels that actually work.'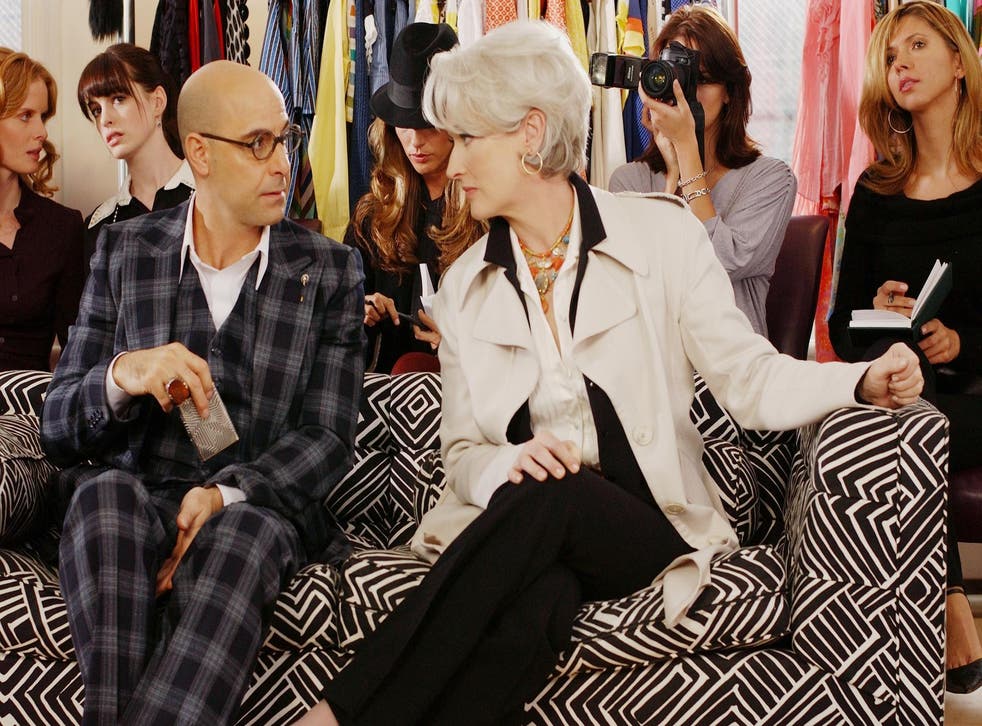 It may have defined everyone's beliefs of fashion's vicious underbelly, as well as hoisting Meryl Streep up as the queen of put-downs, but don't expect a sequel to 2006's The Devil Wears Prada any time soon.
That's despite author Lauren Weisberger publishing a sequel, Revenge Wears Prada, to the film's original source novel; with actor Stanley Tucci crushing any potential rumours about a sequel that might crop up, eventhough co-stars Anne Hathaway and Emily Blunt have expressed interest in the past.
"That's never going to happen," he bluntly told The Hollywood Reporter. "That role was so great because it was so beautifully written and he was incredibly funny and there was a real substance to it. It was a truly great American studio movie in every way. Perfect in every way. Sometimes it's best just to leave things. If you try to redo it, let's face it, there are very few sequels that actually work."
Tucci, personally, has no interested in revisiting the role he played - caustic art director Nigel - and for good reason. The actor's filmography is as jam-packed as usual; between major studio productions (The Hunger Games, Beauty and the Beast), awards-friendly fare (A Little Chaos, Spotlight), and television appearances (BoJack Horseman, Feud).
The Oscar nominee recently received a career tribute at the Deauville Film Festival, an event he himself attended for the fourth time and which he considers "one of my favourite places ever".

He's now set to begin work on the Ryan Murphy series Feud, which focuses on the rivalry between Joan Crawford and Bette Davis on the set of 1962's What Ever Happened to Baby Jane?. Tucci plays studio founder Jack L. Warner, while Susan Sarandon will play Davis and Jessica Lange will play Crawford.
Join our new commenting forum
Join thought-provoking conversations, follow other Independent readers and see their replies