The Independent's journalism is supported by our readers. When you purchase through links on our site, we may earn commission.
Enchanted 2: Script almost finished for Disney sequel
Disenchanted will see Giselle ask herself: 'What is happily ever after?'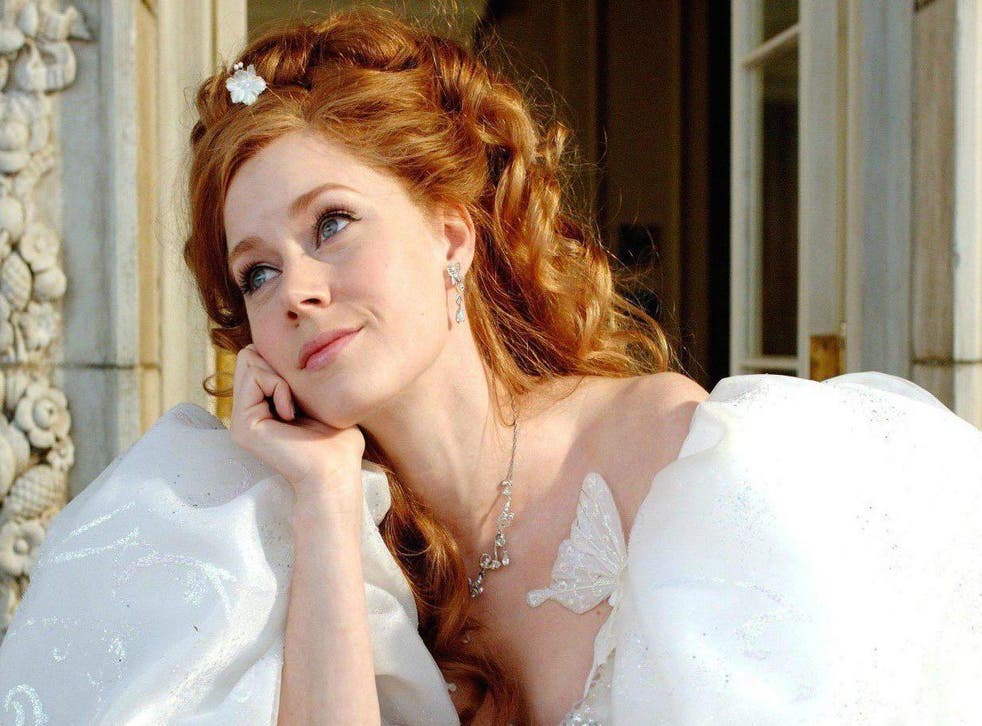 Enchanted 2 may actually be hitting cinema screens in the near future.
The long-planned sequel, titled Disenchanted, has been in development for a while, under the guidance of Hairspray's Adam Shankman.
The sequel is reportedly set ten years later, with Giselle (Amy Adams) questioning whether Robert (Patrick Dempsey) is truly the man of her dreams, having been thrown from an animated fairytale world into modern day New York. It's unknown, however, whether either Adams or Dempsey will definitely return.
Shankman provided an update on the project at a Television Critics Association panel, in which he revealed: "We are handing in a script in a couple of weeks that I'm super happy with. Then [we] gotta get the music written."
He added, "The fundamental story has changed a little bit, but not from the base story of it." Although, according to him, the story will still see Giselle ask: "What is happily ever after?"
27 films to look out for in the first half of 2018

Show all 27

The new sequel also promises to include "a lot more" songs than in the original, and will still include several animated scenes. The original Enchanted also starred Westworld's James Marsden, Susan Sarandon, and Idina Menzel; it's unknown who else from the original may return.
Follow Independent Culture on Facebook for all the latest on Film, TV, Music, and more.
Register for free to continue reading
Registration is a free and easy way to support our truly independent journalism
By registering, you will also enjoy limited access to Premium articles, exclusive newsletters, commenting, and virtual events with our leading journalists
Already have an account? sign in
Register for free to continue reading
Registration is a free and easy way to support our truly independent journalism
By registering, you will also enjoy limited access to Premium articles, exclusive newsletters, commenting, and virtual events with our leading journalists
Already have an account? sign in
Join our new commenting forum
Join thought-provoking conversations, follow other Independent readers and see their replies