Disney veterans fight to save 'dying art' of 2D animation with new steampunk film Hullabaloo
Lion King, Little Mermaid and Aladdin animators team up
Christopher Hooton
Friday 05 September 2014 09:12 Comments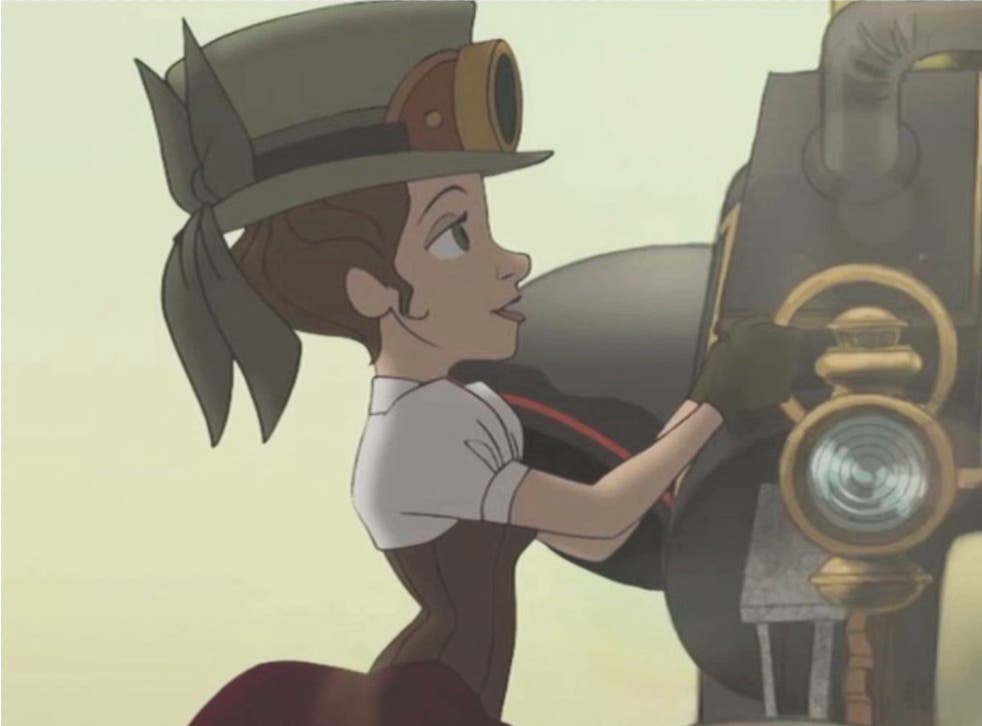 Some of Disney's top animators have banded together to "preserve the dying art of 2D animation" with a new steampunk-themed film called Hullabaloo, which will centre on two female protagonists who are brilliant engineers.
While Pixar, Dreamworks and Disney have created some wonderful films during the gradual move to 3D and CGI (not least Up and Frozen), there is still a great fondness for hand-drawn cartoons, which are at risk of extinction.
James Lopez (The Lion King, Pocahontas, Paperman), Rick Farmiloe (The Little Mermaid, Beauty and the Beast, Aladdin) and other Disney animators launched an Indiegogo campaign to fund the short, and have at the time of writing raised $106,000 (their goal was $80,000).
"Hullabaloo is a 2D (hand-drawn) animated steampunk film that hopes to help preserve the dying art of 2D animation," the campaign states. "And by supporting this project, you get to help save 2D animation from an untimely demise."
As well as seeking to instigate a 2D animation renaissance, Hullabaloo delves into oft-overlooked science fiction sub-genre steampunk and paints women as anything but damsels in distress – here's the official synopsis:
"Hullabaloo is the story of Veronica Daring, a brilliant young scientist who returns home from an elite finishing school to find her father–the eccentric inventor Jonathan Daring–missing without a trace! The only clue left behind points Veronica toward Daring Adventures, an abandoned amusement park used by her father to test his fantastical steam-powered inventions. There she discovers a strange girl named Jules, a fellow inventor who agrees to help Veronica in locating her missing father and discovering the secrets of his work."
The team plan on showing the short to investors once it is finished, with the hope of eventually turning Hullabaloo into a full-length feature.
Register for free to continue reading
Registration is a free and easy way to support our truly independent journalism
By registering, you will also enjoy limited access to Premium articles, exclusive newsletters, commenting, and virtual events with our leading journalists
Already have an account? sign in
Register for free to continue reading
Registration is a free and easy way to support our truly independent journalism
By registering, you will also enjoy limited access to Premium articles, exclusive newsletters, commenting, and virtual events with our leading journalists
Already have an account? sign in
Join our new commenting forum
Join thought-provoking conversations, follow other Independent readers and see their replies