Doctor Strange: Kevin Feige on Tilda Swinton's 'whitewashed' casting: 'We didn't want to play into stereotypes'
'We felt the idea of gender swapping the role of The Ancient One was exciting'
Jack Shepherd Comments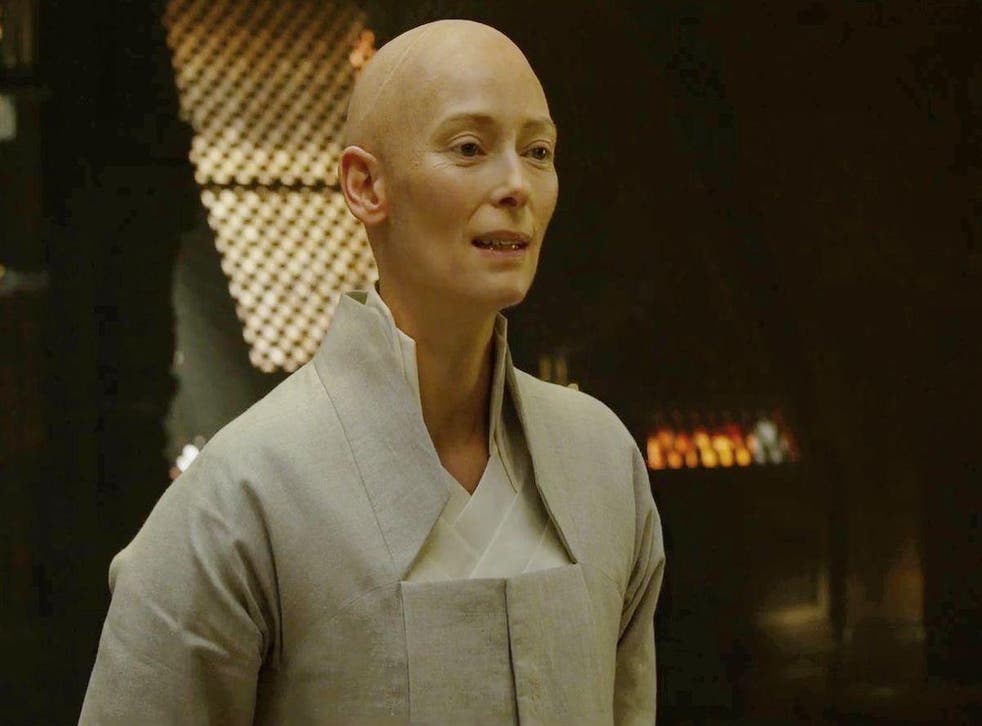 The casting of Tilda Swinton as The Ancient One in Marvel's Doctor Strange has raised a few eyebrows, with some commentators saying the studio 'whitewashed' the role.
In the comics, Steven Strange's mentor is a Tibetan monk with mystical, otherworldly powers, a 'stereotype' Marvel head Kevin Feige says the studio were trying to avoid.
"We make all of our decisions on all of our films, and certainly on Doctor Strange, for creative reasons and not political reasons," he told Deadline.
"The casting of The Ancient One was a major topic of conversation… We didn't want to play into any of the stereotypes found in the comic books, some of which go back as far as 50 years or more."
33 Superhero films set for release between 2016 and 2020

Show all 34
Since 2008, when the Marvel Cinematic Universe began with Iron Man, there have been numerous occasions when casting has differed to that of the comic-books. For instance, in the Thor films, Heimdall - a white male in the comics - is portrayed by the excellent Idris Elba.
"We felt the idea of gender swapping the role of The Ancient One was exciting. It opened up possibilities, it was a fresh way into this old and very typical storyline. Why not make the wisest bestower of knowledge in the universe to our heroes in the particular film a woman instead of a man?
"We made changes to some of the other key character in the comic for similar reasons. Specifically, casting Chiwetel Ejiofor as Mordo and there's a character named Wong, who is a very big part of comics, and we cast this amazing Asian actor [Benedict Wong] and modernised that role and his talents people will begin to see as materials on the film begin to come out."
Recently, one of the film's screenwriters claimed Disney made the casting decision to cast Swinton was made to please China's box office censors. However, Feige claimed the "story was completely erroneous."
Marvel has also been hit with other allegations of whitewashing: the titular role of Iron Fist was expected to go to an Asian actor, yet went to Game of Thrones' Fin Jones, causing outrage in various corners of the internet.
Meanwhile, Captain America: Civil War has been running in UK cinemas for two weeks. Here's our extensive comparison of the film to this year's other superhero brawler, Batman v Superman.
Register for free to continue reading
Registration is a free and easy way to support our truly independent journalism
By registering, you will also enjoy limited access to Premium articles, exclusive newsletters, commenting, and virtual events with our leading journalists
Already have an account? sign in
Join our new commenting forum
Join thought-provoking conversations, follow other Independent readers and see their replies