Don't Breathe's NSFW twist will change the way you think about roast dinners
A climactic scene is stunning audiences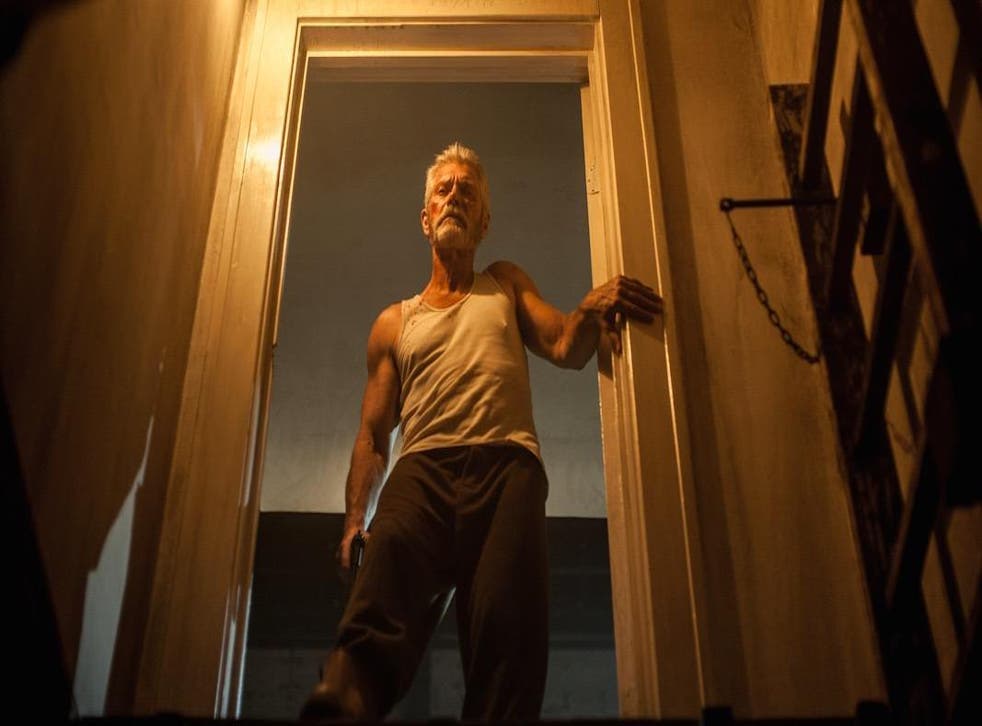 Horror/suspense thriller Don't Breathe took a solid $26.1m (£19.9m) at the box office this week, dethroning Suicide Squad from the top of the rankings and more than making back its $9.9 million budget.
It's a well-crafted little film with some thoughtful camerawork, utilising every single footstep to create 88 minutes of solid tension.
It also has a gross-out kill (well, near kill) to end all gross-out kills, that has left audiences screaming in theatres and wailing on Twitter.
*Major spoiler ahead*
The scene in question is a retributive one that comes after Stephen Lang's Norman Nordstrom aka "The Blind Man" ties protagonist Rocky (Jane Levy) up in his basement and tries to impregnate her with a turkey baster filled with his own semen.
The horrific plan is exploited to the fullest (think slo-mo shots of the baster dripping) but thwarted by Rocky's friend Alex at the last minute.
Appalled by Nordstrom's plan, a freed Rocky proceeds to jam the baster, semen and all, down her captor's throat.
Don't Breathe - Official Red Band Trailer
The scene is soon to be iconic and already proving the major talking point for early viewers/would-be Thanksgiving dinner makers on Twitter:
The scene will no doubt be at the centre of a 'did it go to far?' debate, but a more interesting one might be 'was it necessary, narrative-wise?'
For the majority of the film, the audience is interestingly somewhat sympathetic to Nordstrom, the teens having broken into his house, but the basement scene swiftly takes it into straight forward hero versus monster territory.
Don't Breathe opens in UK cinemas on 9 September.
Register for free to continue reading
Registration is a free and easy way to support our truly independent journalism
By registering, you will also enjoy limited access to Premium articles, exclusive newsletters, commenting, and virtual events with our leading journalists
Already have an account? sign in
Register for free to continue reading
Registration is a free and easy way to support our truly independent journalism
By registering, you will also enjoy limited access to Premium articles, exclusive newsletters, commenting, and virtual events with our leading journalists
Already have an account? sign in
Join our new commenting forum
Join thought-provoking conversations, follow other Independent readers and see their replies