Katy Perry, Scarlett Johansson, and Cher sign on for anti-Donald Trump march
'As artists, women, and most importantly dedicated Americans, it is critical that we stand together'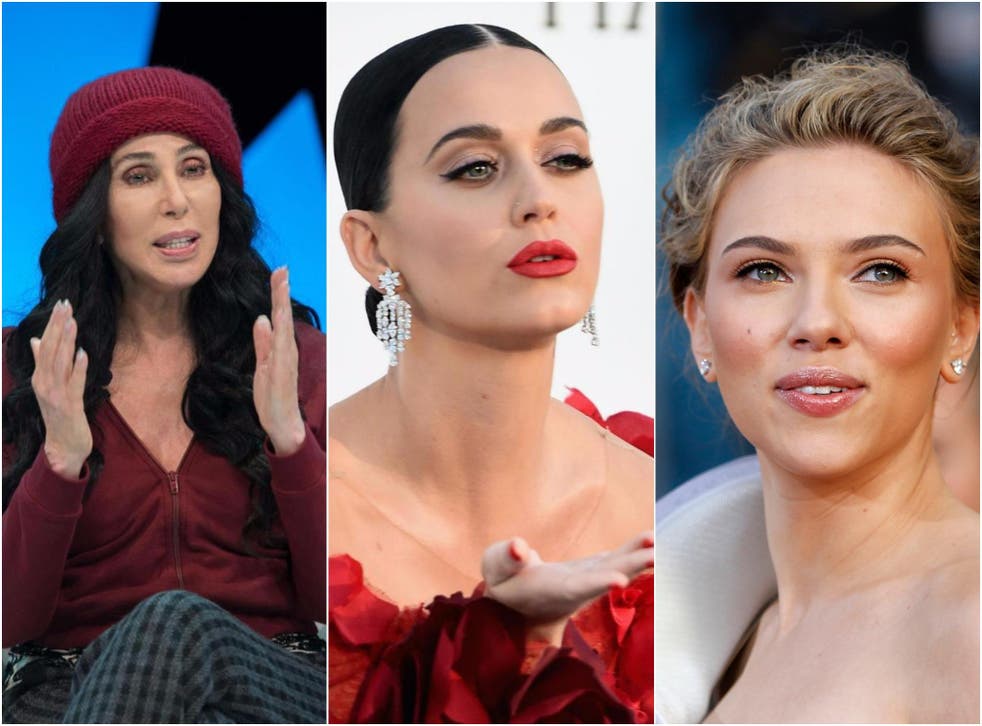 Since Donald Trump announced he was running for President of the United States, numerous fellow celebrities have spoken out against his candidacy, whether through videos directed by Joss Whedon or via Twitter.
Following his victory over Hilary Clinton last year, those famous folks have upped the anti, Meryl Streep notably calling out Trump at the Golden Globes.
On 20 January - AKA Trump's inauguration/the end of days - The Women's March on Washington will take place, with numerous famous faces joining the action.
Leading the pack is America Ferrera, who will be joined by the likes of Katy Perry, Scarlett Johansson, and Cher.
Ferrera said in a statement: "Since the election, so many fear that their voices will go unheard. As artists, women, and most importantly dedicated Americans, it is critical that we stand together in solidarity for the protection, dignity and rights of our communities.
Donald Trump's most controversial quotes

Show all 14
"Immigrant rights, worker rights, reproductive rights, LGBTQIA rights, racial justice and environmental rights are not special interests, they affect us all and should be every American's concern."
Other celebrities who will be joining the march include Olivia Wilde, Uzo Aduba, Constance Wu, Hari Nef, Julianne Moore, Debra Messing, Patricia Arquette, Chelsea Handler, Amy Schumer, Danielle Brooks, and Frances McDormand.
The march is not exclusively taking place in Washington, despite the name: dozens of cities around the country will host marches.
Recently, numerous Hollywood royalty spoke out against Trump at the Golden Globes, including Streep, Hugh Laurie, and Viola Davis.
Join our new commenting forum
Join thought-provoking conversations, follow other Independent readers and see their replies