Donald Trump's Treasury Secretary Steven Mnuchin could face ethics probe for 'plugging Lego Batman Movie'
'I am not promoting any product... But you should send all your kids to Lego Batman'
Christopher Hooton
Tuesday 28 March 2017 10:02 Comments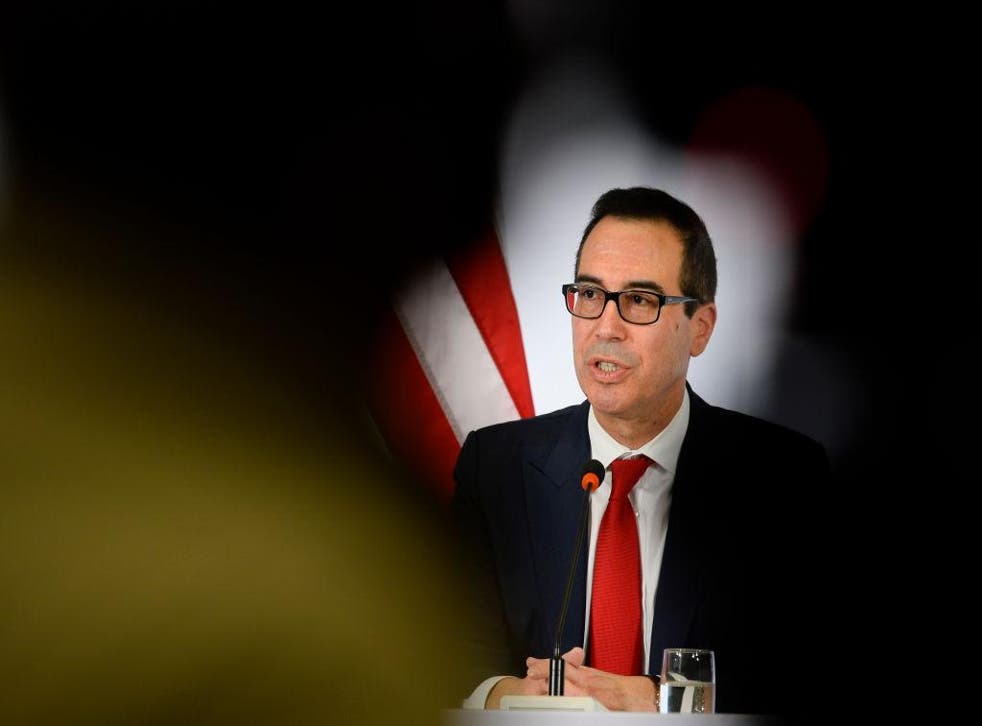 The Senate Finance Committee's top Democrat has called for the US government's ethics watchdog to look into whether Treasury Secretary Steven Mnuchin's recent comments about The Lego Batman Movie constitute an ethics violation.
Senator Ron Wyden said in a letter to Office of Government Ethics Director Walter Shaub (via Reuters) that he is concerned Mr Mnuchin broke his ethics agreement on Friday, when he suggested people go to see a film produced by one of his companies.
Asked for a movie recommendation by news website Axios, Mnuchin joked: "I'm not allowed to promote anything that I'm involved in. So I just want to have the legal disclosure, you've asked me the question, and I am not promoting any product. But you should send all your kids to Lego Batman."
The treasury secretary agreed to divest his interests in Ratpac-Dune Entertainment Holdings LLC, which is also behind Avatar and Max Max: Fury Road, within 120 days of his confirmation, and "not participate personally and substantially in any matter that has a direct and predictable effect on the financial interests of the entity".
Mr Wyden wrote in his letter: "I am concerned that Sec. Mnuchin's comments, may be seen to have a predictable effect on the financial interests."
In a statement, a Treasury spokesperson said: "As his statement reflects, the Secretary clearly recognized that he generally may not promote private interests and specifically gave the legal disclosure that he was not promoting a movie, but answering a question he was asked directly."
Register for free to continue reading
Registration is a free and easy way to support our truly independent journalism
By registering, you will also enjoy limited access to Premium articles, exclusive newsletters, commenting, and virtual events with our leading journalists
Already have an account? sign in
Join our new commenting forum
Join thought-provoking conversations, follow other Independent readers and see their replies