Drew Barrymore denies participating in bizarre Egyptair interview which shames star's romantic history
Article includes dubious quotes from the actress including one where she 'encourages overweight women to lose weight'
Thursday 04 October 2018 10:44 Comments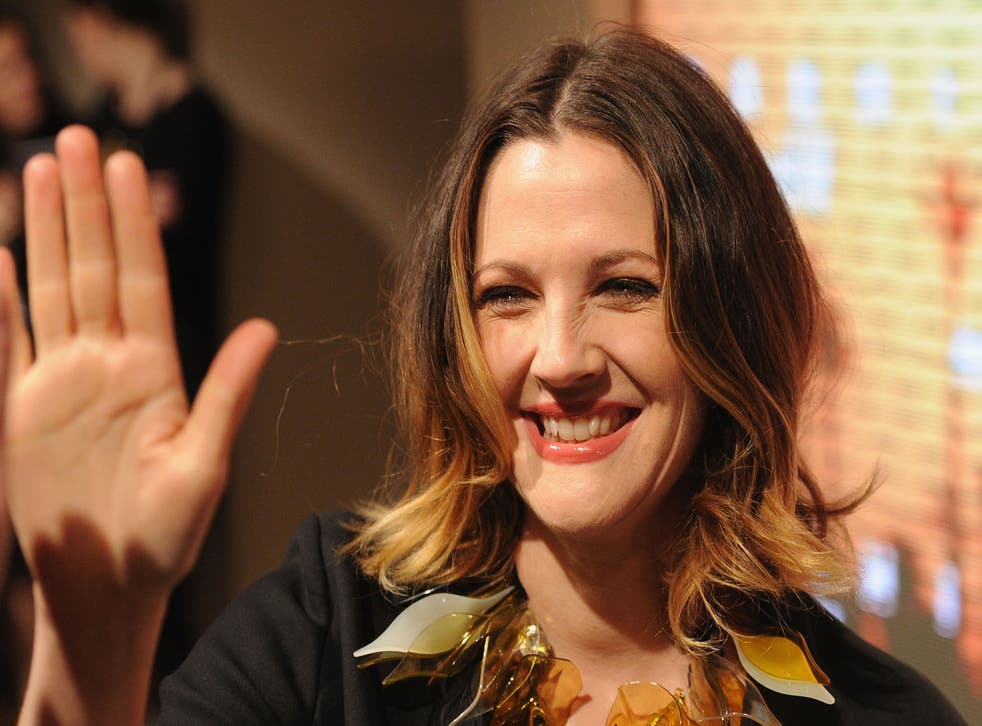 A bizarre article shaming Drew Barrymore's romantic history in EgyptAir's inflight magazine has gone viral.
The piece, which includes a number of grammatical errors, also has several dubious quotes attributed to Barrymore, including one in which the actress "encourages overweight women to lose weight".
The article was spotted by Adam Baron, a journalist, who described it as "surreal".
The piece starts by shaming the actress for her romantic history.
It says: "Despite being unstable in her relationships most of her life, despite the several unsuccessful marriages and despite the busy life of stardom that dominated her life for several years; the beautiful American Hollywood actress Drew Barrymore has recently decided to temporary [sic] take an unlimited vacation to play her most crucial role as a mother."
The article also claims that Barrymore, who denies participating in the interview, took part in a question and answer session and said: "I feel overwhelmed when someone tells me that I have regained my image and managed to lose that extra weight.
"However, I find this a great opportunity to encourage every woman who is overweight to work on regaining her beauty and body, especially that it is not as hard as one may think; it is all about determination and following the appropriate diet under the supervision of a physician."
World news in pictures

Show all 50
The author of the piece, Aida Takla O'Reilly, the former president of the Hollywood Foreign Press Association, confirmed she wrote the article but said it was edited by the magazine.
Dr O'Reilly claims the interview with Barrymore took place in New York but a spokesperson for the actress said she "did not participate" in the interview, according to BuzzFeed.
EgyptAir claimed the article was legitimate.
In a statement posted on Twitter, the airline said: "This a professional magazine interview conducted by Dr Aida Tekla Former president of the Hollywood Foreign Press Association and one of the voting members of the Golden Globes."
Register for free to continue reading
Registration is a free and easy way to support our truly independent journalism
By registering, you will also enjoy limited access to Premium articles, exclusive newsletters, commenting, and virtual events with our leading journalists
Already have an account? sign in
Join our new commenting forum
Join thought-provoking conversations, follow other Independent readers and see their replies