Dunkirk: Christopher Nolan reveals the pitch that convinced a dubious studio
'I knew I didn't want to make a film that could be dismissed as old-fashioned, something that wasn't relevant to today's audiences'
Clarisse Loughrey
Sunday 09 July 2017 14:25 Comments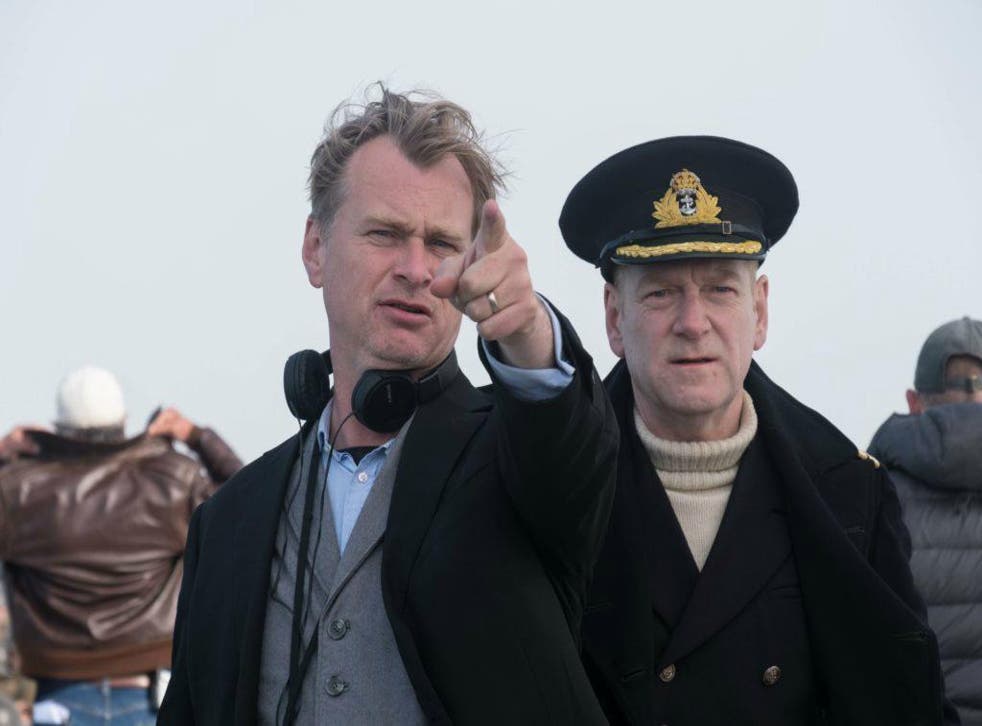 A new Christopher Nolan film may seem like an automatic sale for your average movie fan, but the director's journey to Dunkirk wasn't exactly plain sailing.
Writing in The Telegraph, Nolan states that his quest to document on screen the Dunkirk evacuation, in which 338,226 soldiers were rescued from the beaches of France after being surrounded by the German army, was burdened by one major issue: its scale required a Hollywood budget, but Hollywood is rarely interested in funding stories where no Americans are involved.
The director won them over, however, thanks to one simple pitch: "We're going to put the audience into the cockpit of a Spitfire and have them dogfight the Messerschmitts. We're going to put them on the beach, feeling the sand getting everywhere, confronting the waves. We're going to put them on small civilian boats bouncing around on the waves on this huge journey heading into a terrifying war zone. It's virtual reality without the headset."
"I knew I didn't want to make a film that could be dismissed as old-fashioned, something that wasn't relevant to today's audiences," he elaborates. "What that ruled out for me immediately was getting bogged down in the politics of the situation. We don't have generals in rooms pushing things around on maps. We don't see Churchill. We barely glimpse the enemy. It's a survival story. I wanted to go through the experience with the characters."
Having jumped that first hurdle, Nolan was soon to find that Dunkirk would be his most challenging production yet, particularly in his insistence on utilising real ships and planes as opposed to relying on CGI creations. He was particularly interested in expressing to audiences exactly how complex and difficult aerial dogfights actually were.
Films to get excited about in 2017

Show all 13

"But however challenging our process became," he concludes. We were always aware that our trials were nothing compared to what people experienced in 1940. The idea behind Dunkirk that we're trying to get across is that it's not about individual heroics. It's about communal heroism. It's about the tremendous sense of community that was vital to the operation."
"That's what makes the story unique and that's why I think it has always served as a rallying point for British people. I also think it's a universal story – about the individual drive for survival. And the fundamental concept of a desperation to get home."
Dunkirk hits UK cinemas 21 July.
Register for free to continue reading
Registration is a free and easy way to support our truly independent journalism
By registering, you will also enjoy limited access to Premium articles, exclusive newsletters, commenting, and virtual events with our leading journalists
Already have an account? sign in
Join our new commenting forum
Join thought-provoking conversations, follow other Independent readers and see their replies