Dunkirk veteran in tears at Christopher Nolan film premiere: 'It was just like I was there again'
Ken Sturdy worked with the Royal Navy to rescue troops during the evacuation in 1940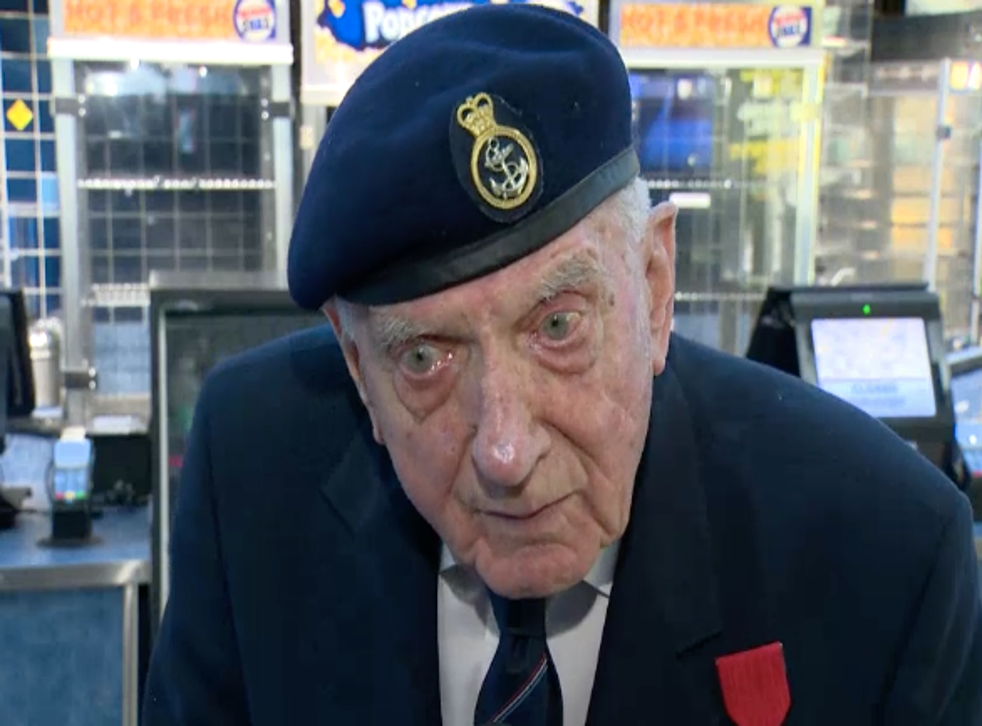 A war veteran who survived the battle of Dunkirk was moved to tears at the premiere of Christopher Nolan's new film.
Ken Sturdy, a 97-year-old Welsh national who currently lives in Calgary, Canada, was seen at the city's Westhills Cinema sporting a jacket adorned with medals, where he watched the World War II drama accounting the events he lived through almost 80 years ago.
The film, which stars Tom Hardy, Cillian Murphy, Kenneth Branagh and Mark Rylance, tells of the historic nine-day battle which took place between Allied Forces and German troops, and charts the British military evacuation of the French region in 1940.
Sturdy told Global News: "It was just like I was there again."
He was 20-years-old when he worked with the Royal Navy to rescue stranded soldiers surrounded by the German army.
Dunkirk - stills

Show all 5
"I was in those little boats picking them out of the water," he said. "I had the privilege of seeing that film tonight but I'm saddened by it because of what happened on that beach.
"Watching the movie, I could see my old friends again and a lot of them died in the war. I went on convoys after that in the North Atlantic. I had lost so many of my buddies."
Sturdy continued: "Don't just go to the movies for entertainment. Think about it. And when you become adults, keep thinking.
"Tonight I cried because it's never the end. It won't happen. We the human species are so intelligent and we do such astonishing things. We can fly to the moon but we still do stupid things."
The Independent's film critic awarded Nolan's epic five stars, writing that he has "managed to combine the epic and the intimate" and marking the film as an early Oscars frontrunner.
Dunkirk is showing in cinemas now.
Register for free to continue reading
Registration is a free and easy way to support our truly independent journalism
By registering, you will also enjoy limited access to Premium articles, exclusive newsletters, commenting, and virtual events with our leading journalists
Already have an account? sign in
Register for free to continue reading
Registration is a free and easy way to support our truly independent journalism
By registering, you will also enjoy limited access to Premium articles, exclusive newsletters, commenting, and virtual events with our leading journalists
Already have an account? sign in
Join our new commenting forum
Join thought-provoking conversations, follow other Independent readers and see their replies