Dwayne Johnson opens up about depression: 'I was crying constantly'
Wrestler, actor and producer has made several recent comments to support others dealing with mental health issues and urged people to remember 'you're not alone'
Roisin O'Connor
Monday 02 April 2018 11:14 Comments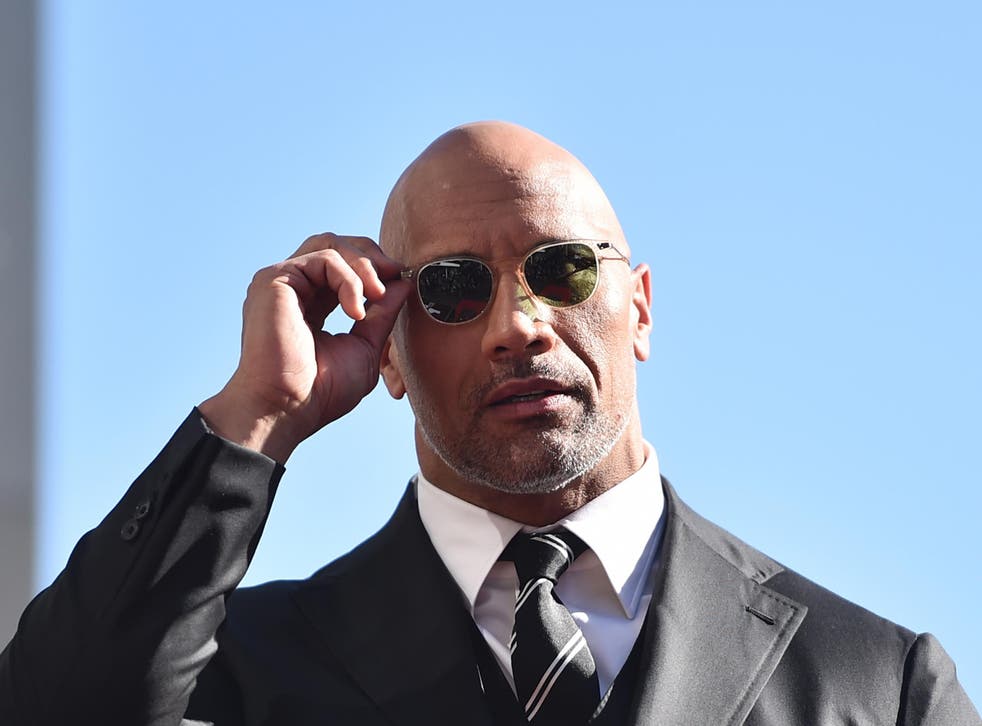 Dwayne "The Rock" Johnson has been praised for speaking openly about his struggle with mental health issues, after revealing he has suffered from depression that began when he was a teenager.
Speaking to The Express one month after posting on Instagram about an incident where he saved his mother from a suicide attempt, the semi-retired wrestler turned actor elaborated on how it had a profound impact on his own mental health.
"Struggle and pain is real," he said. "I was devastated and depressed. I reached a point where I didn't want to do a thing or go anywhere. I was crying constantly."
27 films to look out for in the first half of 2018

Show all 27
The story about his mother emerged as he was shooting for the upcoming season of TV series Ballers.
Writing on Instagram, Johnson referenced a scene where his character remembered his brother, who had taken his own life.
"Got me thinkin' though bout how many of us have been affected by suicide of our friends, family," he wrote. "Struggle and pain is real. We've all been there on some level or another. My mom tried to check out when I was 15. She got outta the car on Interstate 65 in Nashville and walked into oncoming traffic. Big rigs and cars swerving outta the way not to hit her.
"I grabbed her and pulled her back on the gravel shoulder of the road. What's crazy about that suicide attempt is to this day, she has no recollection of it whatsoever," he said. "Probably best she doesn't. S**ts of a scene to shoot - didn't like it - but it did reminder [sic] that we always gotta do our best to really pay attention when people are in pain."
Johnson told the Express he could easily have become suicidal like his mother: "We both healed but we've always got to do our best to pay attention when other people are in pain.
"We have to help them through it and remind them they are not alone."
In response to the praise he has received since speaking out, he tweeted: "Thank you. We all go thru [sic] the sludge/s**t and depression never discriminates. Took me a long time to realise it but the key is to not be afraid to open up. Especially us dudes have a tendency to keep it in. You're not alone."
Johnson recently starred in the sequel to popular 1995 film Jumanji alongside Jack Black, Kevin Hart, Karen Gillian and Nick Jonas.
If you have been affected by this story, you can get confidential support from Samaritans on 116 123, or contact the following organisations for support:
https://www.beateatingdisorders.org.uk/
http://www.nhs.uk/livewell/mentalhealth
Register for free to continue reading
Registration is a free and easy way to support our truly independent journalism
By registering, you will also enjoy limited access to Premium articles, exclusive newsletters, commenting, and virtual events with our leading journalists
Already have an account? sign in
Join our new commenting forum
Join thought-provoking conversations, follow other Independent readers and see their replies