Dwayne Johnson: The Rock opens up about presidential run talks
The Hollywood star finally addresses the rumours
Ilana Kaplan
Wednesday 04 April 2018 16:23 Comments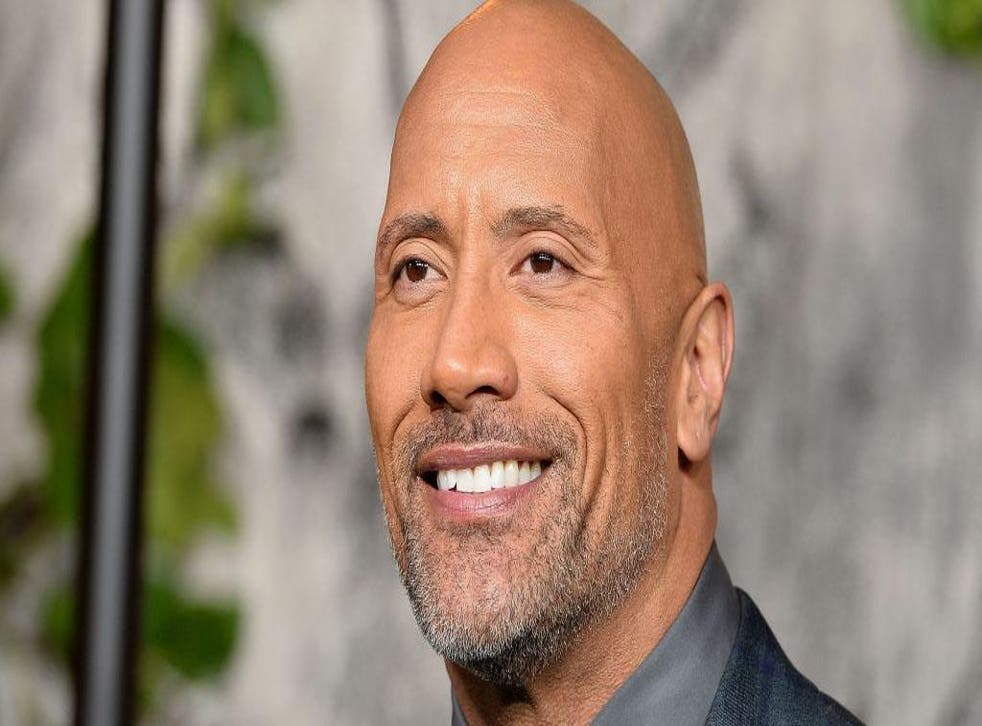 Dwayne "The Rock" Johnson has finally addressed the conversation around him being a potential 2020 presidential candidate.
In an interview with Rolling Stone, the Rampage actor talks about the public excitement surrounding the idea of him running for office.
Of the topic, he says, "People are very excited, and it's so flattering that they're excited. I think it's also a function of being very unsatisfied with our current president. But this is a skill set that requires years and years of experience. On a local level, on a state level and then on a national level."
Johnson continues, "I have the utmost respect for our country and that position, and I'm not delusioned in any way to think, 'Oh, absolutely, if Trump can do it, I can do it, and I'll see you in 20-whatever, get ready.' Not at all."
He reveals that having Donald Trump as president has revealed some uncomfortable truths.
"I think in a lot of people's minds, what Trump has proved is that anybody can run for president," Johnson says. "And in a lot of people's minds, what he's also proved is that not everybody should run for president."
Johnson advises we "pivot back to people who have a deep-rooted knowledge of American history and politics and experience in policy and how laws get made."
While Johnson doesn't see politics in his immediate future, he has been taking "under-the-radar" meetings with political experts including Republicans, Democrats, independents, mayors and strategists.
He maintains he still has a lot to learn saying he's "just soaking it in and listening,"
"I entertain the thought, and thank you, I'm so flattered by it," he says of the presidential run rumours. "But I feel like the best thing I can do now is, give me years. Let me go to work and learn."
Should the 45-year-old actor change his mind about running for president, a well-known political figure has asked him to text him a code word to let him know he's ready.
The unnamed individual told Johnson, "If and when you want to run for president, when you text me this word, I'll come running. Don't text any other word – not hi, not how you doing, not what's up. Just this word."
Johnson reveals it's "Freedom patriot. Two words."
We'll have to see where Johnson's career takes him.
Register for free to continue reading
Registration is a free and easy way to support our truly independent journalism
By registering, you will also enjoy limited access to Premium articles, exclusive newsletters, commenting, and virtual events with our leading journalists
Already have an account? sign in
Join our new commenting forum
Join thought-provoking conversations, follow other Independent readers and see their replies