Baywatch movie: Dwayne 'The Rock' Johnson confirms he'll be 'slow motion running on the beach' in lead role
Some people staaaaaaaand in the darkness!
Christopher Hooton
Friday 03 October 2014 15:19 Comments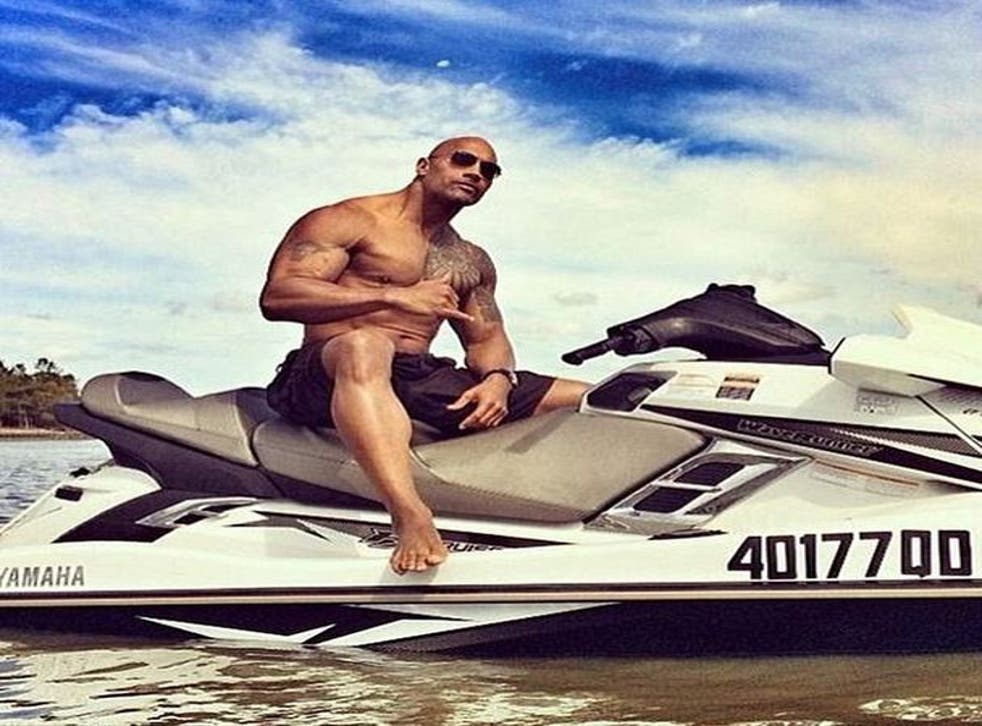 Dwayne 'The Rock' Johnson has revealed that the rumours that he will star in a Baywatch reboot are true, promising on Instagram that it will be "edgy, raunchy and funny as all hell".
The wrestler turned actor turned Greek hero turned Marvel superhero can now add "sexy lifeguard" to his CV, having proven his skill at peeling his shirt off time and time again throughout his career.
"This is my beach bitch!," the 42-year-old wrote on Instagram. "Rumours are true... we're making #BAYWATCH the movie. Edgy, raunchy and hopefully, funny as all hell. Cue slo mo running on the beach... #WhoNeedsMouthToMouth #RedShortsBeHugginABrotha."
Horrible Bosses 2's Sean Anders and John Morris are attached to direct, according to The Hollywood Reporter, with Justin Malen set to pen the script.
The original Baywatch TV series starring David Hasselhoff and Pamela Anderson ran from 1989 to 1999, and Paramount has been trying to get a film version off the ground for sometime.
Johnson is hot property in Hollywood the moment, having also recently been snapped up by Marvel to play superhero Shazam.
Register for free to continue reading
Registration is a free and easy way to support our truly independent journalism
By registering, you will also enjoy limited access to Premium articles, exclusive newsletters, commenting, and virtual events with our leading journalists
Already have an account? sign in
Join our new commenting forum
Join thought-provoking conversations, follow other Independent readers and see their replies