Dylan Farrow asks for empathy as video of her accusing Woody Allen as 7-year-old shared in new documentary
'I am that little girl on the tape. So… it's a very vulnerable part of me,' says Dylan as she recounts the alleged sexual abuse she faced in her childhood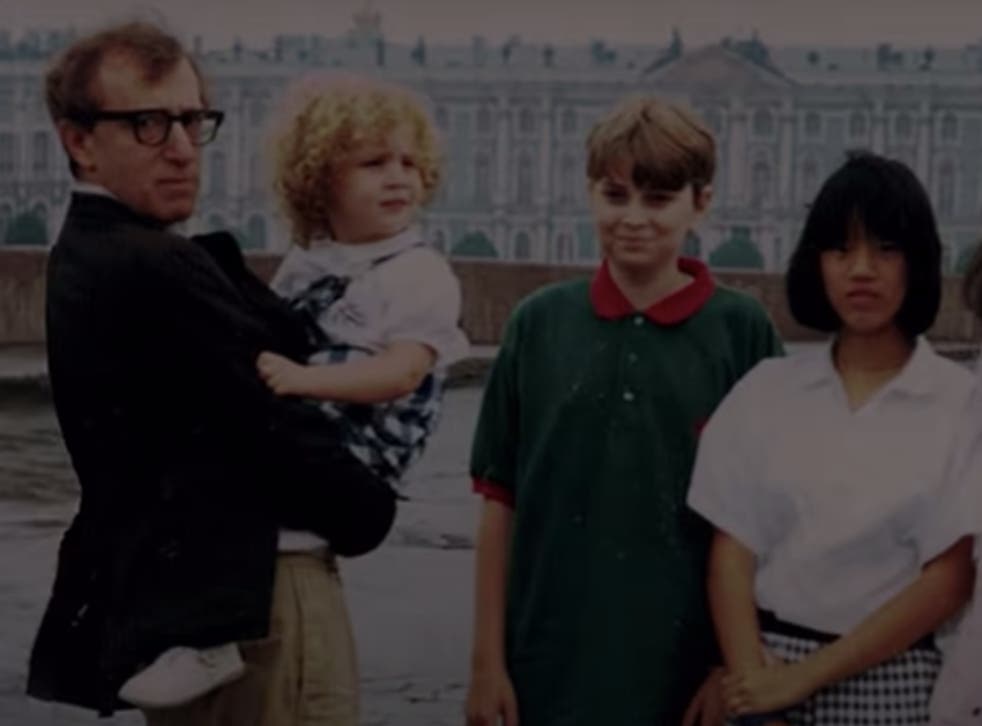 An almost three decades-old home video footage of Dylan Farrow, Woody Allen's adopted daughter, was aired by HBO in which she, as a seven-year-old, is seen recounting her abuse allegedly by the infamous director.
Ms Farrow took to her social media to ask viewers for empathy ahead of the episode's airing. "I decided to let them share it in the hopes that Little Dylan's voice might now help others suffering in silence feel heard, understood and less alone," she wrote.
"I hope this tape helps us all find ways to allow painful secrets to come safely out their closets so we can all heal and move forward in strength and peace. No longer ashamed, buried, scared, sad and silent," she said.
The footage, shot in 1992, was aired for the first time on Sunday in a four-part HBO documentary that focuses on the director's case. It shows a young Ms Farrow telling her adoptive mother Mia Farrow about how Allen called her to spend some "father-daughter time" and allegedly touched her private parts.   
"He touched [my] privates and then he was breathing on my leg," the young Ms Farrow said in one footage. "And then, this [where I mean] he squeezed me too hard that I couldn't breathe."
In another footage, Dylan said her father told her "Do not move, I have to do this," as he touched her in the attic of the family's country home. 
"I didn't want him to do it, mama," she's heard telling her mother of the incident. "I didn't like it."
The videos were shot by Mia Farrow as proof and were reportedly used in their custody battle in 1993.
Speaking as an adult, Dylan recalled being in the attic with Allen saying: "We were in the TV room and he reached behind me and touched my butt and then he told me to come up to the attic with him. I remember laying there on my stomach and my back was to him so I couldn't see what was going on."
Access unlimited streaming of movies and TV shows with Amazon Prime Video Sign up now for a 30-day free trial
Sign up
"I felt trapped. He was saying things like we're gonna go to Paris together, you're gonna be in all my movies. Then he sexually assaulted me. I remember just focusing on my brother's train set and then he just stopped. He was done. And we just went downstairs."
"I am that little girl on the tape. So… it's a very vulnerable part of me, and a very… a very hurt part of me. There's a lot of… that little girl is in a lot of pain,' she says as she reflects on the video that she has just made public," Ms Farrow said.
Join our new commenting forum
Join thought-provoking conversations, follow other Independent readers and see their replies