Early Toy Story concept art had Woody and Buzz Lightyear looking a little strange
Pixar nearly went pretty frightening with its animated duo; at least, if these designs had made it to screen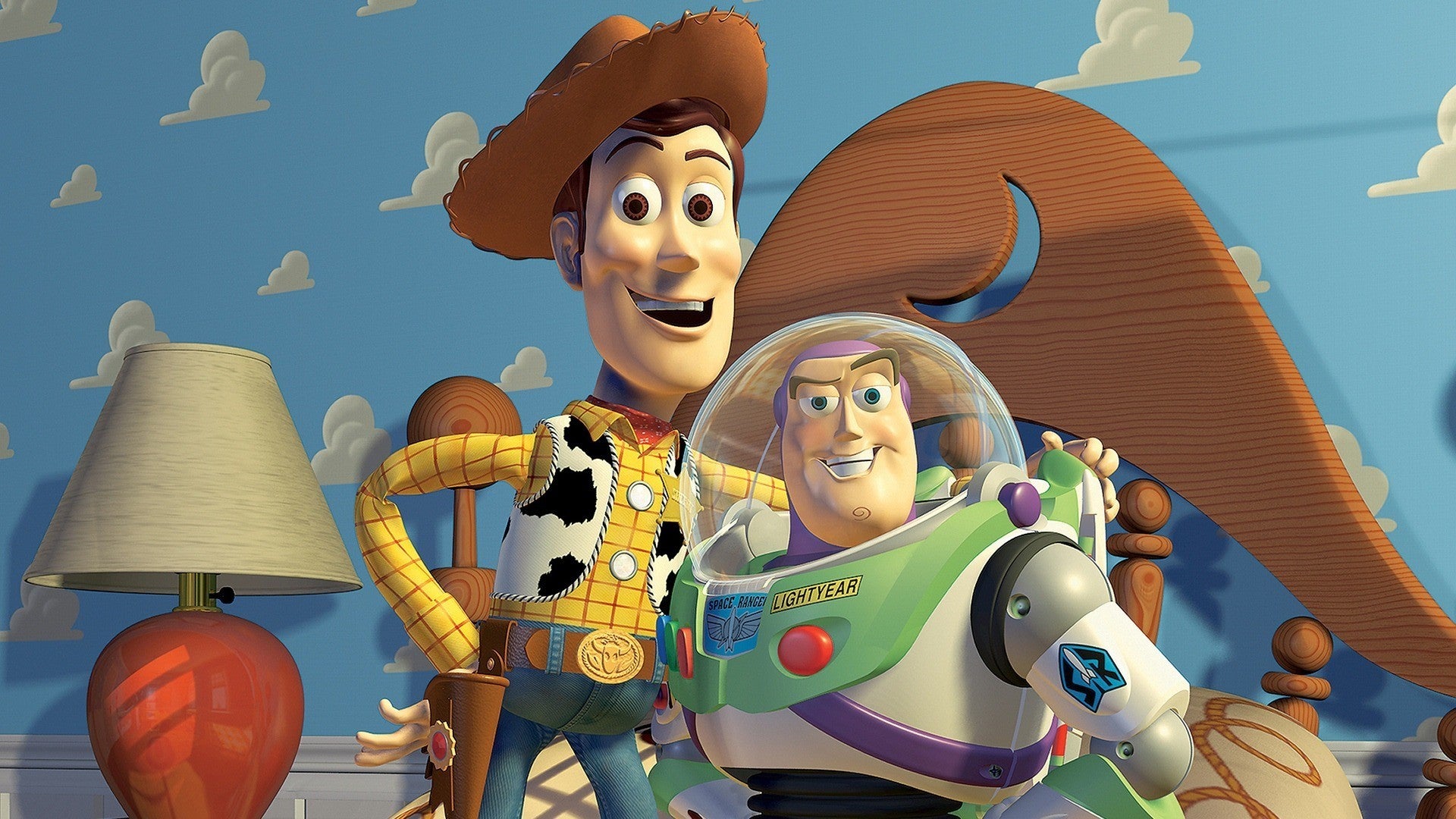 Early concept art has revealed a very different look for Toy Story's dynamic duo, Woody and Buzz Lightyear.

Pixar's first feature started life as a full-length take on their short Tin Story, which saw a mechanical drummer attempting to navigate his way through a baby's playroom. The drummer was soon ditched for a more glamorously conceived "space toy" named Lunar Larry, later renamed Buzz Lightyear in honour of famed astronaut Edwin "Buzz" Aldrin. 

The original concept pitched its drummer against an antagonistic ventriloquist's dummy, who gradually evolved into a pull-string cowboy doll named Woody, inspired by Western actor Woody Strode.
Yes, Woody was originally the bad guy; though his character didn't prove popular with his voice actor Tom Hanks, who reportedly shouted "This guy is a jerk!" while recording lines for the story reel. 

On 19 November 1993, known to Pixarians as "Black Friday", a mock-up of the film was screened to Disney to overwhelmingly negative reactions. Production on Toy Story was shut down until a new script could be developed, with John Lasseter and writers spending months to rework the tale into the classic it's become today. All that survives now of the original story of heroic space toy v. jerk cowboy are a few pieces of concept art from this fascinating, failed concept. 
 
Indeed, the pieces paint a very different picture. Woody looks like one hell of a shady dude.
Join our commenting forum
Join thought-provoking conversations, follow other Independent readers and see their replies