Elementary! Sir Ian McKellen to play Sherlock Holmes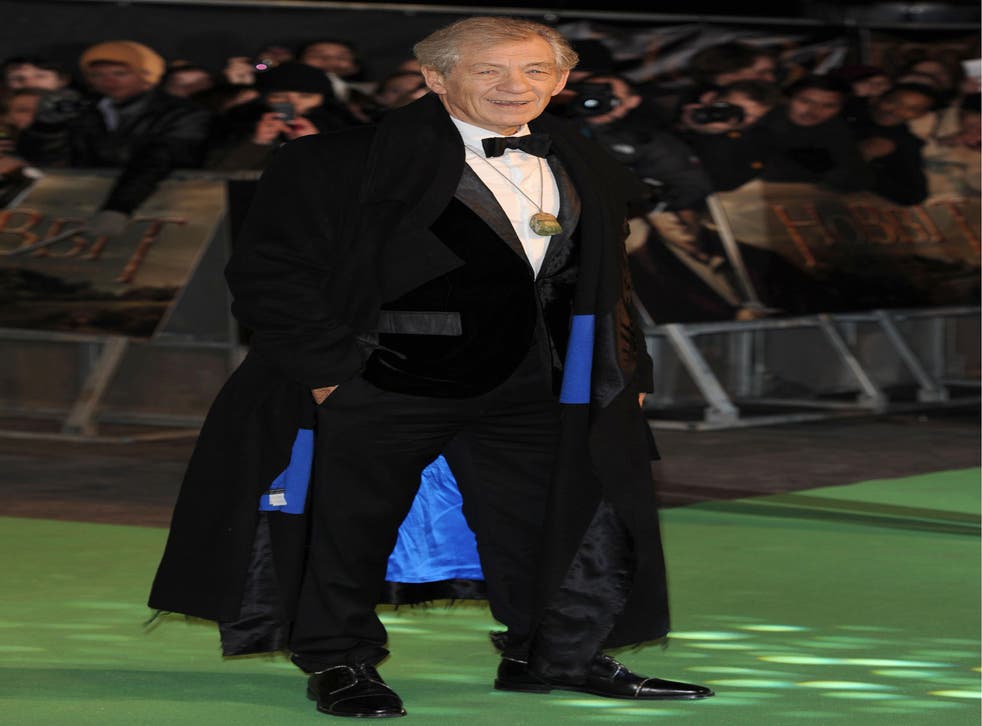 Sir Ian McKellen is the latest star to bring Sherlock Holmes to life for the big screen, playing an aged version of the sleuth in new film A Slight Trick Of The Mind.
The Lord Of The Rings star will be reunited with his Gods And Monsters filmmaker Bill Condon in a movie adaptation of Mitch Cullin's novel
Hollywood Reporter says Sir Ian has been cast as the long-retired consulting detective who is still haunted by an unsolved case from 50 years ago. The film is expected to start shooting in the UK in April next year.
Holmes has been played in recent years by Benedict Cumberbatch in the BBC1 update of the stories, Robert Downey Jr in two film outings and Jonny Lee Miller has portrayed him in US TV series Elementary.
In A Slight Trick Of The Mind Holmes is losing his memory, and without his sidekick Dr Watson, he can only remember fragments of what has happened.
Executive producer Aviv Giladi said the combination of Sir Ian and Twilight: Breaking Dawn director Condon was "a perfect match for this clever and intriguing project".
The pair both worked together for Gods And Monsters in 1998, earning Condon an Oscar for his screenplay and Sir Ian a best actor nomination.
Condon is at the Toronto International Film Festival for the world premiere of his new film, The Fifth Estate, about Wikileaks and its founder Julian Assange, played by Cumberbatch.
Sir Ian - to be seen as Gandalf once more later this year in the second Hobbit film - is to reprise his role as Magneto in a further X-Men sequel, Days Of Future Past.
PA
Register for free to continue reading
Registration is a free and easy way to support our truly independent journalism
By registering, you will also enjoy limited access to Premium articles, exclusive newsletters, commenting, and virtual events with our leading journalists
Already have an account? sign in
Register for free to continue reading
Registration is a free and easy way to support our truly independent journalism
By registering, you will also enjoy limited access to Premium articles, exclusive newsletters, commenting, and virtual events with our leading journalists
Already have an account? sign in
Join our new commenting forum
Join thought-provoking conversations, follow other Independent readers and see their replies