Elizabeth Hurley says ex Hugh Grant still makes her 'howl with mirth'
The pair had a highly publicised relationship in the Nineties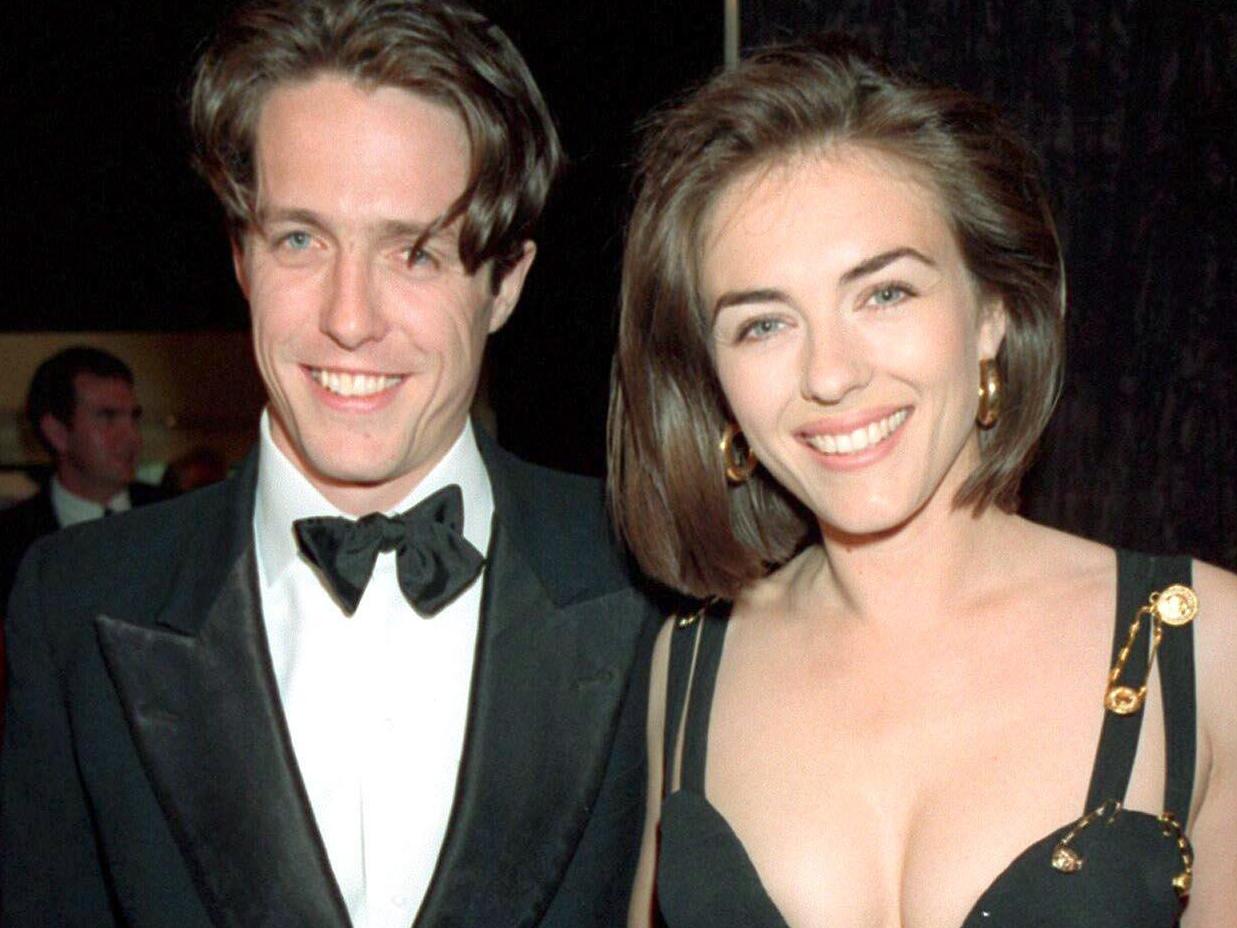 Elizabeth Hurley has said her ex-boyfriend Hugh Grant is still one of the people who makes her laugh the most.
The model and actor was in a relationship with Grant throughout the Nineties, and gained huge media attention after she went to the 1994 premiere of Four Weddings and a Funeral dressed in a safety pin Versace dress.
"I have certain friends and family who make me howl with mirth: my sister, my son and my ex, Hugh, being the chief culprits," Hurley told The Times.
She also revealed that, during lockdown in Herefordshire, she and her family have been "making a movie to amuse ourselves".
"My brother," said Hurley, "a very grown-up research scientist in real life, plays identical twins, one of whom is my husband and one my lover. Every time he speaks we nearly die laughing at him."
Hurley and Grant's relationship – from 1987 to 2000 – was highly publicised, especially after Grant was arrested in 1995 with a sex worker called Divine Brown off Sunset Boulevard. Grant publicly apologised for the incident.
When Hurley eventually broke her silence on the event, two months after Grant's arrest, she said "she felt like she had been shot".
Hurley, who has starred in the Austin Powers films and Gossip Girl, is the face of Kurt Geiger's spring/summer campaign and has her own swimwear line.
Join our commenting forum
Join thought-provoking conversations, follow other Independent readers and see their replies