Emma Thompson calls out 'unbalanced' Hollywood sex scenes
'If I have someone playing opposite me in a romantic way, they have to exhume someone, because I'm 61 now'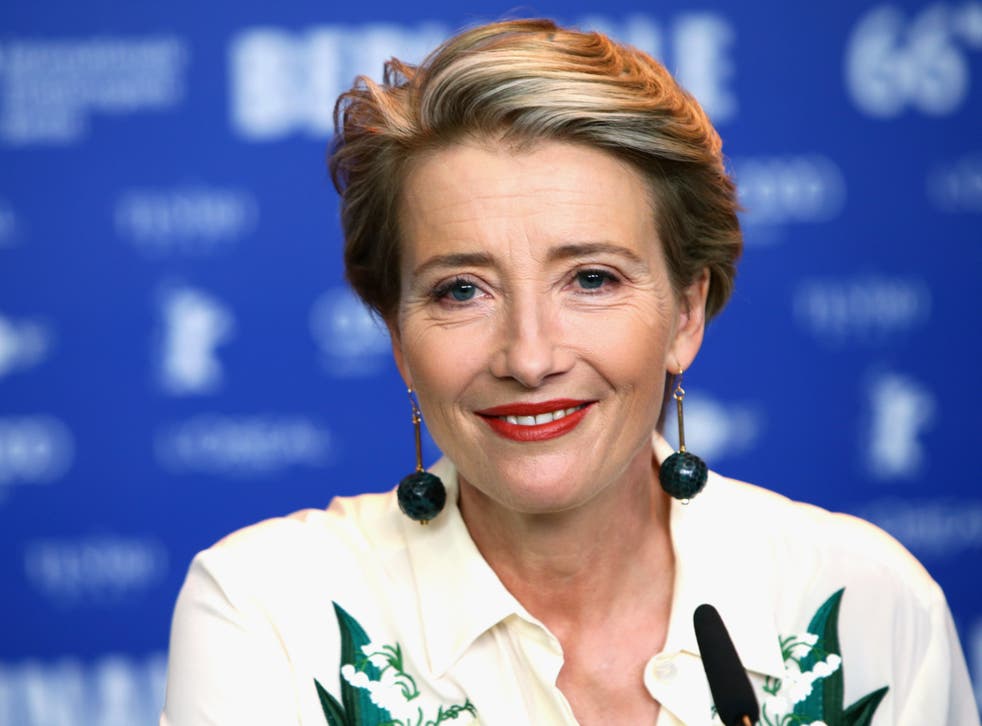 Leer en Español
Emma Thompson has addressed a prevalent Hollywood double-standard in her forthcoming new film, Good Luck To You, Leo Grande – specifically, where older men get to romance much younger women, but the same option is rarely granted to older women.
Talking to the CultureBlast podcast, the 61-year-old Love Actually actress, who plays a 55-year-old widow hiring a sex worker (or, in his words, a "sex therapist") in his early 20s, opened up about what her Leo Grande character represents in today's society, citing George Clooney as an example. 
"It's completely acceptable for George Clooney – who is delightful – to have someone who is 40 years younger than him or 30 years younger than him," she said. "If I have someone playing opposite me in a romantic way, they have to exhume someone, because I'm 61 now. Do you see what I mean? It's completely and utterly unbalanced.
Read More: Love Actually: What happens to Harry and Karen after the film ends?
"If Leo Grande, the film that we make, speaks to people and people aren't averse to seeing someone who's 61 largely naked with a very much younger person, it's going to be very interesting. We've got to keep being brave about that," she continued.
The film's director, Sophie Hyde (Animals, 52 Tuesdays), has spoken highly of the Oscar-winning Thompson, saying, "I'm thrilled to be working with the tremendously funny and heartbreakingly honest Emma Thompson to explore intimacy and desire, and to put on screen a relationship that feels unexpected and delightful."
Good Luck To You, Leo Grande begins production in London in early 2021.
Register for free to continue reading
Registration is a free and easy way to support our truly independent journalism
By registering, you will also enjoy limited access to Premium articles, exclusive newsletters, commenting, and virtual events with our leading journalists
Already have an account? sign in
Register for free to continue reading
Registration is a free and easy way to support our truly independent journalism
By registering, you will also enjoy limited access to Premium articles, exclusive newsletters, commenting, and virtual events with our leading journalists
Already have an account? sign in
Join our new commenting forum
Join thought-provoking conversations, follow other Independent readers and see their replies