Emma Watson hits back at Beyhive for labelling her a 'hypocrite' for her Vanity Fair photo shoot
'Watson is a hypocrite. Now that she is being attacked for the same thing she attacked Beyonce for five years ago, it is a problem,' says critic
Maya Oppenheim
Tuesday 07 March 2017 11:24 Comments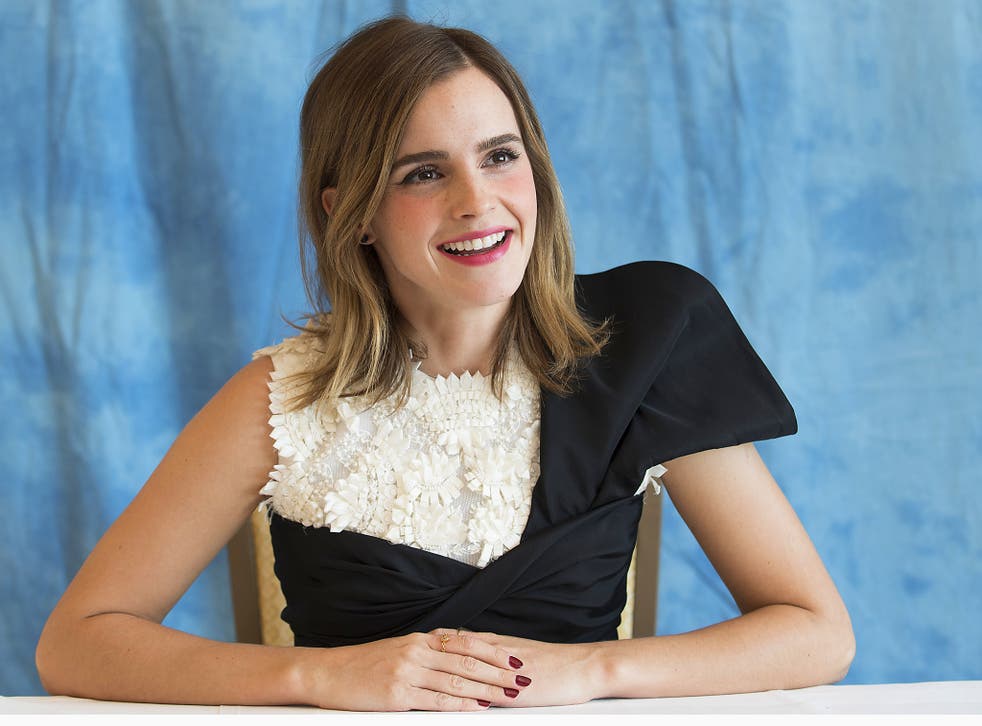 Beyoncé's devoted legion of fans, better known by their shared moniker of the "Beyhive", have an encyclopaedic knowledge of most things uttered about their Queen Bey and take it upon themselves to protect her at all times.
For this reason, they were able to respond to Emma Watson's defence of her revealing Vanity Fair photo shoot by unearthing an old interview which sees the Harry Potter actor challenge Beyoncé's sexualised music videos. They branded Watson a "hypocrite" and argued she had "double standards" for taking part in the provocative shoot but also questioning Beyoncé's overt sexuality.
Watson has now hit back at her critics by posting a full transcript of the recently resurfaced 2014 interview for Wonderland magazine in which she expresses her "conflict" over Beyoncé's videos.
Emma Watson defends Vanity Fair photoshoot
"This is the part of my 2014 interview with Tavi where we talked about Beyoncé. My words are in bold," Watson said on Twitter at 6am on Tuesday morning.
The section of the interview highlighted in yellow reads: "I'm quite nervous to bring it up because I still haven't really formulated my own ideas about it but [both laugh] Beyoncé's new album. I don't know whether you have spoken to anyone about it, but my friend and I sat and we watched all the videos back-to-back and I was really conflicted.
"I so admire her confidence to put her music out in that way, in amidst all these very sensationalist performances, I was so psyched about that.
"On the one hand she is putting herself in a category of a feminist, this very strong woman - and she had that beautiful speech by Chimamanda Ngozi Adichie in one of her songs – but then the camera, it felt very male, such a male voyeuristic experience of her and I just wondered if you had thought about that?"
Beyoncé's maternity photoshoot

Show all 16
Watson's defence of her Vanity Fair photo shoot, which sees the actor pose in nothing but a cut-out crochet open top by Burberry and a white lace skirt, exacerbated the Beyhive and others criticism.
Firing back at critics on Sunday, Watson, who is a feminist campaigner and UN ambassador told the BBC: "Feminism is about giving women choice, feminism is not a stick with which to beat other women."
Access unlimited streaming of movies and TV shows with Amazon Prime Video Sign up now for a 30-day free trial
Sign up
"It's about freedom, it's about liberation, it's about equality. I really don't know what my t*** have to do with it," she added. "It's very confusing. Most people are confused. I'm always just kind of quietly stunned."
"They were saying that I couldn't be a feminist and have boobs."
Critics hit back at Watson and accused her of "hypocrisy". She was also subject to the usual torrent of bee emoticons from Beyoncé's fans on Instagram.
"Emma Watson said feminism isn't a stick to beat other women with after using it to beat a femme Black woman down for desirability," said one.
The actress, who appeared in the magazine to promote her upcoming film Beauty and the Beast, launched the UN Women campaign HeForShe which calls on men to advocate gender equality.
A representative for Watson and Beyoncé did not immediately respond to request for comment.
Register for free to continue reading
Registration is a free and easy way to support our truly independent journalism
By registering, you will also enjoy limited access to Premium articles, exclusive newsletters, commenting, and virtual events with our leading journalists
Already have an account? sign in
Join our new commenting forum
Join thought-provoking conversations, follow other Independent readers and see their replies