Ennio Morricone denies calling Quentin Tarantino a 'cretin' who makes 'trash' movies
'He just steals from others and puts it together again'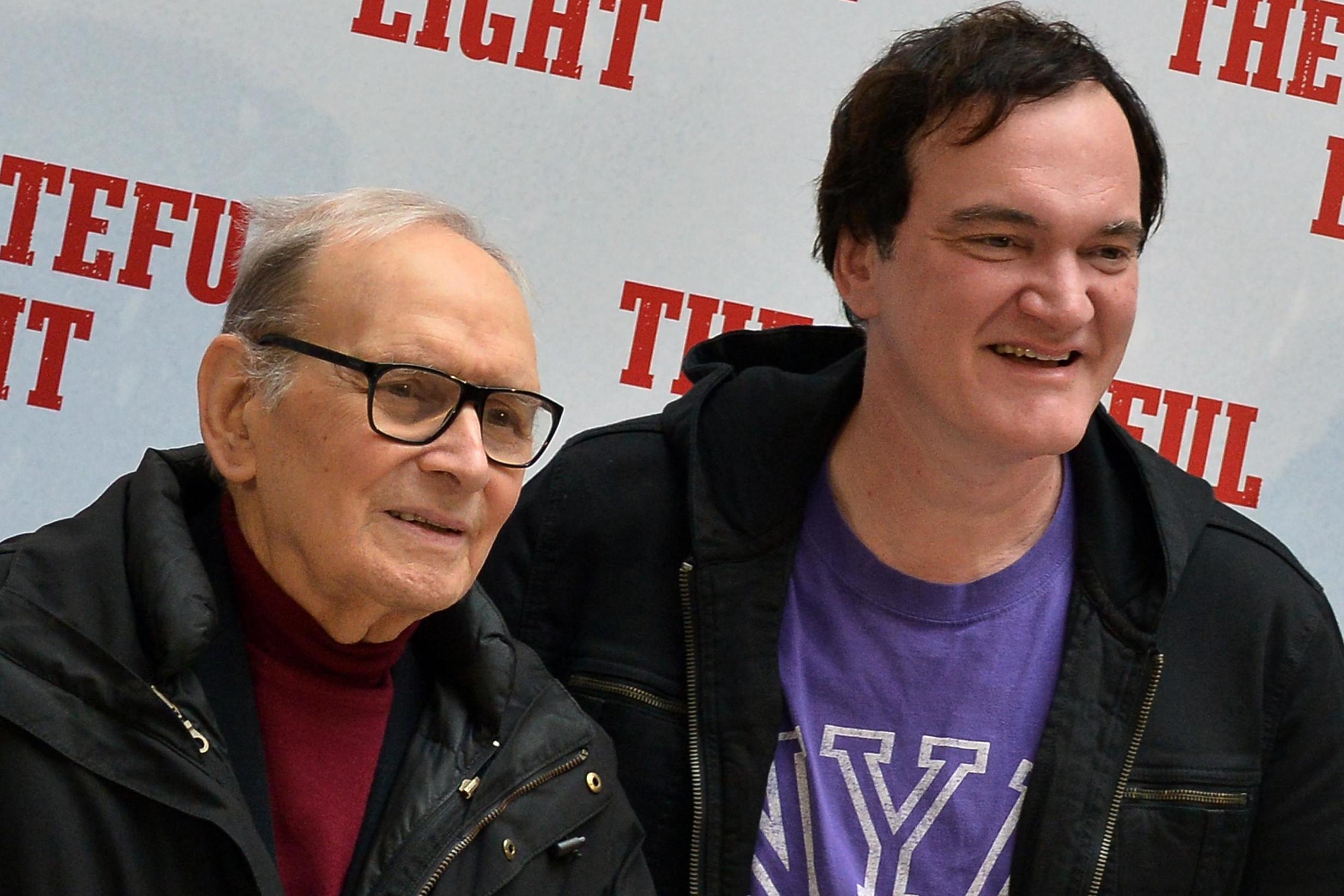 UPDATE: Morricone has issued a statement to The Independent saying he never called Tarantino a "cretin".
"It has come to my attention that Playboy Germany has come out with an article in which I have stated extremely negative comments about Tarantino and his films, and the Academy," the statement reads. "I have never expressed any negative statements about the Academy, Quentin, or his films — and certainly do not consider his films garbage. I have given a mandate to my lawyer in Italy to take civil and penal action.
"I consider Tarantino a great director. I am very fond of my collaboration with him and the relationship we have developed during the time we have spent together. He is courageous and has an enormous personality. I credit our collaboration responsible for getting me an Oscar, which is for sure one of the greatest acknowledgements of my career, and I am forever grateful for the opportunity to compose music for his film.
"In London, during a press conference in front of Tarantino, I clearly stated that I consider Quentin one of the greatest directors of this time, and I would never speak poorly of the Academy - an important institution that has given to me two of the most important acknowledgements of my career."
The best films of 2018 (so far)
Show all 17
ORIGINAL: ​Legendary composer Ennio Morricone has called Quentin Tarantino a "cretin" and described the director's work as "not original".
The pair worked together on Tarantino's Western, The Hateful Eight, with Morricone providing the score.
During an interview with Playboy Germany, Morricone – best known for providing scores for spaghetti westerns such as The Good, The Bad and The Ugly – described how the collaboration was not a particularly happy one, even calling Tarantino's work "trash".
"The man is a cretin," he said. "He just steals from others and puts it together again. There is nothing original about that. And he is not a director either. So not comparable to real Hollywood greats like John Huston, Alfred Hitchcock or Billy Wilder. They were great. Tarantino is just cooking up old stuff."
The Hateful Eight won Morricone his first Oscar, while Tarantino was present at the musician's Hollywood Walk of Fame star ceremony.
Access unlimited streaming of movies and TV shows with Amazon Prime Video
Sign up now for a 30-day free trial
Sign up
Access unlimited streaming of movies and TV shows with Amazon Prime Video
Sign up now for a 30-day free trial
Sign up
The 90-year-old continued: "He calls out of nowhere and then wants to have a finished film score within days, which is impossible. Which makes me crazy! Because that's just not possible."
He went on to criticise Hollywood in general, saying he has "no more desire to travel to this dreadful America with these pompous pomposities, these embarrassments like the Oscars and the whole frippery."
Morricone's last score was The Correspondence, an Italian-English film starring Jeremy Irons and Olga Kurylenko.
Join our commenting forum
Join thought-provoking conversations, follow other Independent readers and see their replies