Evan Rachel Wood attacks ratings body for cutting cunnilingus scene from new film
The actress criticised the decision to 'censor a woman's sexuality once again'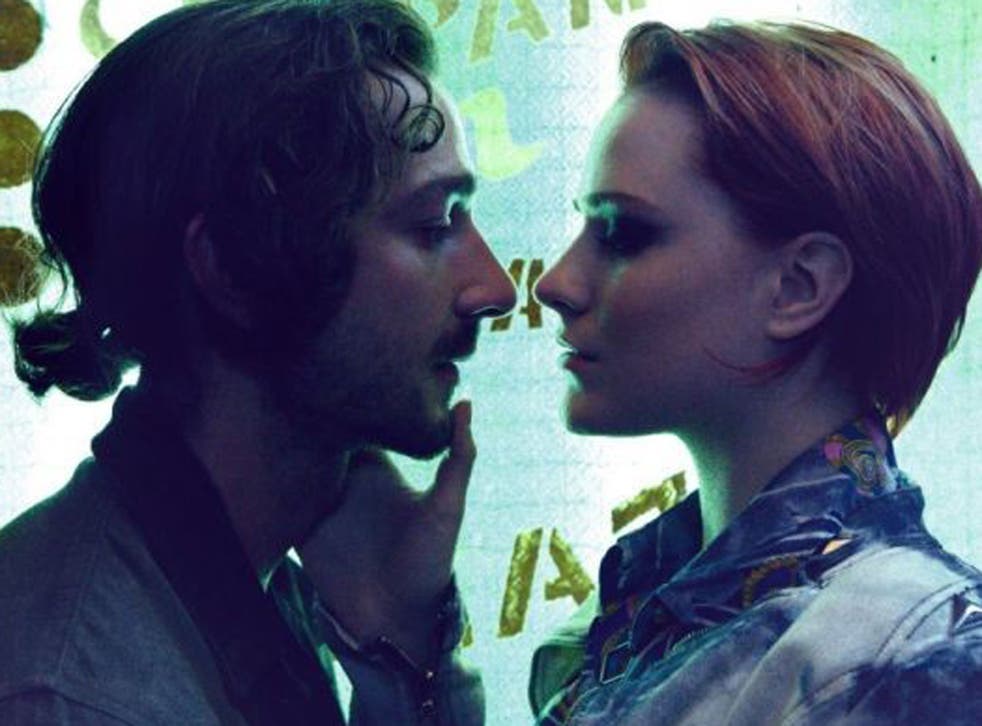 Actress Evan Rachel Wood has attacked the US ratings body for cutting a scene featuring cunnilingus in her new film, claiming such censorship leads to women feeling ashamed of their sexualities.
The scene, which was cut in her forthcoming film Charlie Countryman, sees Wood play a cellist who receives oral sex from Shia LaBeouf's lead character
The 26-year-old voiced her anger over the deletion of the scene, writing a number of messages on Twitter to share her disappointment at the Motion Picture Association of America's decision to "censor a woman's sexuality once again".
"The scene where the two main characters make 'love' was altered because someone felt that seeing a man give a woman oral sex made people 'uncomfortable', but the scenes in which people are murdered by having their heads blown off remained intact and unaltered," she wrote.
Wood continued to bemoan a society that "wants to shame women and put them down for enjoying sex, especially when (gasp) the man isn't getting off as well".
"Accept that women are sexual beings, accept that some men like pleasuring women," she said. "Accept that women don't just have to be f**ked and say thank you. We are allowed and entitled to enjoy ourselves," she said.
The Wrestler actress found it hard to believe the scene would have been cut had the male character been receiving oral sex or had the female been raped. "It's time for people to grow up," she wrote.
LaBeouf will likely support his co-star in her outrage after the trailer for his film Nymphomanic was temporarily removed from YouTube for its sexually intimate moments earlier this month. The online video service reinstated the trailer after users complained.
The Motion Picture Association organises the Oscars and acts as a voluntary self-censorship body for the US film industry.
Access unlimited streaming of movies and TV shows with Amazon Prime Video Sign up now for a 30-day free trial
Sign up
Wood and LaBeouf's sex scene in Charlie Countrymen is thought to have been cut to avoid the film being labelled with a restrictive NC-17 (18) rating and suffering profit blows at the box office.
Its current rating is R (15) for "some brutal violence, language throughout, sexuality/nudity and drug use". Charlie Countryman is due for release in UK cinemas on Valentine's Day next year.
An NC-17 rating was also given to 2010's Blue Valentine due to a scene in which Ryan Gosling's character performed oral sex on Michelle Williams' lead.
The rating was later overturned to an 'R' after director Harvey Weinstein appeared personally before The Motion Picture Association appeal board.
Register for free to continue reading
Registration is a free and easy way to support our truly independent journalism
By registering, you will also enjoy limited access to Premium articles, exclusive newsletters, commenting, and virtual events with our leading journalists
Already have an account? sign in
Register for free to continue reading
Registration is a free and easy way to support our truly independent journalism
By registering, you will also enjoy limited access to Premium articles, exclusive newsletters, commenting, and virtual events with our leading journalists
Already have an account? sign in
Join our new commenting forum
Join thought-provoking conversations, follow other Independent readers and see their replies